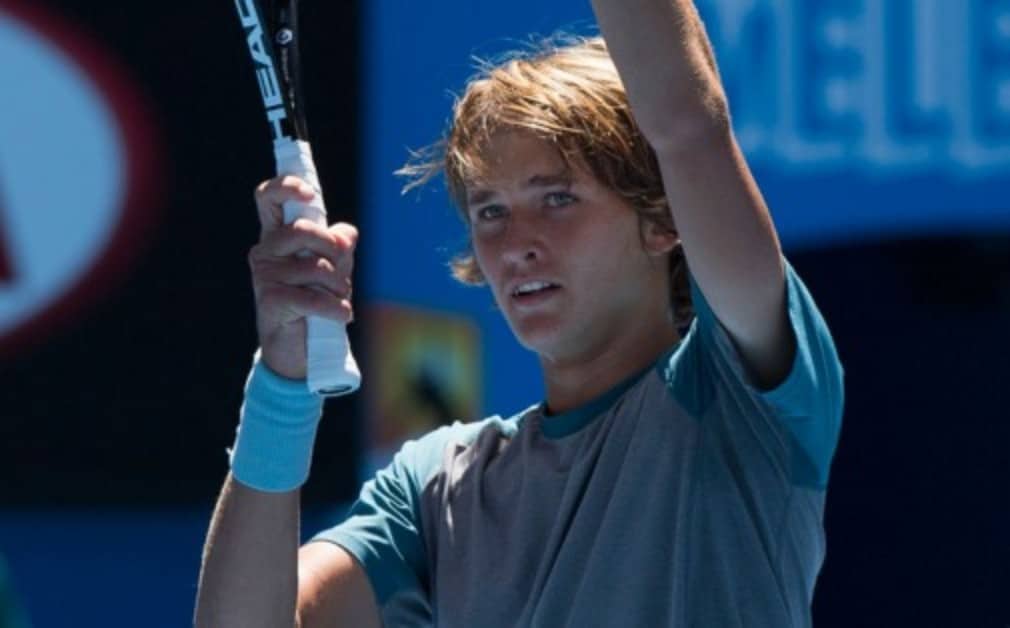 Zverev claims maiden title after 'unbelievable' Mathieu win
Originally published on 09/07/14
The 17-year-old, a wildcard for the clay tournament at Braunschweig, had won only one match in his previous six main draw appearances. But after beating fellow German Tobias Kamke in the first round he upset top seed and world No.56 Andrey Golubev in straight sets before overcoming former world No.12 Paul-Henri Mathieu 1-6 6-1 6-4 in the final.
"It feels great. I didn't expect to win," said Zverev, who is ranked as the seventh best junior in the world. "I beat three top 100 players and I had never beaten even one before that. It's great for me the way I played there and I'm really happy to come out with the win.
"Paul is such a great player. He's almost a legend to me. He was No. 12 in the world. That I beat someone like him is unbelievable. I don't understand it yet."
The former top-ranked junior and 2014 Australian Open boys' champion is the 12th youngest player to win on the Challenger circuit. He has also now cracked the top 300 in the world after moving up 380 spots to No.285 with victory.
"Breaking the top 300 like that and not through Futures and lower tournaments is even better," he said. "I showed that I can play at that level and I'm really happy that it happened that quick."
Zverev is the youngest player to win a Challenger title since Bernard Tomic in 2009.