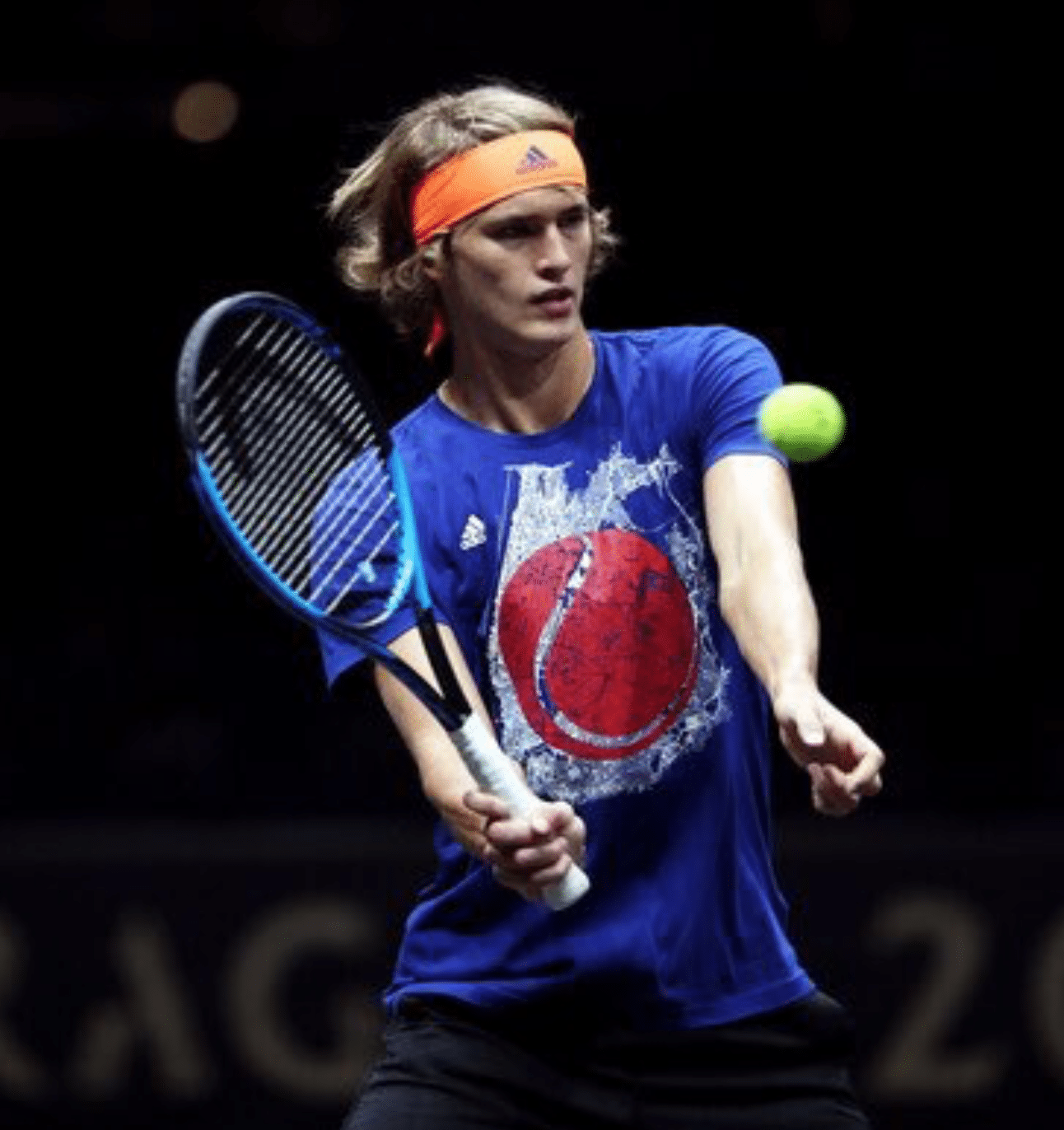 Zverev: Š—"I play with NovakŠ—Ès Speed racketŠ—
Originally published on 03/06/18 00:00
At an event on the Champs Elysees in Paris where Novak Djokovic and Alexander Zverev signed new contracts with their racket manufacturer of choice, 21-year-old Zverev talked about the beginning of his relationship with HEAD.
He was practicing when he was 11 years old with his brother Mischa at Melbourne Park and a representative from HEAD came to watch him practise. "Mostly because he was interested in my brother and not me," Sascha said. "My dad convinced him to give me some rackets. The only thing I remember saying was: 'The only way I am going to play with HEAD is if you give me Novak's white rackets.'
"I've played with Novak's Speed racket since then. Back then it was white and black. I remember it pretty well.  I am actually still playing with the same racket, but I've made it a little bit heavier because I'm a little bit taller now, a little bit bigger. I'm still very skinny so I can't put too much weight on it, but that is the only thing I have changed. I am playing with the exact same racket."
Zverev, who has won 8 ATP singles tournaments in his career, including titles this year at Munich and Madrid, was the No 2 seed going into Roland Garros.
HEAD CEO Johann Eliach said: "Novak and Alexander work extremely hard to reach their ambitious goals, but they also support us in reaching ours. They provide invaluable input when we develop new products and their professionalism on and off the court makes them perfect role models for the next generation of young tennis players."
Zverev said: "Once we have found the racket that we love then we have full confidence and we never really want to change it. There are always going to be small details that we can change. That's technical and because the rackets are always improving.
"As players we have to adjust to new technologies to be able to keep up with other players. I always think of the Speed as a version of the Prestige. It's a faster version but it gives you the same kind of control. I have a lot of confidence in the racket in the big moments. That is why I have never really thought about changing it."
Zverev has also played using the HEAD sensor, a device that fits into the racket butt and records useful data about a player's game. "It is so important to keep up with the game and new technologies," he said. "Everything that HEAD does helps us. Every single detail that we can get back from the racket, from the ball and from our bodies is very important."
Both Djokovic and Zverev play with rackets from the HEAD Speed range. A new edition is being released on June 15.