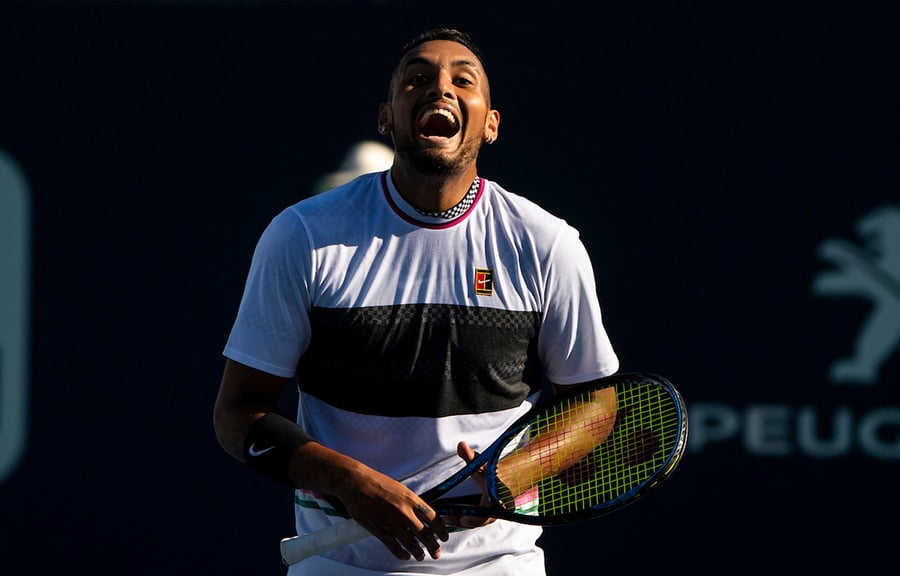 "Zip up or lose out," legend urges Nick Kyrgios ahead of Australian Open
Australian legend John Newcombe has told Nick Kyrgios to 'learn to zip it' in order to avoid trouble and start reaching his potential.
Kyrgios was hit with a six-month probation and suspended ban after an astonishing meltdown in Cincinnati in September, which was just the latest in a long line of disciplinary problems for the 24-year-old.
He will face a 16-week ban should he step out of line during the probation period that extends beyond the Australian Open next month, where he is expected to be a prominent figure for the home crowd.
Newcombe, though, believes Kyrgios needs to have a bit of a re-think.
"I can't speak for him but if it was me it would be tough having that ban hanging over you," Newcombe told the Australian press.
"But I guess you've just got to learn to zip up."
Kyrgios has kept a low profile since his suspended ban started, surfacing only to appear at the Davis Cup for Australia.
However, injury restricted his involvement, as it has too often before, and Newcombe believes that is another big concern that hangs over Kyrgios.
ALSO READ: "It's very dangerous to write off Andy Murray," says Greg Rusedski
"I thought it was great that Nick played in the Davis Cup but it's a bit of a worry that he has recurring injuries – especially around where the muscles join the joints and that's going to be an ongoing problem for him it seems.
"At the Davis Cup he'd only played four sets of singles and his shoulder started to play up again and when you've got an injury like that it's hard to go out and practise a lot.
"Leading into the Australian Open – five sets is a big ask for him."
Keep up to date with all the action at our tennis news section. Win amazing tennis prizes by entering our competitions. Learn more about your favourite players including Roger Federer, Rafa Nadal and Novak Djokovic. Check out the latest kit in our tennis gear reviews. Receive regular updates with our legendary newsletter or read in depth features with stunning photography in tennishead magazine. Can't visit the tournaments you love? Check out our guide on how to watch tennis on TV. Don't miss a thing with our Live Scores service. Follow tennishead on social media at Facebook, Twitter, Instagram & YouTube