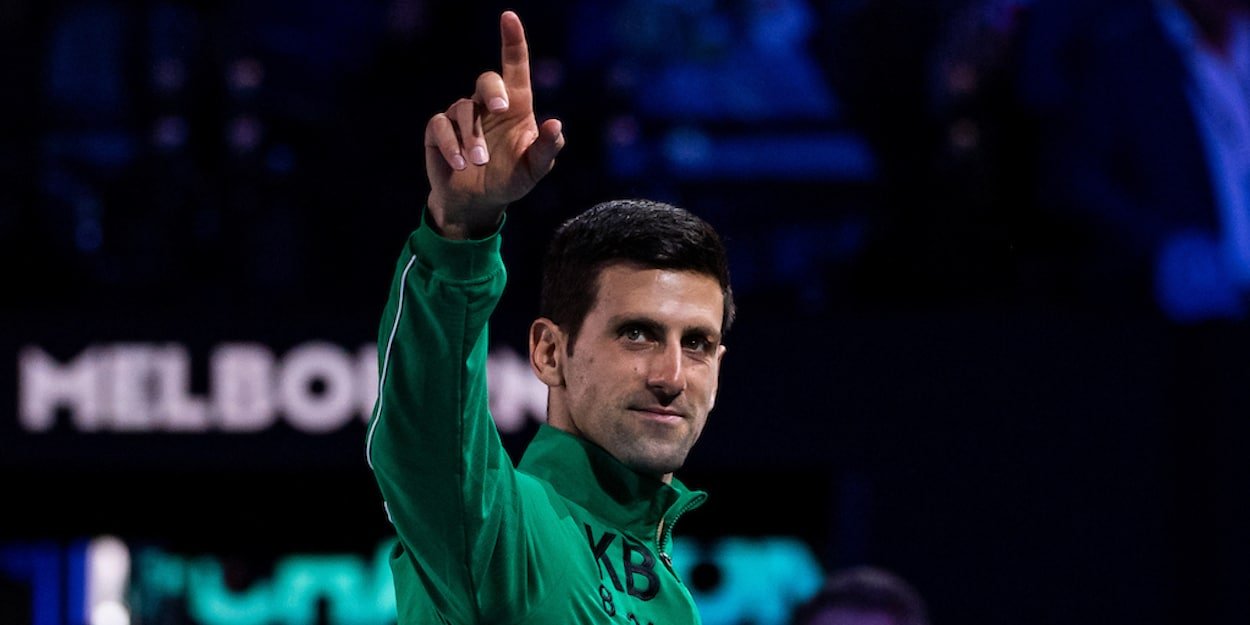 "You're always going to have some players complaining " Novak Djokovic on money issues for lower ranked players
Novak Djokovic says it's very important that players ranked lower than 100 in the world have an opportunity to earn money without the 2020 US Open qualifying event
Novak Djokovic says its tough times and feels that it's critical that players ranked between 150 – 500 are supported. He thinks it's positive that there are some lower level tournaments arranged during the coming months which will give these players a chance to compete and start earning again.
**Sorry to interrupt but did you know you can order a FREE COPY of tennishead magazine (worth $15) to be sent direct to your home? Hurry up and click here to order the world's best tennis magazine for free as stocks will run out soon!**
Novak Djokovic was speaking exclusively on Eurosport's Tennis Legends vodcast, which will be shown in full at 21:30 CET (20:30 BST) on Thursday 25 June on Eurosport 1 and the Eurosport App, when he said,
"And I think what is also very important is; because of the fact that we don't have qualifications at the US Open ATP and USTA made sure that there is a financial compensation for all the players that are ranked above 100 and that are supposed to be participating in qualifiers of the US Open. And also, they are going to provide some opportunities for them to compete on Challenger level. I think it's 125.000§ prize money, a couple of Challengers on the American soil, plus Europe as well at the same time. So, this is very positive. Of course, it's not ideal, of course, you're always going to have some players complaining that maybe they don't have enough opportunities and everything.
I understand. I mean it's tough times. At the end of the day there was a whole initiative and motivation for the player relief fund and all that ATP put together with Grand Slams and players to at least help these guys between 150 and 400-500. It's important because these guys struggle financially the most and they're the ones that need the help the most. They need opportunities to compete and so I think there is more positive news than negative, thankfully, in the last couple of weeks. We are excited to go out on the court and compete."