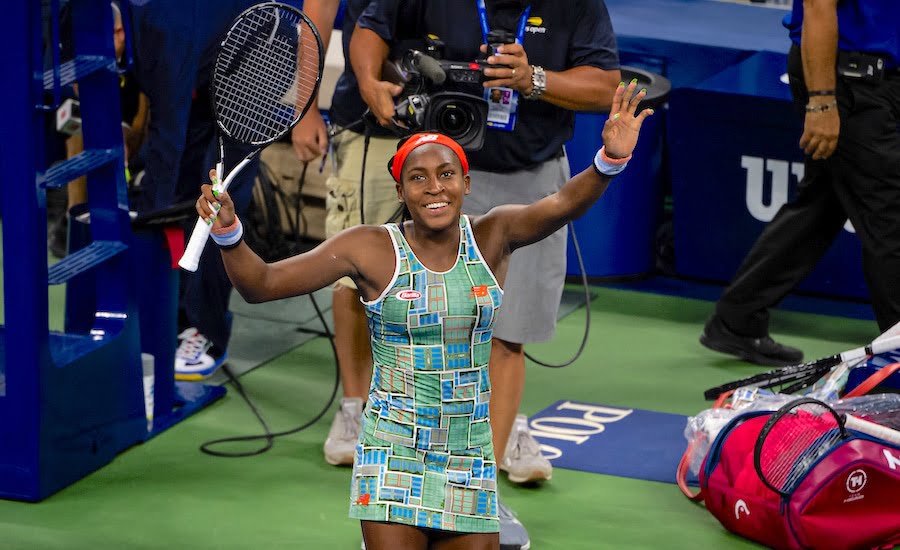 "You want her to learn to be independent" Coco Gauff receives advice from groundbreaking players
Coco Gauff is restricted in the number of professional tournaments that she can play as a 15-year-old. tennishead talks to Andrea Jaeger and Tracy Austin, whose experiences as teenagers in the 1980s helped to frame today's age eligibility rules
Coco Gauff would have been forgiven if she had not recognised the middle-aged woman who introduced herself to her at Wimbledon this summer. Andrea Jaeger's long hair and ponytail might have stirred a few memories for anyone who had followed tennis in the 1980s, but the former world No 2 turned her back on tennis for 20 years and has since been a peripheral figure in the sport.
Jaeger reached two Grand Slam finals and for a time was the most exciting young talent in tennis, but her career was over by the time she was 21. It was her case, along with those of other teenage champions like her fellow Americans Jennifer Capriati and Tracy Austin, that helped to pave the way for the current rules which limit the number of professional tournaments that youngsters like 15-year-old Gauff can enter.
Coco Gauff made a remarkable Grand Slam debut at Wimbledon this summer by reaching the fourth round and her determination to prove that it was no flash-in-the-pan came when she played in Washington less than three weeks later. After winning both her matches in qualifying she went through to the main draw, in which she was beaten first time out by Zarina Diyas.
Under the Women's Tennis Association's "Age Eligibility Rule", Coco Gauff is allowed to play no more than 14 professional tournaments before her 16th birthday next March – and even that is an extension (granted on the basis of her success at junior level) from the normal base figure of 10 events for 15-year-olds.
The rule was introduced after a number of high-profile cases of teenage "burn-out" in the 1980s and 1990s. Some players could not cope physically with the demands of playing so much tennis, while others wilted under the pressures of achieving so much at such a young age.
Jaeger became world No 2 at 16, was a French Open finalist at 17, finished Wimbledon runner-up at 18 and played her last Grand Slam tournament at 19 as a shoulder injury – on which she eventually had seven operations – ended her career. She later admitted that her heart had never been in professional tennis. She became a nun and dedicated much of her life to charity work.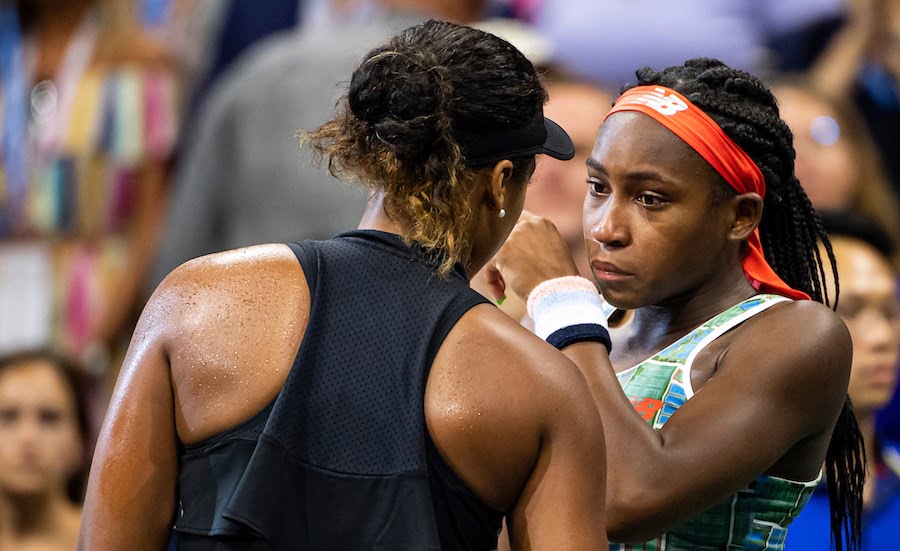 Austin holds the record as the youngest player (14 years and 28 days) ever to win a WTA title. She became the youngest US Open champion (16 years and nine months) and was world No 1 at 17, but played her last Grand Slam tournament at 21 as persistent injuries took their toll.
Capriati made her professional debut at 13 and went on to beat a number of age records which had been set by Austin. She became the youngest player to reach a Grand Slam semi-final (14 years and two months) and the youngest semi-finalist at Wimbledon (15 years and three months), only to go off the rails in her later teenage years. She was caught in possession of marijuana, was arrested for shoplifting and spent time in a drugs and alcohol rehabilitation centre before returning to tennis and enjoying her best years in her mid-twenties, when she won three Grand Slam singles titles.
Jaeger, now aged 54, played in the invitation doubles at Wimbledon this summer alongside Austin and took the opportunity to offer her help to Gauff. "I went over and introduced myself to her and gave her my number," Jaeger said. "I told her: 'In the next 40 years if you ever have a question or something comes up, you can find me'."
One reason Jaeger thinks Coco Gauff is better placed to handle teenage stardom is the quality of the entourage she has around her, as was evident in her brimming player box at Wimbledon. Patrick Mouratoglou, Serena Williams' coach, oversees her tennis development at his academy in the south of France, while her business affairs are handled by Roger Federer's management company, Team8. Both her parents have sporting backgrounds: her father, Corey, played basketball, while her mother, Candi, was a gymnast and track and field athlete.
"My dad was my coach so he was the only person there in the box when I was in the Wimbledon final," Jaeger recalled. "With Cori there's an advantage because her parents can stay her parents. That's important. And her coach can be her coach.
"I remember one time when my agent said: 'I'm going to come and watch you play.' I said: 'Why? Don't you have an office job?' That was just the way I wanted to be. Each player is different.
"Some people like the entourage and the encouragement and all the people. I was the opposite. When you go out there it's an individual sport at the end of the day. You're hitting the ball and so you want to be responsible for that. It's good that she has the best agent in the business and she'll obviously have the best coaching and everything else, but you also want her to learn how to be independent."
Jaeger added: "These days with social media there's a different kind of following, a different kind of fan. It's more global. She's already a global superstar. Her parents seem very grounded and balanced and they seem to have learned from others who have gone before."
Some people within Gauff's entourage, including her father, have suggested that the restrictions on her tournament appearances should be relaxed further, but Austin thinks they are a good idea. "I like the Age Eligibility Rule," Austin said. "It can be relaxed for a couple of tournaments a year so that the players get more experience, but I wouldn't want the number of events they play to be unlimited.
"The key is that everybody has to give her time. I think everybody is jumping in there now and saying she's going to be a champion, but she's only 15. I think we really need to let her mature and grow in many ways. With her game she has a great foundation, but if she doesn't feel too much pressure too soon that would be best."
Austin has no doubt that Gauff has the potential to be a major figure in the sport. "She's obviously a great tennis player, but she's also very well spoken," Austin said. "She seems to have all the ingredients to be a future champion."
Did she see Gauff winning Grand Slam titles in the future? "Of course," Austin said. "You'd think that of anyone who moves that well and thinks that well on court. I like the way she is able to change up her game mid-match many times. That's a really good sign."
Look ahead to the rest of 2019 with our guides to every tournament on the ATP Tour and the WTA Tour. If you can't visit the tournaments you love then do the next best thing and read our guide on how to watch all the ATP Tour matches on television in 2019. To read more amazing articles like this you can explore Tennishead magazine here or you can subscribe for free to our email newsletter here