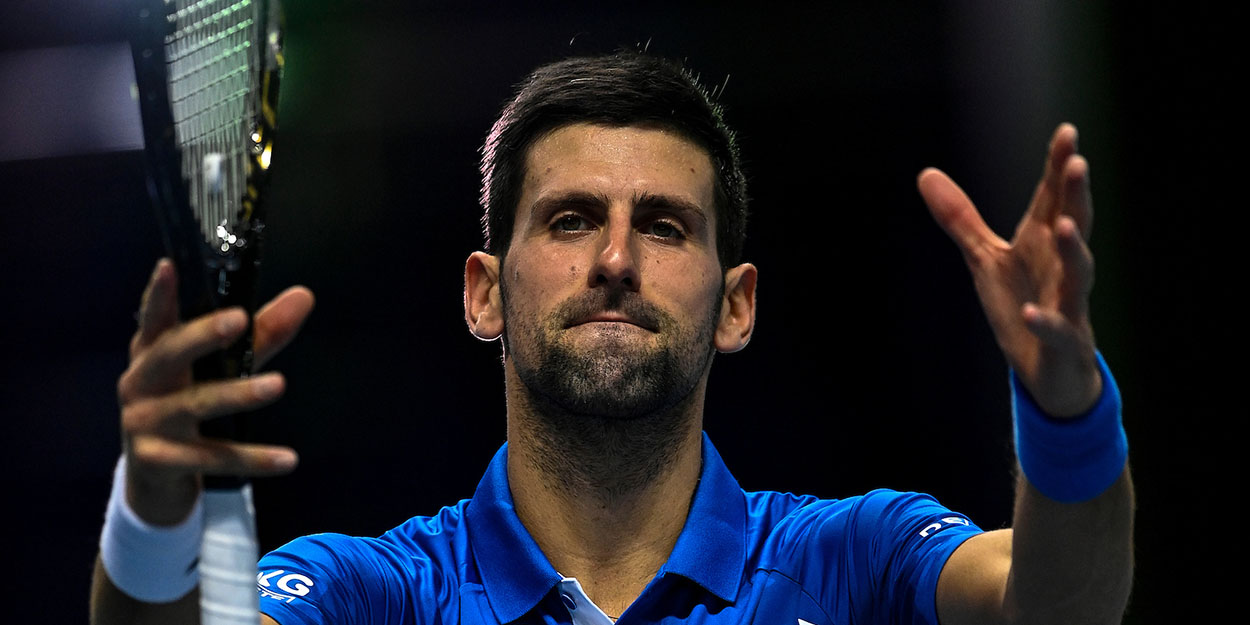 'You have to remember what he achieves' – Andy Murray defends Novak Djokovic
Andy Murray has defended Novak Djokovic from criticisms following his poor showing in Vienna earlier this month.
Djokovic was a late addition to the line-up yet lost to lucky loser Lorenzo Sonego in what was arguably the worst performance of his career.
For some, that raised questions over his motivation for the smaller tournaments, particularly after he admitted he only wanted the two wins in Vienna he required to secure the year-end world number one sport – which he got.
But, speaking to Gael Monfils on a Twitch stream, Murray leapt to Djokovic's defence by reminding people he is on a totally different level to most.
"Just quickly on the motivation or Novak's shape," Murray said. "You have to remember sometimes what these guys – Roger [Federer], Novak and Rafa [Nadal] – achieve.
"There's so few things that they maybe haven't done or a few things that their legacy depends on. These are the sort of events that are important to that.
"I know some of the other tournaments on the tour – they're still important events but in terms of their motivation and their drive and their focus, these events: the tour finals, the Grand Slams, the Masters, if you ask them I'm sure they're the events they'll say they want to peak for and win.
"So I think both of those guys [Nadal and Djokovic] will be extremely motivated this week."