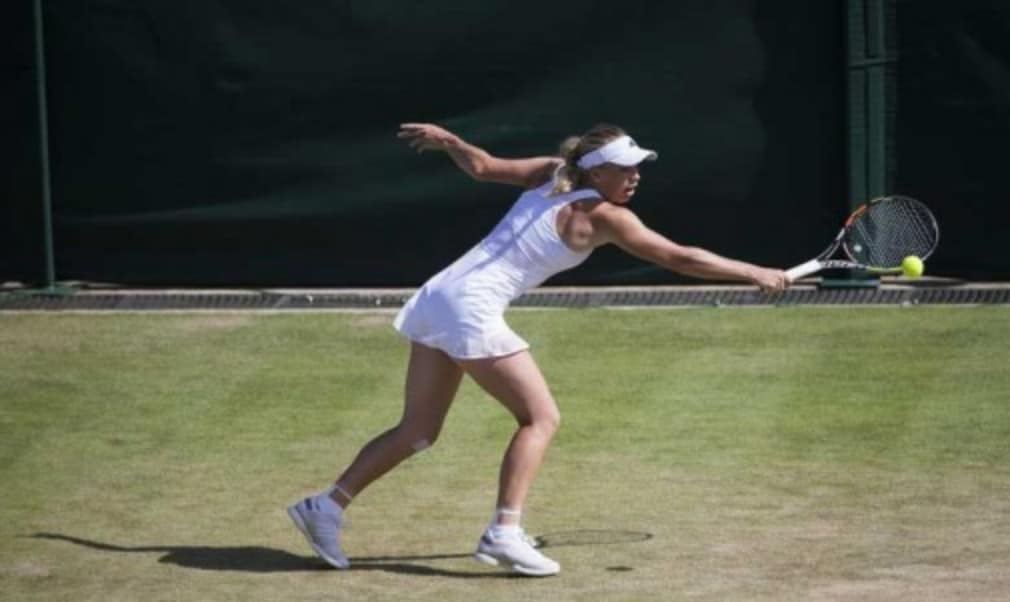 Wozniacki on the right track
Originally published on 17/06/16 00:00
The Dane, who missed the clay court swing with an ankle injury sustained in March, reached the second round of Nottingham on her return to action. And despite having her Aegon Classic run ended at the first hurdle 7-5 6-7(4) 6-2 by Yanina Wickmayer, Wozniacki is confident her comeback is on the right track.
"I just need a good week now," she said. "Even if it's just practice sets, whatever it is, just getting that because we haven't really been able to practice much on grass this week. I just want to get more hours in next week.
"There were some positive things to take away from here and some not-so-good things. I just need to keep working and try to play sets with the other girls. Just get into that rhythm. Hopefully I will get more good stuff than some questionable stuff out there.
"You just take one match at a time, just try and do things in the match that you've been working on. And that's really it. The first two matches I played in Nottingham, I didn't really get to play what I wanted. But I feel like it's slowly getting there now."
After not being able to complete her first round until day four due to persistent weather delays, the world no 35 will now be hoping for nicer conditions down in Eastbourne before heading to Wimbledon.
On the frustrating topic of scheduling in Edgbaston, Wozniacki made no excuses.
"You went on and off and on and off and on and off," she said. "It was slippery. You couldn't really do what you wanted to do out there.
"But it was the same for both of us. I suppose that makes you feel a little better about it. I think I was just a little bit cautious as well, being out with an ankle injury for three months, you don't want to hurt it again."