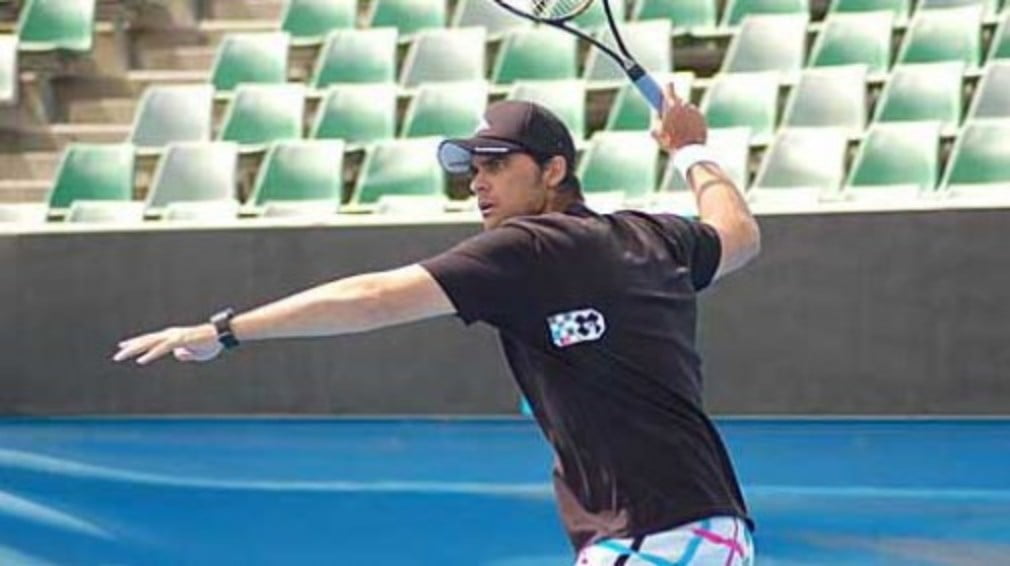 Woodie's World Tennis Challenge pairs old with new
Originally published on 26/02/10 11:23
Adelaide's inaugural World Tennis Challenge could become a model for tournaments around the world, according to 12-time Grand Slam winner and pioneer Mark Woodforde.
Woodforde, co-director of WTC, believes that his pro-vet exhibition format could take off worldwide and is the ideal place to start entertaining the fans at the Slams. The competition, which starts on January 14, teams up a past player and current star from four countries.
"I don't see why it couldn't be facilitated in the United States or even Paris," Woodforde said. "Five years down the track we could be seeing a World Tennis Challenge event before every Grand Slam tournament.
"I think the US will be next to adopt the WTC."
Woodforde believes WTC tennis will prove to be the ideal preparation for the Australian Open for world No.13 Gael Monfils, Joachim Johansson, Taylor Dent and the returning Mark Philippoussis, who will team up with veteran compatriots for a round robin of super-tiebreak singles and one-set doubles matches.
It's a cast of usual suspects among the veterans, with Mats Wilander joining Johansson to represent Sweden, Pat Cash flying the Aussie flag with Philippoussis, Henri Leconte joining Monfils for France, and Dent pairing up with fellow American Jim Courier. Crowd favourite Mansour Bahrami will be clowning around in the wings to keep the atmosphere strictly casual.
"It's our baby, we want to see it do well," Woodforde said.
"There are no restrictions on us. It's our event and we can be as innovative as we want. There is a lot less pressure too, because we're only managing eight players and there are no qualifying tournaments attached."
"I don't see why it couldn't be facilitated in the United States or even Paris" – Mark Woodforde
Woodforde was previously a co-director of the Adelaide International tournament, which has moved back to Brisbane in 2009. Desperate to stop his home town from totally losing out on world-class tennis, Woodforde teamed up with Roger Rasheed, Darren Cahill, Tennis SA chief executive Alistair MacDonald and American legend Jim Courier to create the WTC concept.
The Adelaide-born doubles specialist joined the professional tour in 1984 and, as one half of "The Woodies", became a household name by claiming 12 Grand Slam titles, including six Wimbledon wins.
As well as commentating on the Slams for Australian television, the 43-year-old has also loved his time as a tournament director. It is a position he warmed to quickly, and soon developed a strong reputation for dealing with players around the world.
"As I matured and started getting closer to retirement I was thinking about getting involved with the tournaments and decided it would be a good pathway for me," Woodforde said.
"I thought it would be terrific to be involved with the players and the events I loved."
Now, he believes the WTC represents the future of pre-tournament warm-ups. When the concept was in its early stages, the directors carefully considered the make-up of the event. How many teams and how many players were needed was the first step although there are plans towards expanding the tournament in future.
"One day, we might extend it to six or eight teams," Woodforde said.
"I always want the tournament to be bigger and better and to bring the spectators closer to the players. Mostly we want it to be fun."
Web Link
www.worldtennischallenge.com