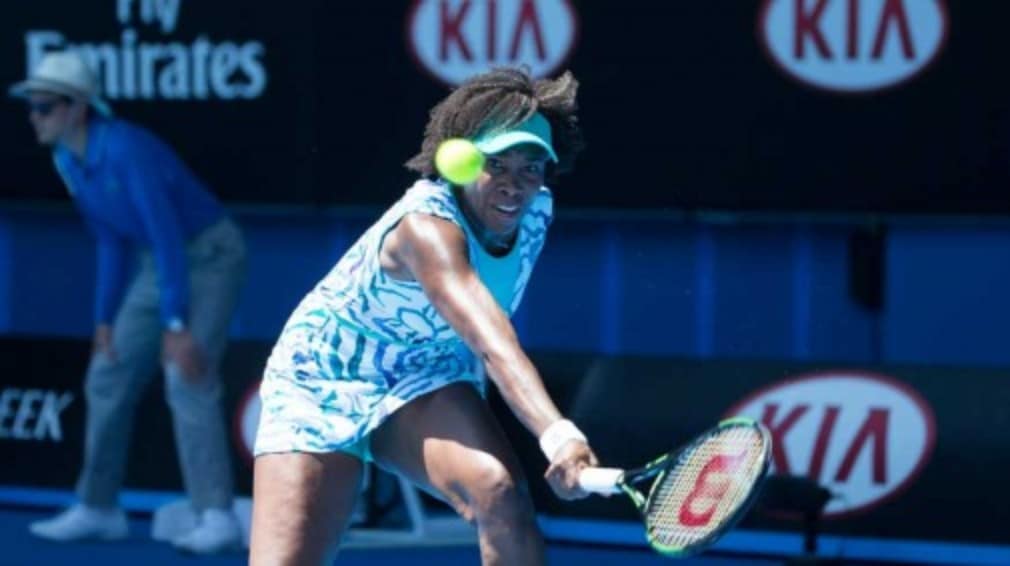 Winning Venus in reflective mood
Originally published on 22/01/15
Twelve years after she finished runner-up to sister Serena at the Australian Open, Venus Williams is on the march in Melbourne again. The 34-year-old American earned her place in the last 32 with a 6-2 6-3 defeat of her compatriot Lauren Davis.
Although Williams is through to the third round of a Grand Slam tournament for the third time in a row, her recent achievements have been a far cry from the days when the older of the two tennis-playing sisters was making regular appearances in Grand Slam finals. Williams won the last of her seven Grand Slam titles at Wimbledon seven years ago.
Even now, however, Williams will not settle for second best. "For me, I've won in my life," she said. "I've won a lot of things. For me it's about titles. To reach the final is the same thing as the third round if I don't win. For me, it's hopefully about trying to take titles home."
The early results for 2015 suggest that Williams could be in her best form since she was diagnosed in 2011 with Sjogren's Syndrome, which causes fatigue and joint pain. Earlier this month she defeated the world No.8, Caroline Wozniacki, to take the title in Auckland. Williams is now ranked No.18 in the world.
"I think I understand the game a lot more," Williams said after her victory over Davis. "Even when I'm not playing well, I think I'm able tactically to be more strategic than even, let's say, Venus of 2000."
"I watched some old matches and I'm like: 'Wow! If I could have been more strategic I could have won this match a lot easier.' I think strategically. It's more helpful, even if I am not on top of my game. I understand things a lot more. So that's one of the beauties of continuing to play as you get a lot of years under your belt.
"I think you have to be a little bit more strategic when you come to the net now. The courts are a bit slower so the ball will stand up a little bit more, so you have to be a little bit more strategic to make sure you don't get killed when you get to the net. Things change in the game and you have to be ready and willing to adjust. The best players are the ones that can transition."
She added: "I'm just doing the best I can. I always was, even when it wasn't what I wanted. There is a scripture that says faith without work is dead. So you have to have faith, but you have to work too. I'm doing both."
Williams' next opponent is the 23-year-old Italian, Camila Giorgi. The two players have never met before. Giorgi has yet to win a career title, while Williams has 46 to her name. Giorgi is 11 years younger than the American.
"She definitely raises her game depending on the calibre of her opponent," Williams said. "I think it's just important to remain consistent and aggressive, just as I have been the whole year. That's my goal."
This story is bought to you by Wilson, official sponsor of Tennis Australia and the Australian Open