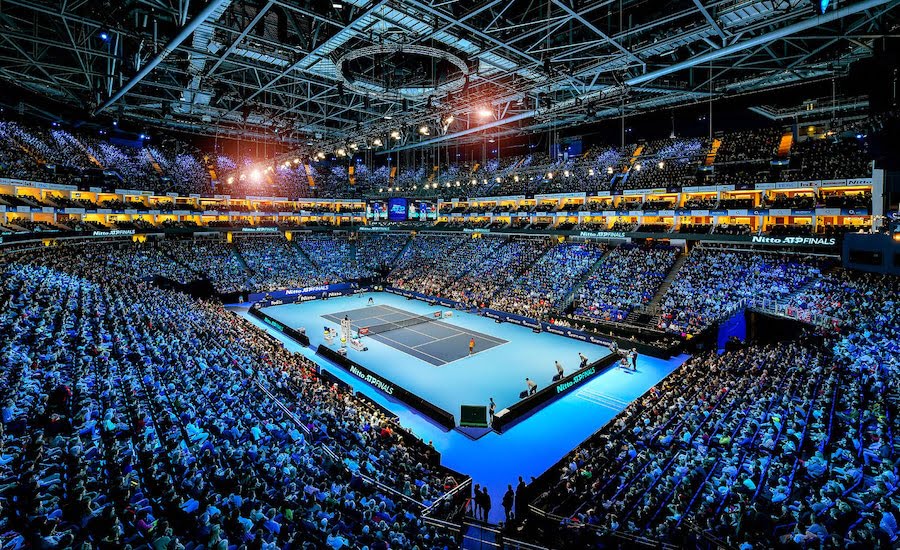 Win tickets to the Nitto ATP Finals and watch the world's Top 8 in action
If you want to be part of Nitto ATP Finals history whilst watching live as the likes of Federer, Djokovic, Nadal & Medvedev battle it out at the biggest indoor tournament in the world, then enter our exclusive competition to win free tickets
It's the season ending finale to the 2019 ATP Tour season and an event that every player wants to qualify for but only the best 8 get to compete. Moving to Turin in Italy from 2021 onwards this is the penultimate year the event will be staged in London so you don't want to miss out.
The Nitto ATP Finals take place at the iconic O2 arena in London with one of the best tennis courts ever constructed for spectators taking centre stage during a week-long celebration of tennis to crown the 2019 champion, and this year you can also be there thanks to our friends at the ATP who have kindly given us 3 pairs of tickets to offer as prizes in this amazing competition.
So far Novak Djokovic, Roger Federer, Rafael Nadal and Daniil Medvedev have all booked their spots in the Top 8 and are guaranteed a place at the season-ending showdown. But who will join them? Dominic Thiem and Stefanos Tsitsipas are getting close but there is still a lot of tennis to be played.
To book your own seat for free by wining a pair of tickets to the evening session on Monday 11th November, Tuesday 12th November or Wednesday 13th November simply answer the question below and fill in your details. Winners will be announced via email on Friday 1st November. Good luck to you all!
If you aren't lucky enough to win tickets in our competition then there are plenty of tickets available for purchase at very reasonable prices. Just click the link: axs.com/NittoATPFinals
THIS COMPETITION IS CLOSED. FOR MORE AMAZING COMPETITIONS CLICK HERE