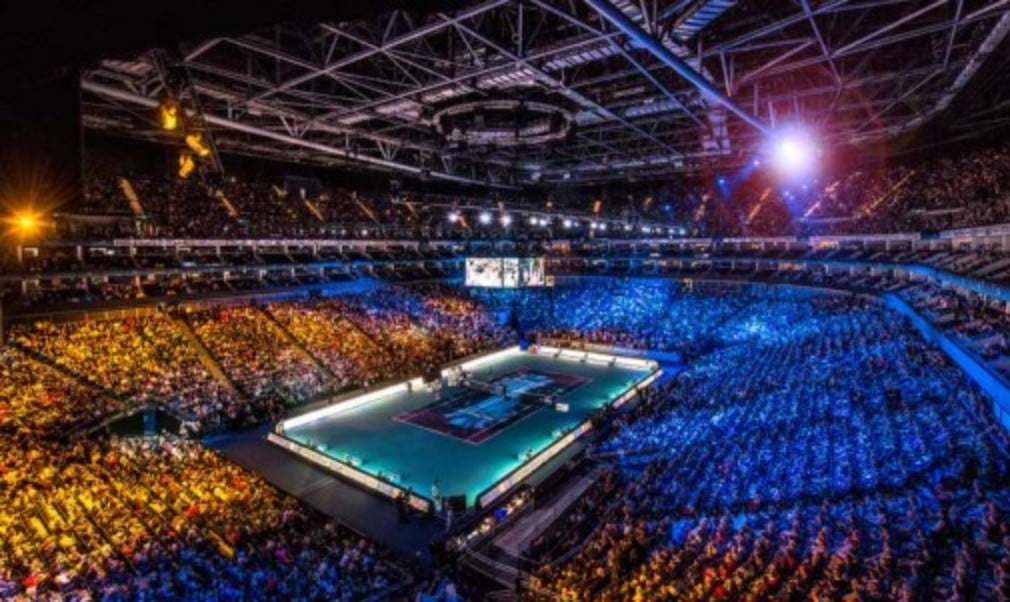 Win tickets to the Barclays ATP World Tour Finals
Originally published on 05/06/14
The Barclays ATP World Tour Finals have come to be regarded as one of the most spectacular tennis events on the calendar. As the players are announced on court to wrestling-style entrances, dramatic lighting and thumping music, it is a tennis event like no other. It is also a unique experience for the team behind the scenes.
Whereas on the other side of London at Wimbledon and The Queen's Club the preparations start months before the tournaments, the team at The O2 has just four days on site to transform a music venue into a tennis complex fit for the world's best players.
"As soon as the previous artist has gone – last year it was Jessie J – we are straight in at three in the morning and then we have four days before the event in the main area," says head of event operations Lottie Cresswell. "The technical work starts first which entails rigging and building the large screens, lighting trusses and raising them. Then at about mid-afternoon we start laying the court, which is basically a wood surface with three layers of paint on top of it, so you are literally waiting for paint to dry."
Unlike most events at The O2, the Barclays ATP World Tour Finals – the fourth-highest attended sporting event in the UK – make use of almost all of the facilities in the dome. Even the 'Casino Slab', a disused slab of concrete, which was earmarked for a super casino before the financial crisis, is put to use as a media centre for around 400 members of the press.
"We are always going, 'can we use this, can we use that?'" jokes Cresswell. "We have pretty much got it fine tuned although The O2 changes something every year so there is always something new and challenging."
For your chance to be there for the afternoon session on Monday November 10, simply answer the question below by filling out the form on the right hand side of this page.
How many times has 2013 Barclays ATP World Tour Finals champion Novak Djokovic finished the year as world No.1?
A. 1
B. 2
C. 3
D. 4
The closing date for entries is September 12 2014. Two lucky winners will each get a pair of tickets for the afternoon session on Monday 10 November at the 2014 Barclays ATP World Tour Finals held at The O2 London. No cash alternative will be provided. tennishead terms and conditions apply. The winners will be notified within 14 days of the closing date.
This competition is no longer open for entries. The winner has been drawn from all the correct entries received by the closing date.