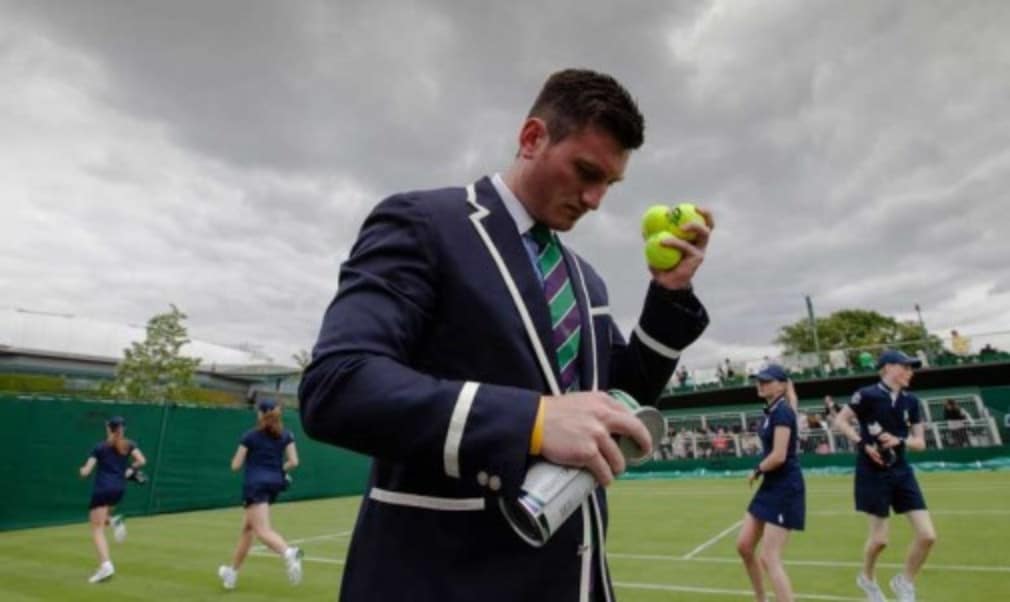 Win The Bluffer's Guide to Tennis
Originally published on 03/06/14
The bestselling series has already offered readers witty tips to improve their knowledge of wine, cricket and etiquette, and now, with the grass court season just around the corner, it is turning its attentions to tennis.
As a taster of what to expect, Whitehead lists his top five mistakes not to make at Wimbledon.
1. Speaking above a whisper or moving around during play. This is simply not done. It's almost as bad as wearing face paint. In the same vein, anyone who coughs, shouts during rallies, applauds unforced errors, or suffers intrusive heart attacks during a point will deservedly attract the wrath of seasoned Wimbledon-goers.
2. Announcing the score incorrectly. Oh I say! No! There are many things you are allowed to forget about with only minor repercussions, like birthdays and wedding anniversaries. But never, ever forget that the server's score is always announced first.
3. Getting your playing surfaces confused. You will be expected to know a grass court from a clay court unless you want to exhibit the keen tennis knowledge of a Tunisian dung-beetle. Wimbledon is the only grand slam tournament still played on grass. Never suggest that it might be otherwise.
4. Doubting Roger Federer. Federer has recently engaged the previously acclaimed master of tennis sportsmanship, Stefan Edberg, as his coach. Together, they are so nice, fair, and so utterly decent, you might be forgiven for thinking that they lack the killer instinct. Don't be fooled.
5. Complaining about the rain… Wimbledon and heavy precipitation are indivisible. Welcome the inevitable deluge like an old friend, but never encourage Sir Cliff Richard to sing through it.
For your chance to win a copy of the book, simply answer the question below by filling out the form on the right hand side of this page.
What is a 6-0 scoreline commonly known as?
a) A donut
b) A bagel
c) A Polo
The closing date for entries is August 1, 2014. No cash alternative will be provided. Tennishead terms and conditions apply.
This competition is no longer open for entries. The winner has been drawn from all the correct entries received by the closing date.