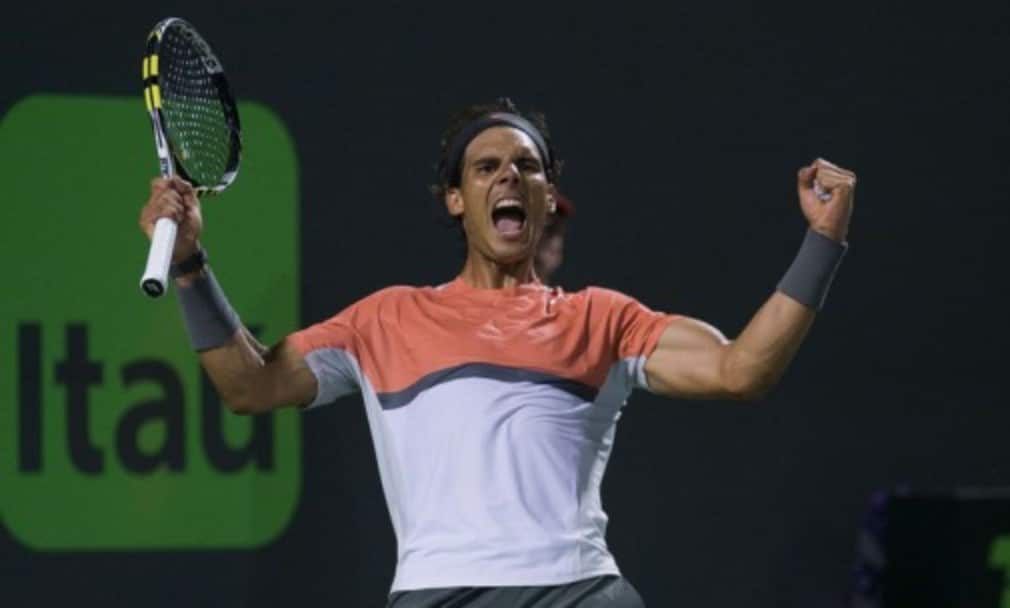 Win! Locker Room Power
Originally published on 15/06/14
Think of the most successful athletes of all time and almost every one of them had a certain invincibility to the way they went about their business and presented themselves to the world. Sometimes mistaken for arrogance, this self-belief is essential in succeeding in professional sport – and in life in general too. There's no doubt that talent plays a part, of course, but the best believe they're the best. And, perhaps more importantly, they make their opponents believe they're the best too.
Iconic boxer Muhammad Ali was a master, talking many of his opponents out of each contest long before they'd even stepped into the ring. He got inside their heads. When he was 20 he said: "I told the world I was the greatest. I figured if I kept telling them often enough eventually they would believe me."
British tennis coach David Sammel has been promoting this message to his players for years and has now shared this philosophy in a new book: Locker Room Power – building an athlete's mind. Primarily aimed at athletes, coaches and parents, the book promises to "provide insights, practical ideas and techniques to unlock the true potential of a sportsperson, enhance their performance and achieve their professional goals".
The book explores the relationship between the mind and the body, and how athletes can create and manage mental toughness. The theory is explained and demonstrated using interviews and examples of Locker Room Power (LRP) in practice, coupled with contributions from leading sports psychologist Louise Scott, alongside Mark Nesti, reader of Sports Psychology at Liverpool John Moore's University.
"LRP is a powerful message that you create in order to enhance your chances of winning, to give you that little edge," explains Sammel, who has coached on the ATP and WTA tours for many years. "If your rivals believe your message then you have put a seed of doubt in their heads. It aids an athlete's focus, defines their weapons and refines their skills to establish competitive advantage to deliver a winning performance. The locker room is the public domain – how you practice, train, dress, talk, your persona and ultimately your results determine your LRP."
Sammel says that Rafael Nadal is one of the best in the business at bringing his LRP on to court. "Rafa is a master," Sammel enthuses. "His basic message is that of respecting every single opponent. He says everyone is a good player and that he will be totally ready to play against them. What that means to his opponents is that they think: 'Oh my goodness, I'm going to have to play Rafa!' and history shows that there is no chance that he will ever give anything less than his best. What that means is a lot of physical and mental suffering. Nobody can 'out-effort' Rafa, they can only hope to match what he brings to the court."
Sammel says his book features many important lessons for life. Anyone who operates like an athlete, he believes, has a better chance of success. "It is not just important in tennis," insists Sammel. "LRP is important in all sports and actually life in general. If every single person you competed against believed intently that they could beat you, then your job becomes very difficult. When you create an aura of invincibility it is a momentum that is very difficult to stop."
"It has to be improved no matter who you are," he urges. "Are you telling me Novak Djokovic, Roger Federer and Andy Murray have all employed ex-world number ones in order to improve their tennis? I doubt that. Essentially, they hope these guys can give them that little bit of a mental edge, a little extra LRP.
"Sure, as a coach you have to look at small ways to improve the player in order to give them greater belief in their game but essentially at the highest level it's all about getting them mentally tuned in to the fact that they absolutely believe they have got a little more than their rivals."
For your chance to win a copy of Locker Room Power, simply answer the question below and fill out the form on the right-hand side of the page.
Who does Dave Sammel say is a master of Locker Room Power?
A) Roger Federer
B) Maria Sharapova
C) Rafael Nadal
The closing date for entries is August 15 2014. No cash alternative will be provided. tennishead terms and conditions apply. The winners will be notified within 14 days of the closing date.
This article appeared in tennishead Volume 5 Issue 1. Subscribe to the magazine today or download tennishead on iTunes.
This competition is no longer open for entries. The winner has been drawn from all the correct entries received by the closing date.