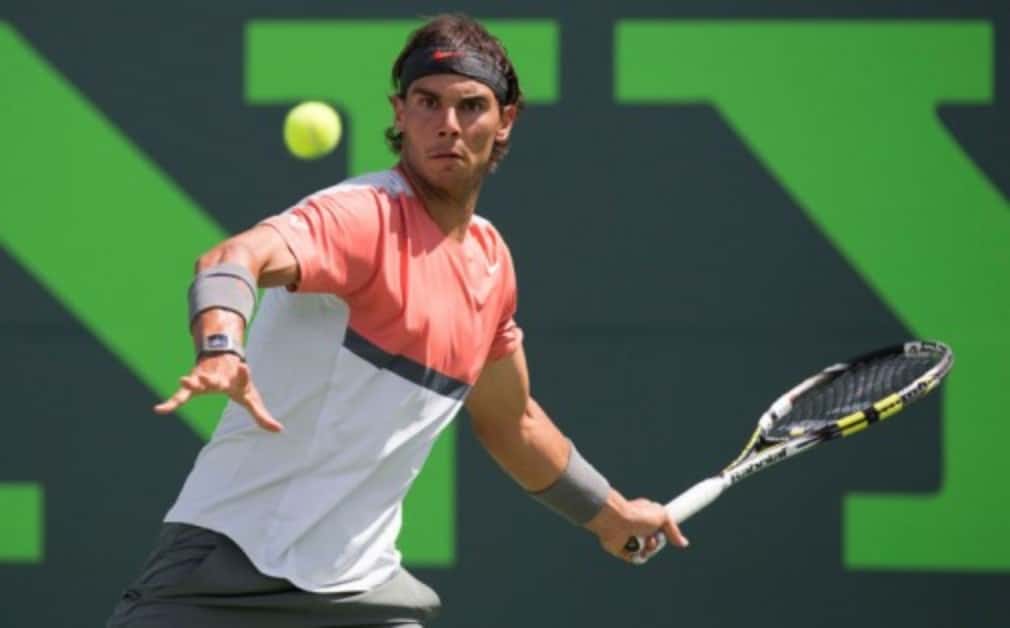 Win a copy of Nadal: The Biography
Originally published on 22/07/14
When 19-year-old Nick Kyrgios shocked Rafael Nadal at Wimbledon this year it was hard not to get swept up in the magic of the moment. So brilliant was the Australian's hard-hitting display that commentators were asking when, not if, he would win his first Grand Slam title, and if he is a potential future world No.1. Perspective, though, was put on it by Nadal. "When I was 19 I was here already playing these kind of tournaments and competing well. It's very strange now that the young players are coming so late."
A decade since he broke on to the scene, it's easy to forget that when Nadal was the same age as Kyrgios he was ranked No.2 in the world, had already beaten Roger Federer on a couple of occasions, helped Spain win the Davis Cup and won the French Open at the first attempt. His journey from the small Spanish island of Mallorca to one of the greatest players of all time is certainly one worth revisiting.
Much of the focus of 'Nadal: The Biography' is about Nadal's development and his life on the ATP Tour, rather than his early years. Author Tom Oldfield touches on his close-knit family life in Mallorca, his love of football and his Uncle Toni's decision to make him play left-handed, but doesn't take long to delve into his professional career. Certainly it is interesting to note how much Nadal achieved as a teenager compared to the generation trying to break through at the top of the men's game today.
It was clear from the beginning that the Spaniard was a phenomenal player on clay but he also impressed on other surfaces, finishing as runner-up at Wimbledon in 2006 and 2007 before taking the title in 2008 after arguably the greatest match of all time against Federer in the final. Perhaps the most remarkable aspect of the Nadal story though is his determination, highlighted by his amazing injury comeback in 2013. After missing the second half of 2012 with a knee injury, he returned in stunning fashion by winning 10 titles the following season, including two Grand Slams. It was a remarkable achievement and ensured that he will go down as one of the greatest players of all time.
To win a copy of 'Nadal: The Biography' answer the question below using the form on the right hand side of the page.
How many Australian Open titles has Nadal won?
a) 1
b) 2
c) 3
'Nadal: The Biography' by Tom Oldfield is out now from John Blake Publishing, £7.99.
The closing date for entries is August 31 2014. No cash alternative will be provided. tennishead terms and conditions apply. The winners will be notified within 14 days of the closing date.
This competition is no longer open for entries. The winner has been drawn from all the correct entries received by the closing date.