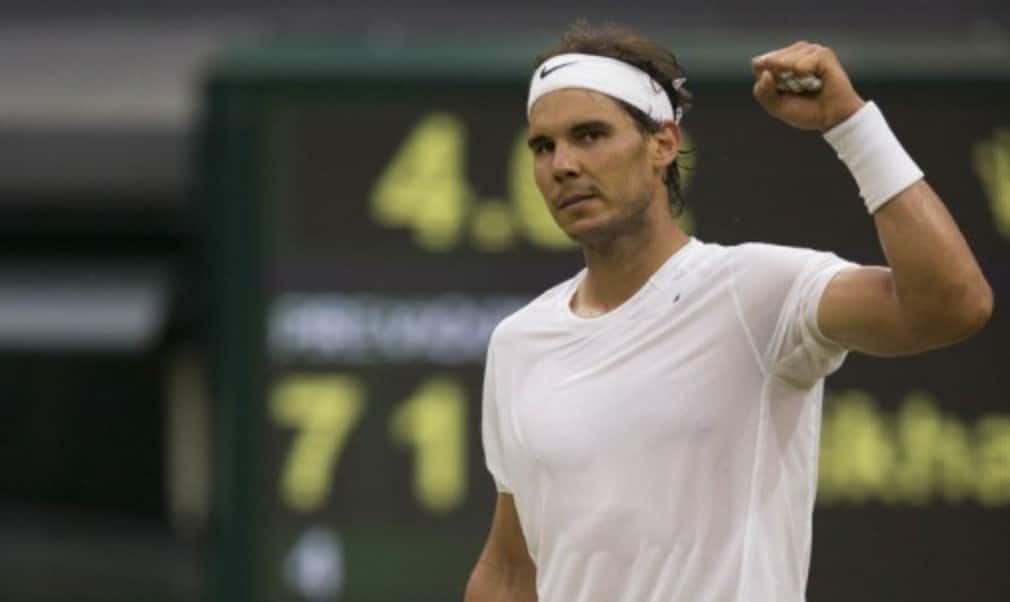 Wimbledon moments: The best match ever?
Originally published on 06/07/14
Three-time Wimbledon champion John McEnroe was in no doubt that it was the best match he had ever seen when it finally finished in near-darkness at 9.15pm. So electric was the four-hour-and-48-minute clash that the National Grid reported a 1,400 megawatt spike at its conclusion as viewers were finally able to tear themselves away from their seats and turn the lights on.
Light, as well as rain, was also an issue on court, with the start of the match delayed by 35 minutes due to wet weather and then disrupted twice again because of rain. Had there been no flashes on cameras then few inside Centre Court would have seen through the darkness as Nadal finally collapsed to the floor in celebration at becoming the first man since Bjorn Borg in 1980 to win the French Open and Wimbledon in the same year.
"It's impossible to explain what I felt in that moment but I'm very, very happy," said the 22-year-old Nadal. "It is a dream to play on this court, my favourite tournament, but to win I never imagined."
Nadal looked to be on the brink of a rather more comfortable and much less dramatic victory as he had three break points at 3-3 in the third after taking the first two sets. But defending champion Federer roared back to win the next five points and move 5-4 ahead when rain interrupted play.
After an 80-minute break, a rejuvenated Federer came out firing and won the third set 7-6. The fourth set also went the distance and again Nadal could not finish Federer off in a memorable tie-break. The Spaniard led 5-2 and had two championship points, but Federer saved them with a service winner and a superb backhand passing shot. The defending champion then edged ahead and managed to force a fifth set, much to the delight of the crowd, who were chanting the names of both players.
"Rafa keeps you thinking, and that's what the best players do to each other in the end," said Federer. "That's what we both do to each other."
When rain again disrupted proceedings at 7.53 with the score at 2-2 it looked as though the match might be postponed for the evening. But the shower passed after half an hour, allowing the enthralling battle to rage on in front of 15,000 captivated spectators on Centre Court. It was Nadal who eventually broke to go 8-7 ahead and at the fourth time of asking sealed the win when Federer netted a forehand. Had the Swiss broken back then the match may well have been postponed due to the fading light and carried over to Monday.
"It would have been brutal," said Federer. "But it's rough on me now, obviously, to lose the biggest tournament in the world over maybe a bit of light."
Asked whether he felt it would go down as the best match ever, the new champion Nadal said: "I don't know if it's the best…probably, probably the best, yes."
"I tried everything," said Federer. "This is probably my hardest loss, by far, it's not much harder than this right now. But Rafa's a deserving champion, he's the worst opponent on the best court. It's a pity I couldn't win it, but I'll be back next year."
True to his word, Federer returned in 2009 and lifted his sixth Wimbledon title following another marathon five-setter, this time against Andy Roddick. Nadal, meanwhile, had to wait until 2010 to win the tournament again.