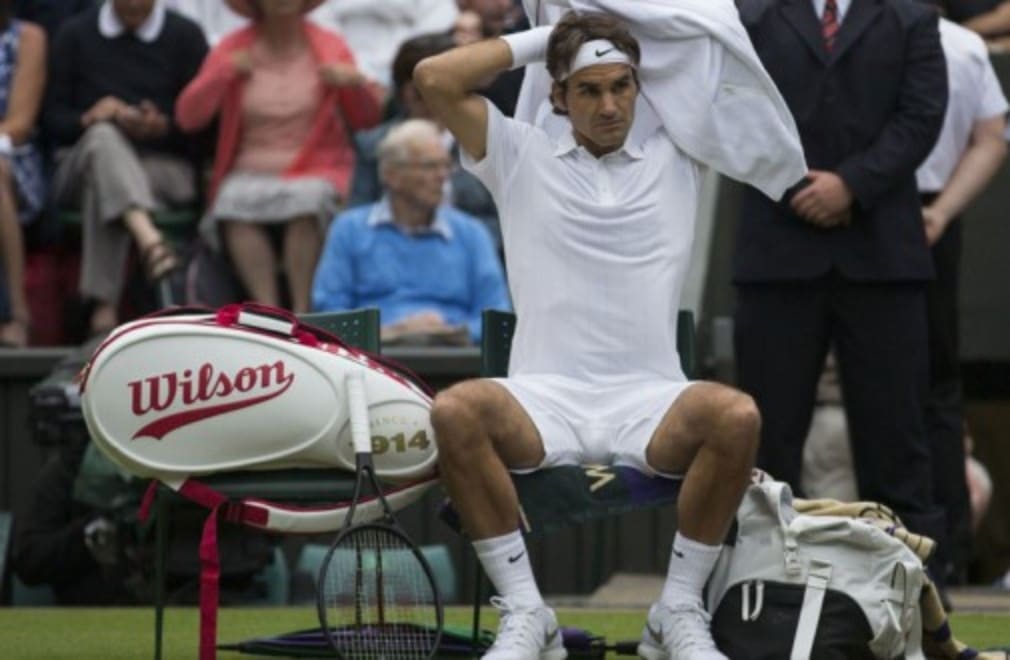 Wilson celebrates 100th birthday with limited edition rackets
Originally published on 07/05/14
The American company started out with tennis strings in 1914, releasing their own rackets the same year. They quickly expanded their scope to include baseball and golf, and today Wilson equipment and sportswear is ubiquitous across virtually the entire US sporting landscape.
Over the past 100 years, the big red W has played a part in over 500 Grand Slam victories and has remained at the forefront of racket trends and technologies. From the Jack Kramer signature frame released in the 1940s to Jimmy Connors' game-changing T2000, then the birth of the Pro Staff series, the Hammer frames and on to the modern racket families, the Blade, Steam and Juice, Wilson has been ever-present in the hands of some of the sport's very finest. Today that list includes Grigor Dimitrov, Kei Nishikori, Venus and Serena Williams and, of course, Roger Federer.
Wilson has put together a killer goodie bag, releasing two limited edition rackets to mark the occasion. The Pro Staff 95, a racket with a lineage dating back 20 years in the Wilson range, has been given a sleek black and red paintjob, while the Juice 100S has been given a black-gold makeover. Both rackets are available at a limited number of racket specialists in the UK and are being sold in bundles, along with an exclusive three-racket bag, strings, three overgrips and a certificate of authenticity.
Wilson has also released other gear, including retro white tennis balls, vibration dampeners and a stylish range of white racket bags featuring the brand's special edition retro logo.
The Wilson 100 Pro Staff / Juice bundle is available for £239.99 from www.prodirecttennis.com