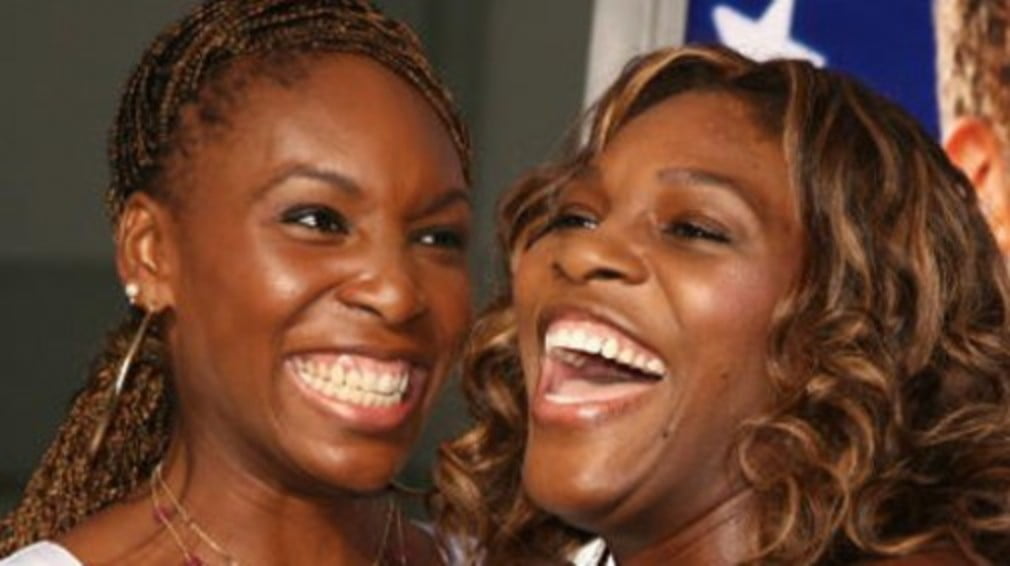 Williams sisters return to seal third doubles title
Originally published on 26/02/10 11:05
Venus and Serena Williams put the rivalry of their singles final to beat Lisa Raymond and Sam Stosur and win the women's doubles.
Just hours after Venus beat Serena to take her fifth Wimbledon title, the No.11 seeds broke in the third and seventh games to take the first set 6-2.
Raymond and Stosur saved break points early in the second set, but two successive double faults by Stosur allowed the sisters to break for a 3-2 lead.
They broke again before Venus served out to love to seal a 6-2 6-2.
They broke again at the next opportunity and never looked back, wrapping up their third Wimbledon doubles title 6-2 6-2 in just 59 minutes.
Elsewhere, Daniel Nestor and Nenad Zimonjic won their first Grand Slam title together, beating Jonas Bjorkman and Kevin Ullyett in the men's doubles.
Serving proved decisive, and the No.2 seeds only conceded one break point in the entire match. Their opponents, particularly Bjorkman, struggled with their serve and fell to a 7-6(10) 6-7(3) 6-3 6-2 victory.
For Bjorkman, who is retiring this year, it was his 129th match at Wimbledon – 95 of which had ended in victories.
Zimonjic took part in the final despite breaking a bone in his left wrist during Thursday's semi-final victory over Leander Paes and Lukas Dlouhy.
The first two sets were thrilling deadlocks, both settled on tie-breaks, before the contest turned in favour of Nestor and Zimonjic in the third. Bjorkman and Ullyett had their only chance to break when 3-5 down but failed to take it – and their opponents took the set.
Having broken for a 4-2 lead in the fourth, Zimonjic played three superb shots in the final game – one a mid-air smash from behind the baseline – to break Ullyett and clinch victory in a little over two and a half hours.
The victory completes a full set of Grand Slam titles for Nestor, while it is a first Wimbledon title for partner Zimonjic.