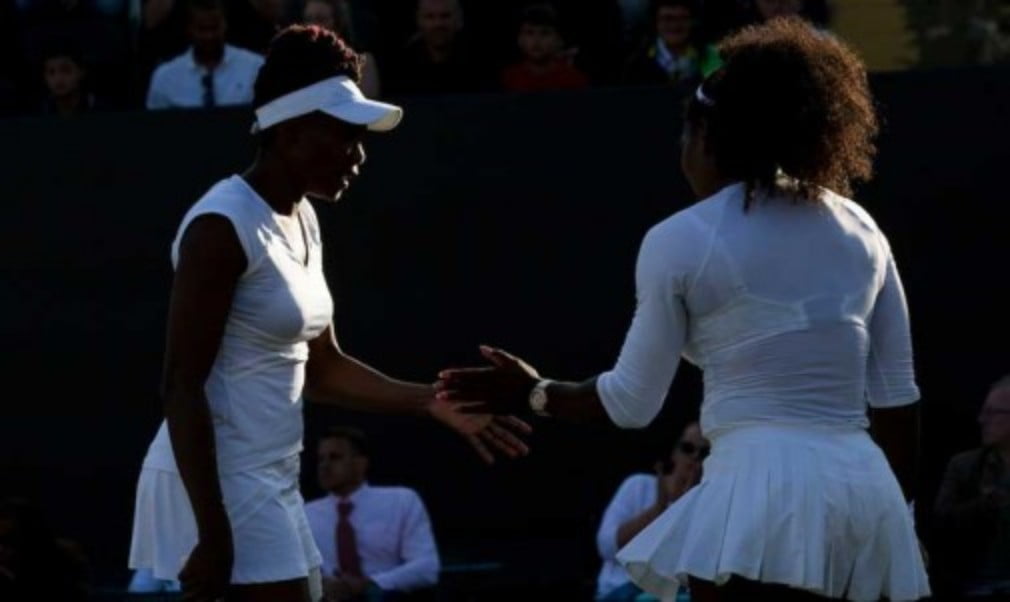 Williams sisters Š—…amazing specimensŠ—È
Originally published on 26/08/16 00:00
With 120 professional singles titles between them, including 29 Grand Slams, not to mention 23 doubles titles (14 majors), the Williams sisters have been at the top of the women's game for almost two decades.
At 36, Venus Williams is showing no signs of wanting to retire and after reaching her first Grand Slam semi-final in six years at Wimbledon, the American even mentioned the possibility of playing at the 2020 Olympics in Tokyo.
Davenport is 40, the age Williams would be in four years and the three-time Grand Slam champion, who has not played a singles match on the WTA tour since the 2008 US Open, says she could not imagine playing as long as the Williams sisters.
"It really goes to show the athleticism that Venus and Serena have. They are amazing specimens," said Davenport, who spent 98 weeks at No.1 between 1998 and 2002. "To be able to compete at that age is remarkable. What they are doing is really, really hard. It's a tough sport. It's tough to get out of bed some mornings and they make it look so seamless, they are so inspirational."
Davenport found herself on the other side of the net from one of the Williams sisters on more than 40 occasions and in particular enjoyed a keen rivalry with Venus, winning 14 of their 27 encounters between 1997 and 2005. Their last meeting was in the 2005 Wimbledon final, which Williams won 9-7 in the third set.
Williams went on to win Wimbledon on two more occasions, in 2007 and again in 2008, but has not won a Grand Slam in eight years. Four years ago she slipped to No.137 in the rankings following a six-month layoff after being diagnosed with the auto-immune disease Sjogren's Syndrome in 2011.
After winning three titles and reaching the quarter-finals of the Australian Open and US Open last year, Venus returned to the Top 10 in November 2015 and climbed back to No.6 following her run to the last four at the All England Club in July.
"She is a huge inspiration," Davenport said of Williams' longevity. "When you have been at the top and you have all these Grand Slam titles people love to keep asking, 'when are you going to quit?' The fans want to know, the media wants to know.
"She has been steadfast that she isn't going anywhere; nobody is going to push her out of the sport until she feels it's time. To persevere through a lot of early losses in Slams the last few years – this is a player who won seven [majors] and was getting consistently through to quarters and semis – it is tough to accept that. But she has always believed in herself and it's a great message to everybody."