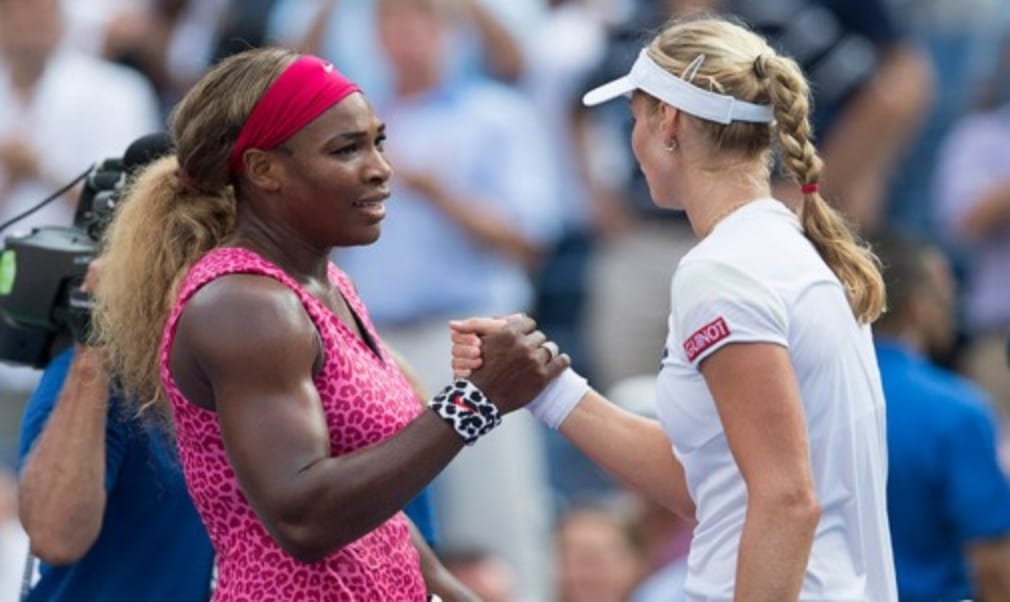 Williams and Wozniacki set US Open final showdown
Originally published on 06/09/14
Serena storms through to eighth US Open final
At the end of a Grand Slam season that has featured three exits before the quarter-finals, world No.1 Serena Williams has roared through to the final of the US Open for the eighth time in her career.
The 32-year-old overpowered and outplayed No.17 seed Ekaterina Makarova for an hour to notch up a 6-1 6-3 victory and set up a showdown with friend Caroline Wozniacki in Sunday's final.
The two-time defending champion will be bidding to win her sixth US Open title and 18th Grand Slam singles crown, drawing her level with Martin Navratilova and Chris Evert, the last woman to win a hat-trick of US Open titles.
At one point Williams claimed 22 of 24 points, such was her dominance against the Russian. Makarova finally found her feet late in the second set, breaking the No.1 seed as she served for the match, but a break back in the very next game ended the brief show of resistance.
"It feels so good," Williams said. "I am so happy you have no idea. I don't know what to say. I knew she's such an aggressive player so I was really focused and tried to win.
As for the prospect of facing Wozniacki, she added: "She wants to win and I want to win. Regardless I'm going to be happy with the outcome."
Peng wilts to hand Wozniacki victory
Caroline Wozniacki reached the second Grand Slam final of her career, five years on from her first, after advancing following the retirement of Chinese world No.39 Peng Shuai in the second set.
Amid sweltering conditions and with the heat rule in effect, Wozniacki had battled her way to a 7-6(1) 4-3 lead against Peng Shuai before the world No.39 succumbed to a sudden onset of cramp while break point up on the Dane's serve.
The distressing scenes led to confusion among the officials and spectators as Peng, unable to call to the umpire, retreated to the backstop where medical staff helped her from the court for an assessment.
Under normal circumstances delays for cramp are met with code violations, but there is greater leeway with under heat rule conditions.
Peng returned to court a full 10 minutes later and even won a point at deuce, but within five points the cramps returned, Peng fell to her knees in agony and the match was over.
"It's definitely very difficult," Wozniacki said. "You're out there and you want to battle and want to finish it off properly. I feel sorry for Peng, I hope she'll be okay."