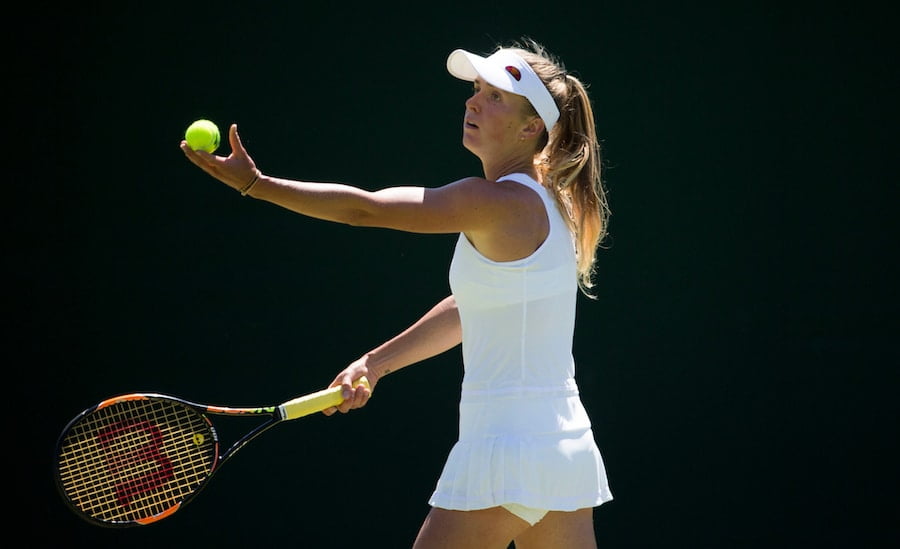 Wilander on Muchova "We're watching someone who could do great things in the future"
Karolina Muchova faces Elina Svitolina today in the Ladies Singles Quarter Final at Wimbledon and 7 time Grand Slam legend Mats Wilander thinks she the awkward young Czech player can use this match as a springboard for future success.
Karolina Muchova will step onto Court 1 at Wimbledon today knowing that this is the biggest match of her life and that a great future awaits, that's if you agree with the comments of outspoken Eurosport commentator Mats Wilander.
Wilander said of match between Muchova and Svitolina, "It should be a good match for Svitolina because Muchova is someone who is trying to create all the time, trying to do stuff with the ball and for her to try and put it together against Svitolina is not easy because she hasn't been there before. But she's young, mid 20s, is a great player and has great hands and has an awkward style – ladies players sometimes find it tough playing against someone who gets everything back in play."
Wilander went on to say, "It could also have an effect that Muchova had to play a long three-setter today, she had heavy strapping on her leg and she's never reached this far before. There's a possibility she could come out relaxed but we'll have to wait and see. It's a tough one for Muchova against Svitlona – if she manages to get through that one then we're watching someone who will do some great things in the future."
Muchova has only faced Svitolina once before which was earlier this year in Doha and where the more experienced Czech star Svitolina came out on top 6-4, 6-2. The match is second on Court 1 today at Wimbledon.
Enjoy Wimbledon even more with our exclusive, 164 page, 'Guide to Wimbledon 2019'
To find out how to get tickets for Wimbledon this year read our 9 point guide here
For all the latest Wimbledon news before, during and after the tournament make sure you bookmark our 'Wimbledon News' section here
If you can't visit the tournament then do the next best thing and read our guide on how to watch Wimbledon on television
To read more amazing articles like this you can explore Tennishead magazine here or you can subscribe for free to our email newsletter