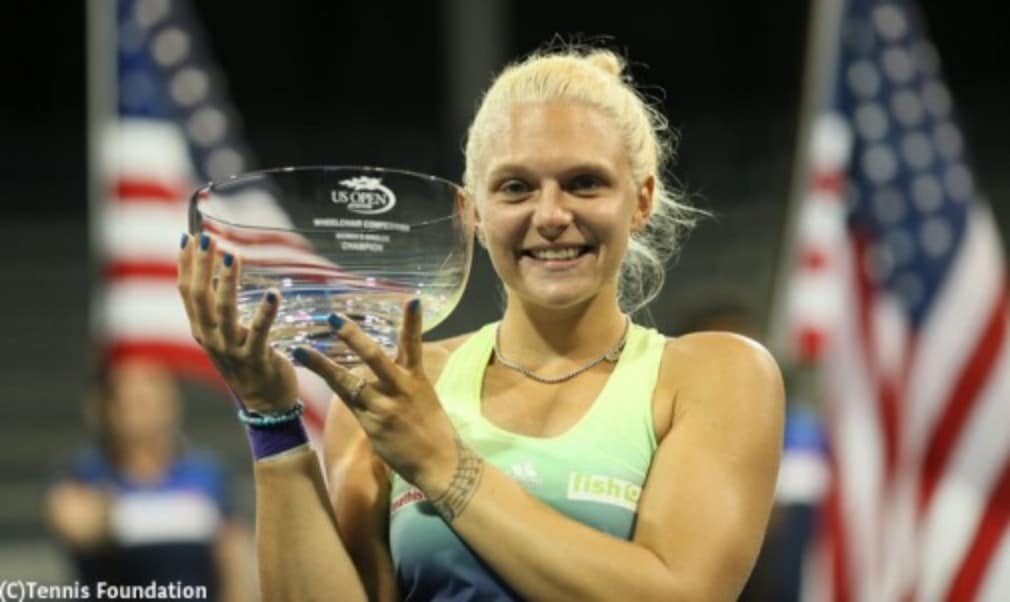 Whiley wins maiden Grand Slam singles title
Originally published on 14/09/15
Playing in her first major singles final, the 23-year-old defeated her doubles partner Yui Kamiji 6-4 0-6 6-1.
Whiley and Kamiji achieved a calendar year Grand Slam last season, winning all four major titles in 2014 and have added another two this year, at the Australian Open and Wimbledon.
"It really hasn't sunk in that I've done it – I'm a singles Grand Slam champion! It was so strange playing Yui as she's my best friend and we've achieved so much in doubles together but it means I know her game so well," said Whiley.
"I felt bad seeing her crying at the end but that's tennis and I knew I could win it. I kept telling everyone that I could do it in singles as well and now I've finally proved it! Everything is clicking nicely ahead of Rio and now I can't wait to play at the Singles Masters in December and I want to win that too in front of a home crowd.
"I'm going to treat myself to some pizza tonight but then it's back home and I'll keep working hard and build on this success with the support of the Tennis Foundation and UK Sport."
In the men's wheelchair tennis doubles Gordon Reid won his second Grand Slam doubles title with French partner Stephane Houdet as the top seeds defeated Michael Jeremiasz and Nicolas Peifer 6-3 6-1.