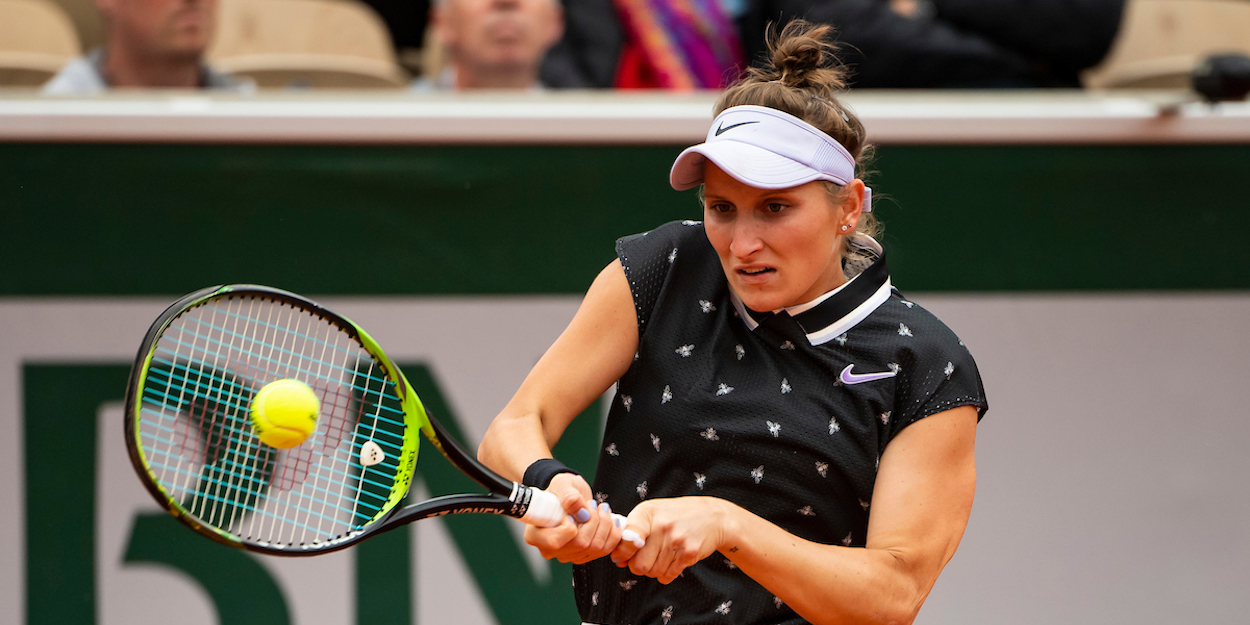 Whatever happened to Marketa Vondrousova?
When the then 19-year-old Czech Marketa Vondrousova reached last year's French Open final a great future was predicted for her, but the last 15 months have not been easy.
In September 2019 Vondrousova underwent surgery on her left wrist, bringing a premature end to her season, and when she came back at the start of this year her 2020 campaign was abruptly halted by the coronavirus pandemic.
Vondrousova has not reached a final since her remarkable run at Roland Garros last summer, which saw her finish runner-up to Ashleigh Barty. However, her wrist is now fully healed and she rediscovered some of her best form in Rome last week. After beating Elina Svitolina for the loss of only three games in the quarter-finals, Vondrousova eventually fell at the penultimate hurdle to Karolina Pliskova, the world No 4.
"I played five tournaments at the start of this year and then the tour stopped, so I only had a few chances to play matches," she said. "Then we had six months off so it was tough. But now the wrist is OK and I feel better. The first matches back this summer were tough, but I think I'm getting used to it and I'm playing better."
Playing on clay again has helped to boost Vondrousova's confidence. "I grew up on clay, so it's my favourite surface," she said. "We play mostly on clay in the Czech Republic because we don't have many hard courts. I don't find it difficult to go from hard courts to clay – and clay suits my game."
Vondrousova spent most of the shutdown in Prague, which is two hours from her family home, and was able to practise with other Czech players. "We have eight girls in the top 100," she said. "I was able to play matches against them, even though it wasn't in any official WTA tournaments. I think I'm getting better and better and I'm very happy also that we can play on clay."
The world No 19 said "I love Paris and I have such great memories from last year," she said. Unfortunately she couldn't repeat her heroics of last year and went out in the first round at Roland Garros 2020 1-6, 2-6 to Iga Swiatek