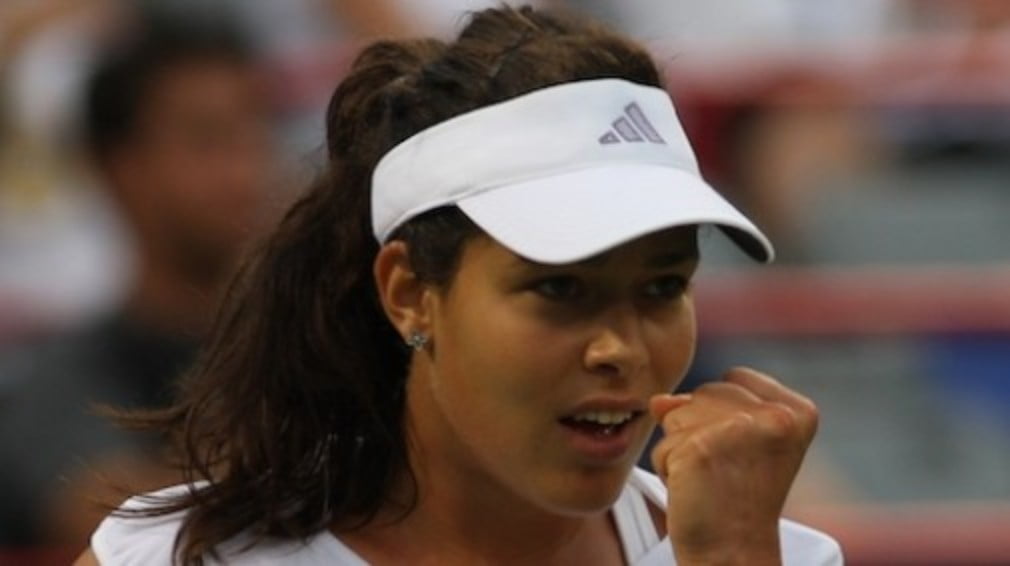 What we're wondering at Tennishead this week…
Originally published on 26/02/10 11:14
Which Ana Ivanovic will turn up in Tokyo?
When Ana Ivanovic won the French Open and was crowned world No.1 back in early June many of us thought the immediate future of womens tennis was in safe hands. We were wrong. Since beating Dinara Safina to claim her first grand slam title the sexy Serb (or is she?) has played seven matches and won just four of them, a pretty shoddy record by anyones standards. This week the worlds leading women (minus the Williams sisters, obviously some things never change) assemble in Tokyo for the Pan Pacific Open. Ivanovic is seeded No.2 behind compatriot Jelena Jankovic in a 32-player draw that also features Safina, Elena Dementieva, Svetlana Kuznetsova, Agnieszka Radwanska, Daniela Hantuchova and Anna Chakvetadze. Whether the Ivanovic that won back in Paris is the one that turns up or not is open to question, although shes talking a good game ahead of opening her account against either a qualifier or the rejuvenated Russian Nadia Petrova. "I am obviously extremely disappointed with my performance at the US Open, the 20-year-old said. It's been a very tough month or so and now I just want to look forward. Should top seed Jankovic reach the final or win the $1.3 million hard court event she will go back to the top of the womens rankings. Lots to play for
Join the debate: Who'll win the Tokyo title?
Will Rafas guns be firing in Madrid?
This week a host of GB face Austria on Wimbledons lawns. Will the Scot show up this time and will it stop raining long enough in England for the tie to be completed? Well see Newly-crowned US Open champ Roger Federer is also on DC duty this week when he joins his Swiss team-mates to take on Belgium at home. Other ties include Australia V Chile, Croatia V Brazil, Israel V Peru, Netherlands V Korea, Romania V India and Slovak Republic V Serbia. Game on!
Does anyone know how to pronounce Guangzhou?
Wed be the first to admit that Asian cities are not our hottest subject, but we should be able to get our Tennishead tongues round this one by the end of the week given the city is host to a Tennishead favourite Marta Domachowska. Chinas third and fourth seeds respectively, Zheng Jie and Peng Shuai, are sure to get some big crowd support and judging by the inspirational Chinese performances at the recent Beijing Olympics, dont bet against a home victory