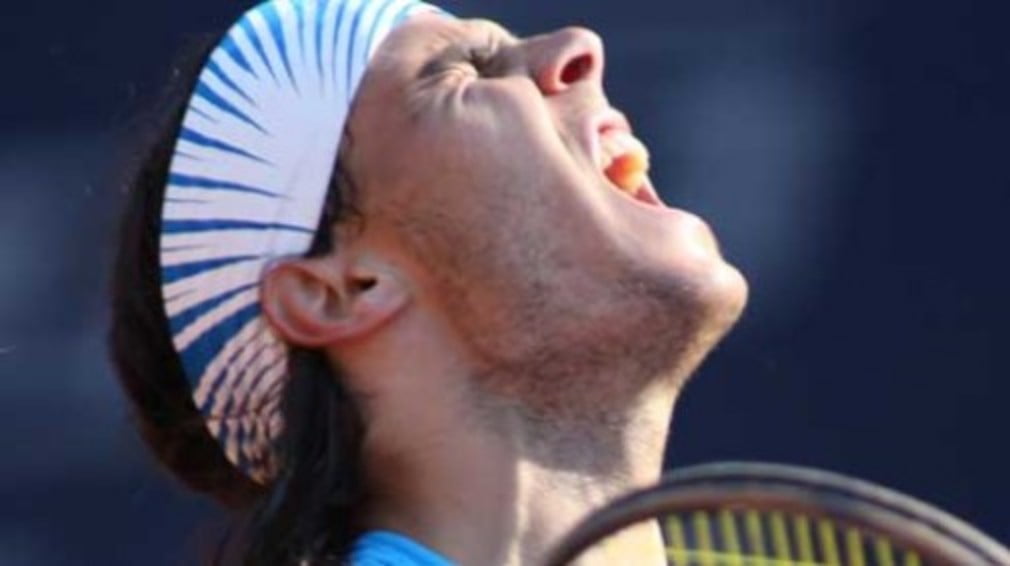 What we're wondering at Tennishead this week…
Originally published on 26/02/10 11:14
Will Spain end Argentinas home run?
Rafa Nadal and David Ferrer put Spain into the final of the Davis Cup over the weekend with a 4-1 win over defending champions the USA in Madrid and now face Argentina in the final in late November. The Argentines continued their astonishing winning run at home, beating Russia 3-2 on Sunday to extend their streak on home soil to 13 matches no visiting team has left the country with a victory since 1998! With a first ever home Davis Cup final confirmed, Argentina now have a great chance of securing their first ever title in the competition too. David Nalbandian and Juan Martin Del Potro and co must now decide whether to stick with clay for the title decider or switch to a fast hard court to give them the edge over Rafa. Watch this space.
Where did it all go wrong?
Great Britain had the fourth-best player in the world, a grass court and the inspirational surroundings of Wimbledons No.1 court and still they couldnt beat Austria in their Davis Cup World Group play-off at the weekend. So many questions. Why didnt GB captain John Lloyd favour the in-form British No.3 Josh Goodall as his second singles player rather than Davis Cup flop Alex Bogdanovic, who is yet to win a live Cup rubber in six attempts? If not Goodall, then why not Wimbledon hero Chris Eaton, who back in June proved he has the nerve for the big occasion? Why Wimbledon, when there were empty seats all weekend, after the success of the sell-out tie against the Netherlands in Birmingham in April 07? Why did Lloyd rest Andy Murray for Saturdays crunch doubles? Why did Murray leave the court midway through his team-mate Bogdanovic's decisive rubber to watch the last two sets in the changing rooms? And will we see Andy Murray playing Europe/Africa Zone Group I tennis in 2009? Answers on a postcard.
Can the Cuppers stay awake?
A surprisingly large number of players who were playing Davis Cup ties over the weekend are in action in Asian ATP events this week. But with long-haul flights and little time to adjust to different time zones and playing surfaces, there could be a few upsets on the cards in the next few days. World No.3 Novak Djokovic is the highest-ranked player in tournament action over the next seven days he will move on from the Slovak Republic where he helped Serbia secure World Group tennis in 2009 to Bangkok where he heads the seedings at the Thailand Open. David Ferrer and Andy Roddick, meanwhile, will jet from the Spain-US Cup semi in Madrid all the way to Beijing for the China Open, while third seed Fernando Gonzalez will arrive from Chiles home victory over Australia. Matchsticks and Pro Plus at the ready.
How long before Safina becomes world No.1?
With the womens top ranking something of a hot potato at the moment, its only right that the most consistent female player of recent months should get a taste of life in pole position. Well, that might not be too far away after Dinara Safina claimed her third tier 1 title of 2008 by beating Svetlana Kuznetsova to win the Tokyo event on Sunday. Since May, the 22-year-old has enjoyed some red hot form, collecting titles in Berlin, Los Angeles, Montreal and now Tokyo as well as runner-up finishes at the French Open, 's-Hertogenbosch and the Olympics. Sundays result will push her to a new career-best of No.3.
Can Ivanovic bounce back?
While Dinara Safina can do no wrong, Ana Ivanovic the woman who beat the Russian in the French Open final in June can do no right. Last week her match record since claiming her first grand slam title spluttered to an incredible won four, lost four as she crashed out of the Tokyo event in round two to Nadia Petrova. The Serb has another chance to get her season back on track this week in Beijing where she is second seed behind compatriot Jelena Jankovic. Time to deliver.