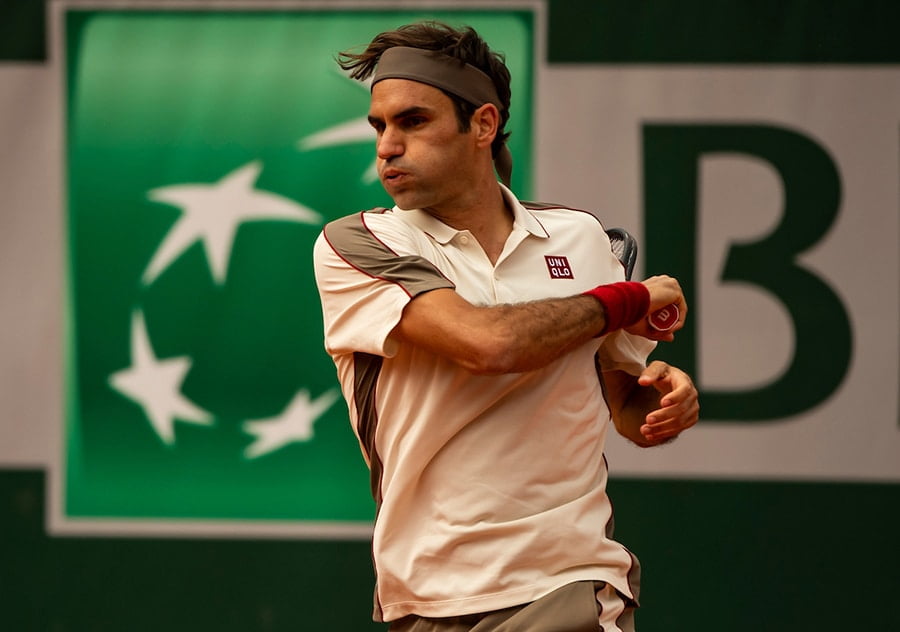 'We are closer than ever to beating Roger Federer and co,' claims youngster
Denis Shapovalov says that the younger generation are 'closer than ever' to breaking the hold that Roger Federer, Rafael Nadal, and Novak Djokovic have on men's tennis.
The top trio have dominated for well over a decade now, and have amassed an astonishing 53 Grand Slam titles between them, with Federer alone winning 20, making it all but impossible for anyone else to get their hands on one.
Indeed, Marin Cilic and Juan Martin del Potro are the only ones who have managed to break their monopoly, but Shapovalov is hopeful the tide is beginning to turn.
"It's a tough generation to make a breakthrough in our sport right now," the world number 27 Shapovalov told Tennis365 after defeating Djokovic at The Boodles.
"Once you go out on the court against these guys, you know how good they are and you also know that they have been in this position a whole lot more than you have.
"That is a factor if a match gets tight, but we have to be good enough to overcome that.
"That experience factor can get into your head, there is no doubt about that, but a guy like Stefanos Tsitsipas showed what is possible for the next generations when he beat Federer at the Australian Open earlier this year.
Shapovalov/@denis_shapo /(?@TheBoodles ) pic.twitter.com/Fn59YdpY0K

— doublefault28 (@doublefault28) June 26, 2019
"We all know it is not easy to beat these guys, but we know it's possible.
"These legends of the game just don't want to leave! We are just waiting or either those guys to finish or we step up a bit, but we are all so young still and it will take time for us to develop and we can start beating them.
"Back in the day, the older guys were ending their careers a lot earlier, but now they are sticking around and it is tough for us to get past them.
"They have a lot of experience, they are still healthy and able to compete with his and there is so much competition out there right now.
"We have a lot of young guys coming up that are really fired up and motivated and then at the same time, the old guys are still winning.
"Us guys trying to make the breakthrough just need a little more experience and then we can start to win the big events and I feel we are closer than ever now."
Shapovalov himself is yet to go further than a the fourth round at a Grand Slam and will be the 29th seed at Wimbledon next month.
The 164 page tennishead Wimbledon magazine is now available to order online with reduced postage costs here