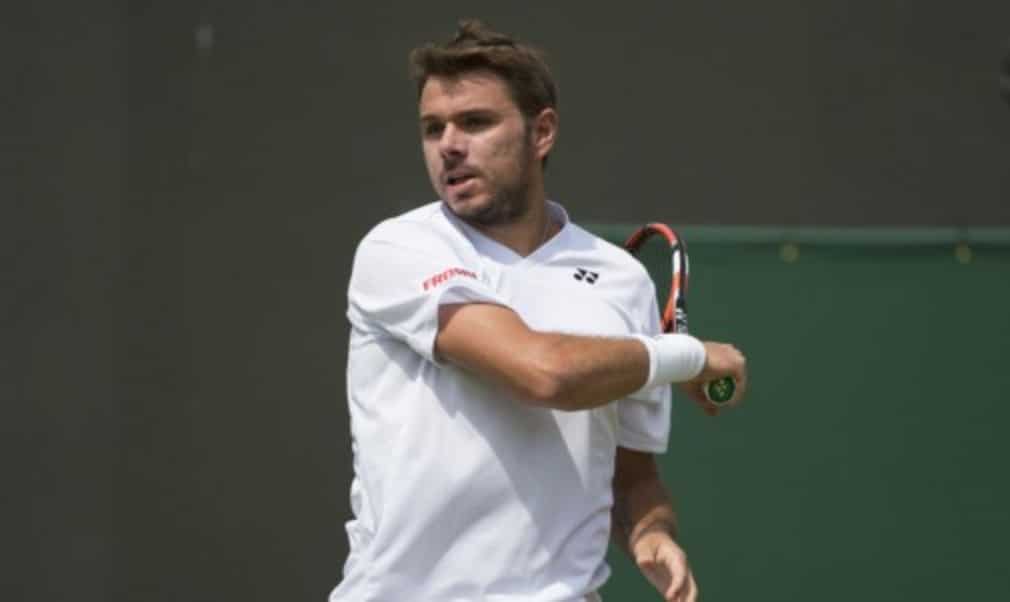 Wawrinka unhappy with Wimbledon scheduling
Originally published on 30/06/14
The Swiss saw his third-round encounter against Denis Istomin washed out by the wet weather at the weekend. And although he came through comfortably 6-3 6-3 6-4 today in an hour and 27 minutes, the fifth seed was not impressed by the way it has been handled.
"For sure I'm disappointed," he said. "I was expecting them to move matches, move maybe juniors or doubles, to make my match or [John] Isner against [Feliciano] Lopez first on when they start at 5pm or 6pm again when it stops raining. But you have to accept it, you cannot do anything. They do what they want and you just follow.
"They just say what's going to be the schedule and that's it. Even if you want to talk to them, they're not going to change anything. They don't listen to the players, they just do what they think is good for them."
Wawrinka will play Eastbourne champion Lopez in the fourth round on Tuesday following his 6-7(10) 7-6(8) 7-6(3) 7-5 win over John Isner. The American powered down 52 aces and hit just two doubles faults but was unable to break the Spaniard's serve as he continued his fine grass court form this summer.
"The one thing they did well was they postponed my match and also Isner against Lopez," said Wawrinka. "We all had to play at the same time, and we try to finish in the same day, or they move everything for Monday. That's what they did. At the end of the day I was surprised they didn't move a doubles match, because they played doubles five set match on Saturday on many courts. So that was a surprise. But then they took a decision, and you cannot do anything."
Australian Open champion Wawrinka has not reached the last 16 at Wimbledon since 2009, when he was beaten by Andy Murray. This year he will probably have to see off both Roger Federer and Rafael Nadal to reach the final and knows he has his work cut out to progress further in the second week.
"I know if I want to get through, it's going to be a really tough week," he said. "But I'm taking it day after day. I was expecting a tough match today but I did play really well. I'm happy with the way I'm playing, playing really aggressive and serving well to do it in three sets and one hour and 27 minutes was a perfect day. I'm going to take some treatment and rest and get ready for tomorrow."