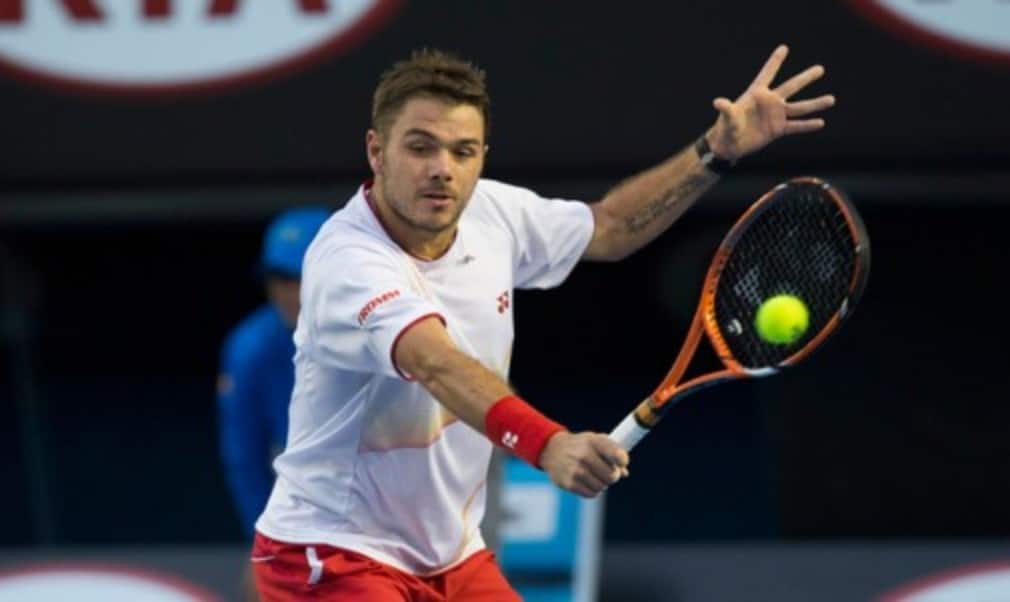 Wawrinka snaps Djokovic dominance
Originally published on 21/01/14
In a rematch of their marathon fourth-round clash 12 months ago (which Djokovic won 12-10 in the fifth set), Wawrinka held his nerve to claim a 2-6 6-4 6-2 3-6 9-7 victory and reach his second successive Grand Slam semi-final.
While Wawrinka ended Djokovic's 14-match winning streak against him, claiming his first victory since 2006, the Swiss also snapped another 14-match streak of Djokovic's by denying him a place in a 15th consecutive Grand Slam semi-final, a run stretching back to 2010.
"He took his opportunities," said a gracious Djokovic, who was bidding to become the first man in the Open era to win four straight titles in Melbourne. "He deserved this win today, I congratulate him absolutely. There is nothing I can say. I gave it my best, I tried to fight until the last point as I did in a very similar match we [played] last year fourth round, same court, but it wasn't to be this time."
"These are the kind of matches that you work for, live for, you practise for," he added. "Unfortunately somebody has to lose in the end. This year was me. I lost to a better player."
Since that defeat to Djokovic on Rod Laver Arena last year, Wawrinka picked up the Portugal Open title in Oeiras before defeating Jo-Wilfried Tsonga and Tomas Berdych en route to the Madrid Masters final (where he lost to Rafael Nadal) to climb into the world's Top 10.
He then beat Berdych and Andy Murray in New York to reach his first major semi-final at the US Open, where he was once again beaten in a tense five-set encounter by Djokovic.
"For sure it's a really, really strong generation," Wawrinka said. "The top four guys, Roger, Novak, Rafa, Andy. They have been winning every Grand Slam for many years. They are just better players than us, than all the rest. They are just amazing fighters, amazing players. That's why they have always won everything. You have to deal with that. I always try to find a solution to change my game a little bit, to improve, to find a solution when I play against a top player.
"It's never easy. I have so many losses against them, it's always a tough challenge to play them. But last year I took a lot of confidence from those matches with Novak. I came on court with a lot of confidence in myself, knowing that if I play my best game, I always have a chance against him."
With an 8-5 winning head-to-head record against Berdych, Wawrinka will fancy his chances of reaching the final – the Czech will be his semi-final opponent after the No.7 seed defeated David Ferrer 6-1 6-4 2-6 6-4.
"For sure it's a big chance," admitted Wawrinka. "Berdych is playing well since the beginning of the tournament. He's going to be a tough player to beat. He's already made one final in one Slam. He already made the semi-finals of every Grand Slam.
"It's going to be a tough battle. Last time I made the semi-finals at the US Open I played against Novak – it was a five-set match. It doesn't change for me [whether] I play Berdych or Roger or Rafa. I just take match after match and try to win and try my best."