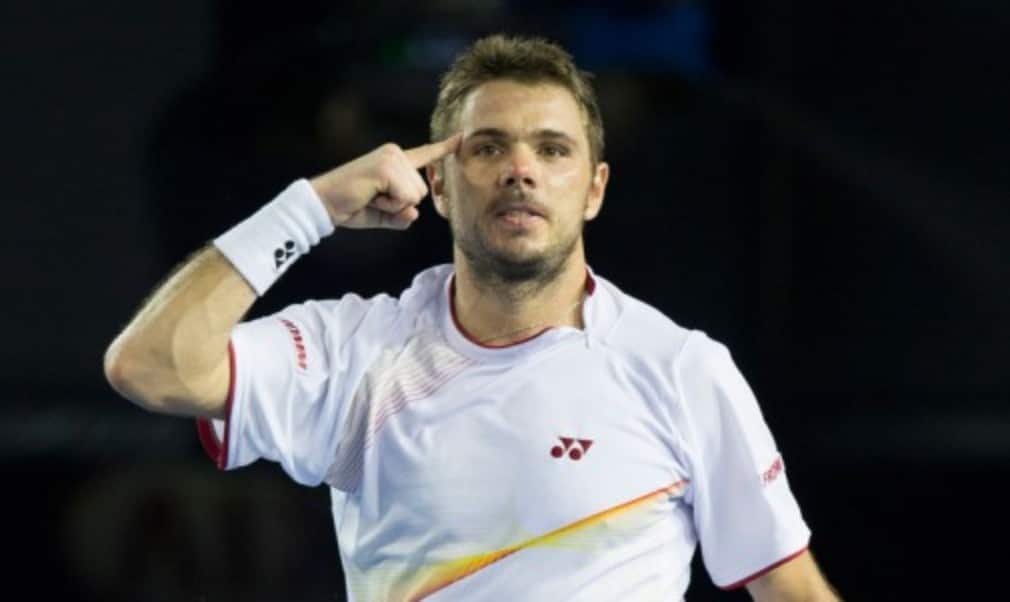 Wawrinka: I never dreamed of winning a Slam
Originally published on 29/01/14
The 28-year-old became the first player to beat both the No.1 and No.2 seeds at a Grand Slam in over 20 years as he lifted the Norman Brookes Challenge Cup following victory over Rafael Nadal.
Wawrinka, who beat defending champion Novak Djokovic in the quarter-finals and Tomas Berdych in the last four, is the first man since Sergi Bruguera at the 1993 French Open to beat the top two seeds at a major following his 6-3 6-2 3-6 6-3 win over Nadal in Sunday's final.
"To win a slam, and to be No. 3, both for me is a big surprise," Wawrinka admitted. "But I think it is more [of a surprise] to win a Slam. Because you can be No. 3 in the rankings without winning a slam. But now both has happened, so it's a big surprise.
"It's amazing feeling. I saw Roger [Federer] winning so many Grand Slam in the past, so now it's my turn to win one. If you look the 10 past years, except [Juan Martin] Del Potro [winning 2009 US Open], it's only the top four guys who was winning all the Grand Slams."
"It's quite crazy what's happening right now," he added. "I never expected to win a Grand Slam. I never dreamed about that because for me, I was not good enough to beat those guys."
Despite the defeat, Nadal remains the world No.1 and extended his lead over No.2 Djokovic to nearly 4000 points, while Wawrinka moved to a career-high No.3. He has also become Swiss No.1 for the first time in his career after overtaking Roger Federer, who slips to No.8 in the world.
Andy Murray, who was beaten by Federer in the quarter-finals following his comeback from back surgery, slips to No.6 in the world rankings. Despite a second successive defeat in the second round of a Grand Slam, Juan Martin Del Potro climbs to No.4.
ATP World Tour Rankings
1. Rafael Nadal 14,330
2. Novak Djokovic 10,620
3. Stanislas Wawrinka 5,710
4. Juan Martin Del Potro 5,370
5. David Ferrer 5,280
6. Andy Murray 4,720
7. Tomas Berdych 4,540
8. Roger Federer 4,355
9. Richard Gasquet 3,050
10. Jo-Wilfried Tsonga 2,885