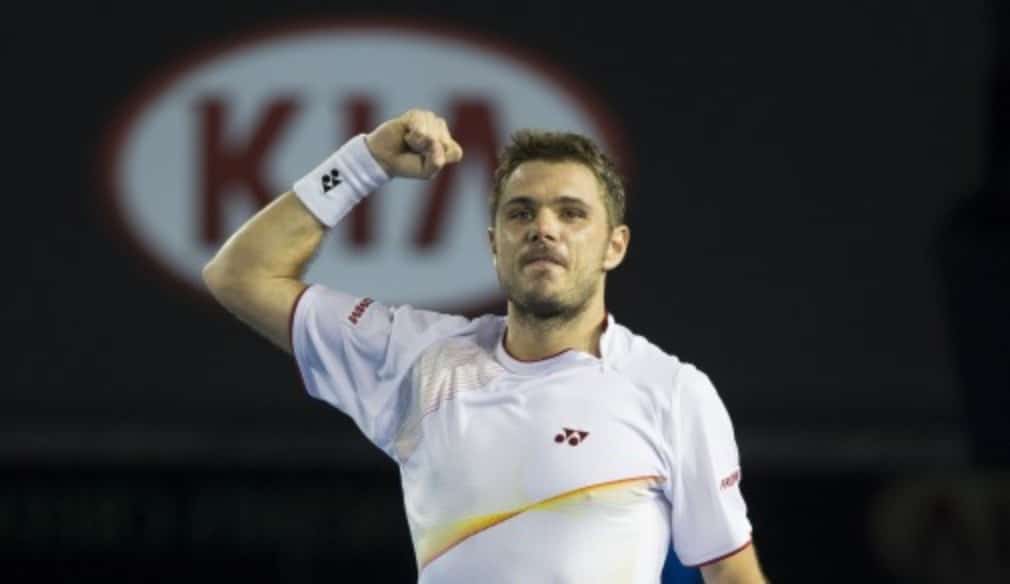 Wawrinka beats Berdych to reach first Slam final
Originally published on 23/01/14
The No.8 seed won a tight contest 6-3 6-7(1) 7-6(3) 7-6(4) to reach his first Grand Slam final and awaits the winner of Friday's second semi-final between Federer and world No.1 Rafael Nadal.
Wawrinka hit fewer winners than Berdych, and won just one point more than his opponent, but won the important points, coming out on top in two of the three tiebreaks to secure victory after three-and-a-half hours on court.
"It's amazing, I'm so happy to be here. I didn't expect to make a final in a Grand Slam," Wawrinka said.
Wawrinka has never even taken a set off Nadal in 12 attempts, while he has only beaten Federer once in 14 meetings. When asked who he would rather face in Sunday's final, Wawrinka admitted it would be a dream to play in an all-Swiss final.
"My record against Rafa is not really good, and neither against Roger," he admitted. "But to play a Swiss final will be amazing, a first for Switzerland, for the country. [Federer] is the best player ever. For me it's my first final. To imagine playing against Roger would be amazing."
Severin Luthi has sat in both Wawrinka's box and Federer's during the course of the tournament, but as part of Federer's coaching staff, Wawrinka knows there will be no split loyalty for Swiss Davis Cup coach.
"He's Federer's coach," Wawrinka said of Luthi. "He's his coach, but he's been helping me for many years, and much more in the past two-and-a-half years. It's more like because Roger is really nice and he accepts that. He accepts that Severin can stay in my match. He can come sometimes for practice and talk a lot with me. That's all because Roger is really nice."