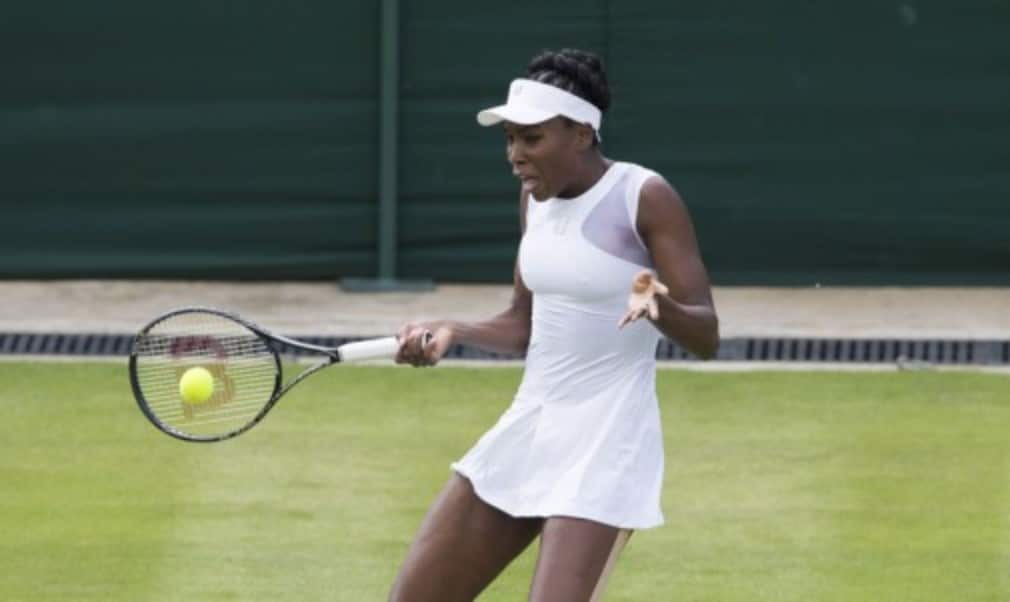 Venus Williams: I have nothing to prove
Originally published on 24/06/14
The 34-year-old battled past Maria-Teresa Torro-Flor 6-4 4-6 6-2 to reach the second round and notch up her 75th win at SW19. She did not feature at the tournament last year due to a back injury and has also seen her form decline lately as she has had to contend with Sjogren's syndrome, an autoimmune disorder that can leave her fatigued and restricts her training. But the No.30 seed insists she is as determined as ever to make an impact at Wimbledon and will continue to keep believing in herself.
"I have nothing to prove, nothing to hide, nothing to lose. So for me it's about continually playing better and getting back up every single time when things might not go my way," she said. "It's not going to go the way of 127 people in this draw. It's going to go the way of one person. So you just keep going.
"I'm not really here to surprise anyone. No-one is going to get behind you and pet you and say, 'It's okay, you can do it'. I have to do that for myself. I'm not looking for anyone to believe in me or anything like that. You have to believe in yourself these days."
Williams was diagnosed with the incurable Sjogren's syndrome in 2011 and slipped outside of the top 100 in the world as she was forced to take time away from the tour. She has not progressed past the fourth round of a Grand Slam since her return but ended a two-year title drought earlier this year when she won in Dubai.
"On a daily basis I'm trying to get the best out of myself," she said. "That's all I can ask, is to get the best out of me. I never compare myself to anybody else. Unfortunately it's not something you had; it's something you have. I'm doing the absolute best I can, every day."
The American made her first appearance at Wimbledon in 1997, when she was beaten in the first round by 18-year-old Magdalena Gryzbowska. Since then she has won the tournament five times, been runner-up on three occasions, but has also seen the style of play needed to win change.
"It's definitely different, the ball sits up a lot," she said. "I think what I enjoyed about all the surfaces is that they are different and that's what makes it challenging. If you want to be a great grass court player, you have to adjust. If you want to be a great clay court player, you have to adjust. The hard courts, all of them are a little bit different.
"I do miss having that nuance of here is the challenge, you have to be a diverse player. Unfortunately I think the courts are becoming so similar that it's not encouraging players to play different."
Reflecting on her opening-round win over Torro-Flor, the American said: "It was great. My opponent played amazing, she just was playing so well, going for everything. It was definitely a challenge today against someone who is just playing such inspired tennis. It's definitely a nice start and obviously it feels good to win and to play well against an opponent who is playing well and advance to the next round."