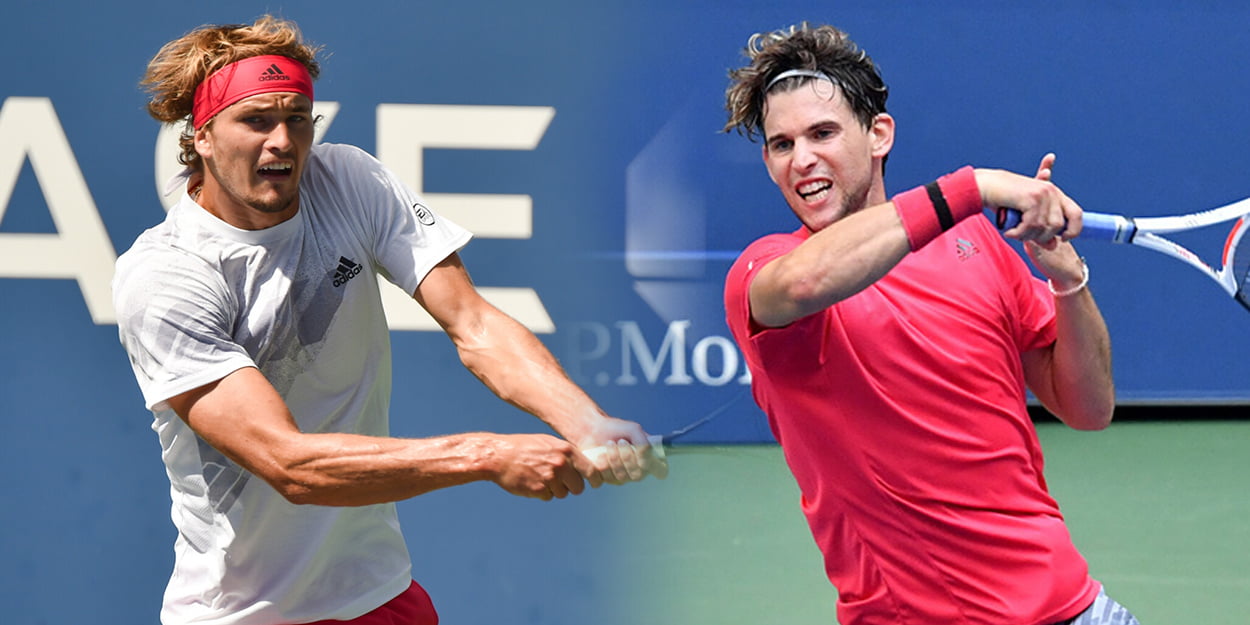 US Open men's final preview: Alexander Zverev and Dominic Thiem battle for history in New York
The US Open men's singles final has been set and it will be contested between 23-year old Alexander Zverev and 27-year-old Dominic Thiem. The men's game has been dominated in recent years by the over-30s but come Sunday night the world will bear witness, perhaps, to its first real taste of what post Big Three tennis will look like, on one of the sport's grandest stages.
The first of Friday night's semi-finals, between Pablo Carreno Busta and Alexander Zverev, was not a sparkling display of tennis. Zverev played poorly in the first two sets, whilst Carreno Busta was solid but by no means spectacular. As Carreno Busta got closer to the finish line, he began to tighten up as simultaneously Zverev began to loosen up, and the tide soon turned in the 5th seed's favour. He went on to record his first best-of-five victory when trailing two set to love.
But then, the second pair of semi-finalists, Daniil Medvedev and Dominic Thiem, put on a spell-binding performance, particularly in the second and third sets. Last year's beaten finalist, Medvedev, had the chance to serve out both of the last two sets but failed to do so, and Thiem went on to win them both in tie-breakers. On paper it may seem like the Austrian picked up a relatively routine straight sets win, but it was a highly competitive match that could have ended very differently. Thiem moves into his fourth career Grand Slam final.
***
Alexander Zverev (5) v Dominic Thiem (2)
One of these men will be picking up their first Grand Slam title and men's tennis will see a first-time winner at one of its showpiece events for the first time since 2014 (Wawrinka AO and Cilic USO). There's a huge amount at stake but who's the most likely to make this small bit of history come Sunday evening?
***
Zverev's route to the US Open final:
R128: d. Kevin Anderson, 7-6(2) 5-7 6-3 7-5
R64: d. Brandon Nakashima, 7-5 6-7(8) 6-3 6-1
R32: d. Adrian Mannarino (32), 6-7(4) 6-4 6-2 6-2
R16: d. Alejandro Davidovich Fokina, 6-2 6-2 6-1
QF: d. Borna Coric (27), 1-6 7-6(5) 7-6(1) 6-3
SF: d. Pablo Carreno Busta (20), 3-6 2-6 6-3 6-4 6-3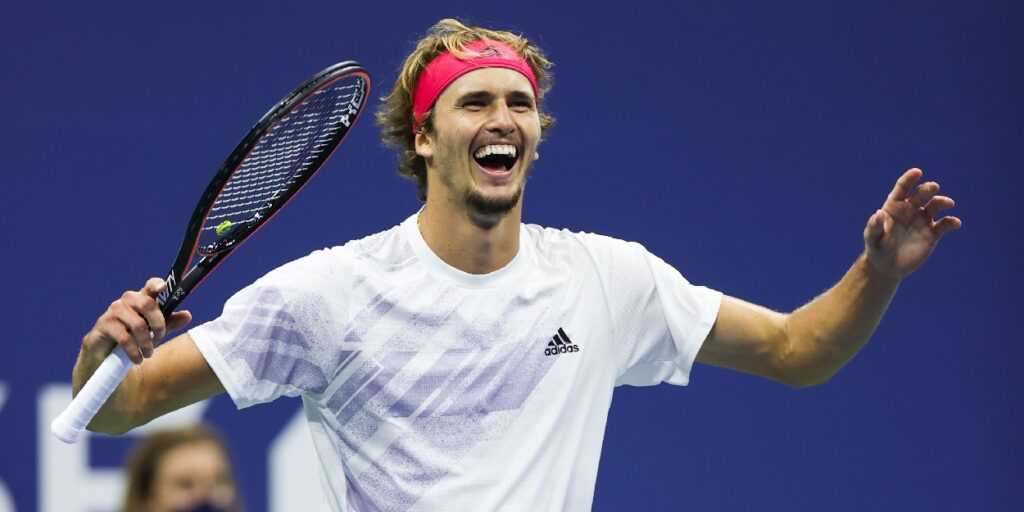 Much like with the women's draw, there is one player who appears to have had a far easier path to the final than the other, and in this case, it is Zverev. The highest seed he has had to face is the 20th (Carreno Busta) but, of course, he has no control over the draw and can only beat the player on the other side of the net. It is worth remembering too that last year, the highest seed Rafael Nadal faced en route to the final was also the 20th (Diego Schwartzman) and no one questioned his credentials.
However, in spite of facing lower ranked opposition, Zverev has only managed one straight sets victory in six matches and he has quite often been slow out of the blocks. In three of his matches he has lost the opener and then on two of the occasions when he did when the first set, it was tight (7-6 and 7-5), and he went on to lose a tight second set. Only in the Davidovich Fokina match did the German have a comfortable ride. Against Thiem, a slow start is likely to be fatal.
***
Thiem's route to the US Open final:
R128: d. Juame Antoni Munar Clar, 7-6(6) 6-3 ret.
R64: d. Sumit Nagal, 6-3 6-3 6-2
R32: d. Marin Cilic (31), 6-2 6-2 3-6 6-3
R16: d. Felix Auger-Aliassime (15), 7-6(4) 6-1 6-1
QF: d. Alex de Minaur (21), 6-1 6-2 6-4
SF: d. Daniil Medvedev (3), 6-2 7-6(7) 7-6(5)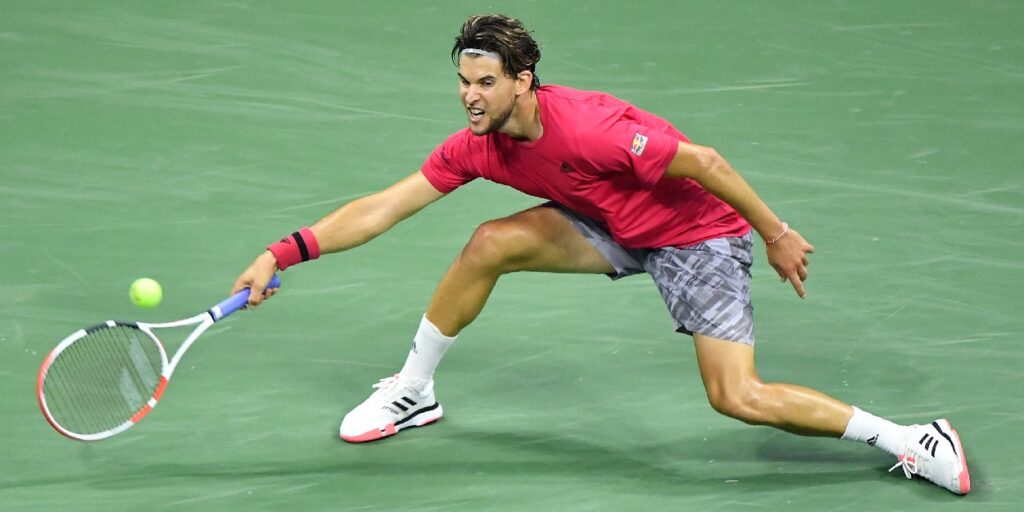 Thiem has certainly had the more glamorous run to the final. He has beaten the 2014 US Open champion, Marin Cilic, as well as two up-and-comers in the form of Felix Auger-Aliassima and Alex de Minaur, and did so all with relative ease. Then came a blockbuster semi-final against Daniil Medvedev, in a match that many tipped the Russian to win. Medvedev was last year's runner-up and had not dropped a set at this year's tournament heading into the match, but Thiem played expertly to neutralise his opponent's attack and come through a worthy winner.
The Austrian second seed has only dropped one set (against Cilic) and he has shown his mental strength in key moments by winning all four of the tie-breaks he has played. He appeared to pick up a foot injury during his semi-final but reports since have suggested that he will be fully recovered in time for the final; his fourth at Grand Slam level but his first as the higher ranked player.
***
Zverev and Thiem's head-to-head record is 7-2 to Thiem. That seven includes their past three meetings, and perhaps most notably, their semi-final match at this year's Australian Open. On that day, it was Zverev with the quick start but Thiem fought back to win 3-6 6-4 7-6(3) 7-6(4). Zverev's last win in the H2H came in the Madrid final back in 2018 and his only hardcourt victory was four years ago in Beijing.
It is easy to think that Thiem is the clear winner heading into this final but there is one key area in which Zverev has a significant edge. That is his performance in 'big' finals.
Thiem has 16 career titles but ten of those are at 250 level, five at 500, and just the one Masters 1000 (Indian Wells 2019). In 'big' finals (Grand Slams, Masters 1000, ATP Finals) he is a disappointing 1-6.
Zverev, meanwhile, has fewer titles, having won 11, but three of those are Masters 1000 titles and he also won the ATP Finals in 2018. Over a third of his titles have come in 'big' events and they have all been against top tier opposition: Federer, Djokovic (x2) and… Thiem. Zverev is 4-3 in 'big' finals.
In his post-match interview after beating Medvedev, Thiem said, "It is all or nothing. If I win I have my first Slam. If not, I have to call Andy Murray and ask how it is with 0-4." Clearly, he is aware that his record on these big occasions is not to be envied, and whilst he is joking about it now, the doubts could easily start creeping in for real by Sunday.
Prediction: Thiem in 4
The US Open men's singles final will take place on Sunday 13th September at 16:00 local time (21:00 BST)