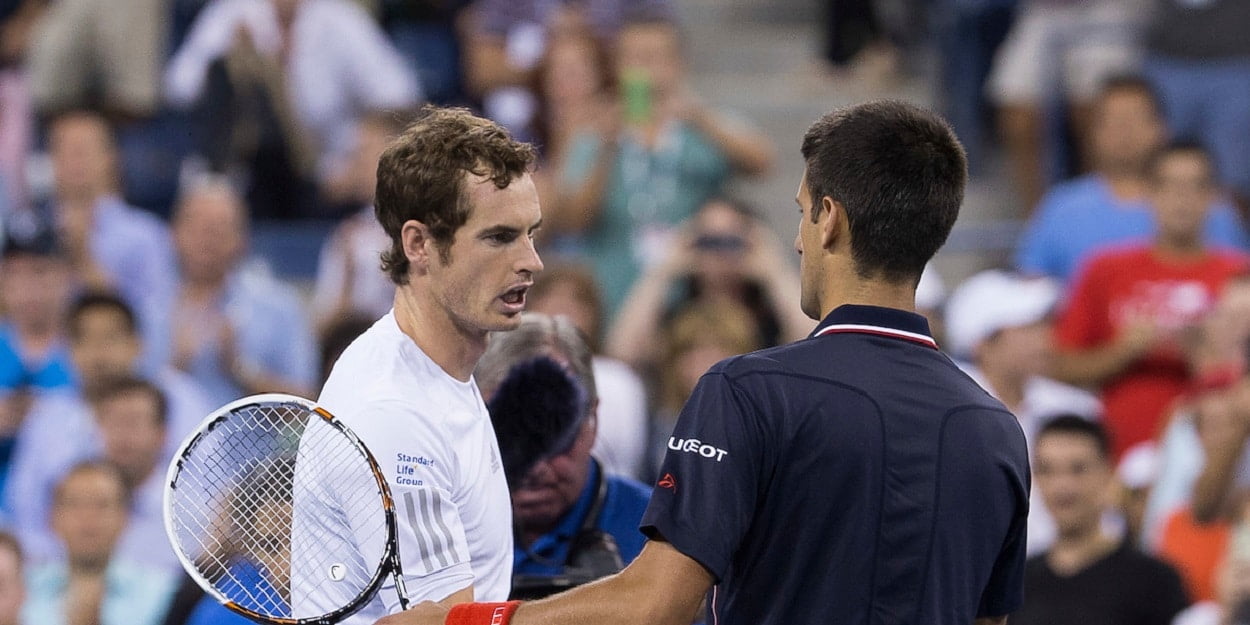 US Open Livestream Preview: Murray v Djokovic, 2012 final
In lieu of any live tennis to watch at the moment, the US Open have begun sharing classic, full-length matches on their YouTube channel. This Saturday at 6pm (BST) they are premiering the epic 2012 final between Andy Murray and Novak Djokovic. Here we take a look at the build up to that match and see exactly what was at stake.
Heading into the final, Djokovic was the defending US Open champion and a five-time Grand Slam champion overall.  Murray, meanwhile, had played in four title matches and lost them all; a record matched only by his then coach, Ivan Lendl. Murray's most recent finals loss had been at that year's Wimbledon, where he fell in four sets after winning the opener against Roger Federer. Refusing to let that gut-punch get him down, Murray gained some revenge by reversing that result on the very same court just a few weeks later by winning gold at the London Olympics, where he also overcame Djokovic in the semi-finals.
**Sorry to interrupt but we wanted to tell you that the latest 164 page print issue of tennishead magazine is now FREE for everyone to order (It normally costs $25/£12). And we'll deliver to your home wherever you are in the world. Or you can order a copy for yourself and a free copy for a friend.**
Following his triumph at Wimbledon, Federer was the top seed at Flushing Meadows but he fell in a surprising quarter-final loss to Tomas Berdych. Nadal was absent with a knee injury and so this marked the first time since the 2004 French Open that neither of the pair were present at the semi-final stage of a Grand Slam tournament. Instead, Murray and Djokovic defeated Berdych and Ferrer respectively, and both did so in four sets after losing the opener. Their paths to that stage, however, were quite different. Djokovic raced through the opening rounds, losing an average of just five games in each of his first four matches. Murray, on the other hand, had played in tighter matches, but he had brought out his best in clutch moments, winning all five of the tie-breaks he played en route to the final.
The head-to-head prior to the final was 8-6 in Djokovic's favour, but Murray had won their most recent encounter in straight sets at the Olympics. Could Novak Djokovic win his 6th Grand Slam title and become the first man to defend the US Open crown since Federer back in 2008 (who did so by also beating Murray) or could Andy Murray break his unenviable streak of four Grand Slam final defeats and become Great Britain's first Grand Slam men's singles champion since Fred Perry in 1936?
Watch below from 6pm on Saturday 4th April to relive how it all panned out.