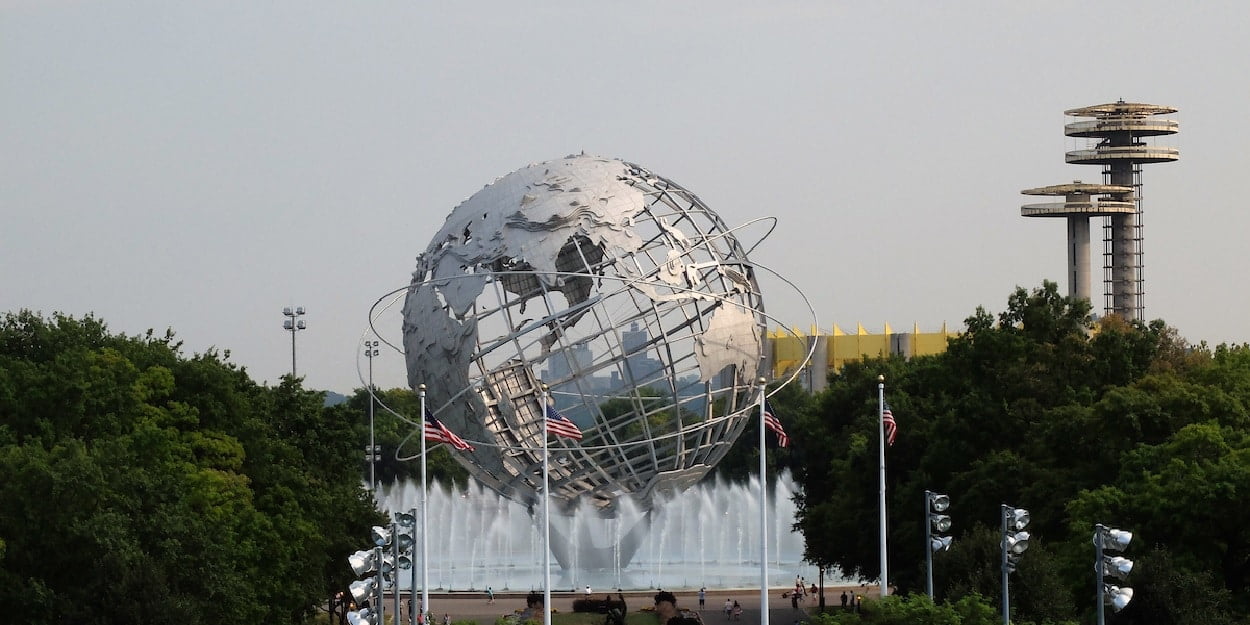 US Open Livestream Preview: Agassi v Sampras, 2002 final
Last month the USTA announced that this year's US Open would indeed go ahead as scheduled. However, there is still a barren grass court season to pass through before then and so the Open are continuing to share some classic matches from their archives on their Facebook page and YouTube channels until August rolls around. This Saturday, Pete Sampras and Andre Agassi take centre stage in one of the all-time great US Open finals from 2002. Here we take a look at the build up to that match and see exactly what was at stake. A link to the stream, which will go live Saturday at 9pm (BST), will be at the bottom of the page.
In 2001, Pete Sampras did not win a singles title. This was the first time he had failed to do so in 12 years. He had managed t reach the US Open final but the veteran was beaten in convincing fashion by tennis' bright new prospect, Lleyton Hewitt, 7-6(4) 6-1 6-1. Sampras had also reached the final in 2000 but on that occasion was beaten by another young talent, Marat Safin, and again in straight sets. In fact, Pistol Pete had not won the US Open since 1996.
Heading into 2002, the 30-year-old Sampras was ranked world no. 10 (his lowest ranking in over a decade) and was struggling for form. As the season progressed, things did not improve and the American reached only one final all season prior to New York; at the US Clay Court Champions, of all places, where he finished runner up to Andy Roddick, of all people. At Wimbledon, the former seven-time champion succumbed to a shocking second round loss to George Bastl, fully cementing the idea that the glory days of the then all-time record holder for men's Grand Slam singles titles were fading quickly into the past.
Andre Agassi, meanwhile, in spite of being a year older than his storied countryman, was in a fine run of form. In 2001 he had won the Australian Open and two Masters Series titles, including Indian Wells where he beat Sampras in the final. He began 2002 with an ankle injury, forcing him to pull out of defending his title in Melbourne, but he soon recovered well enough to reach the final in San Jose before winning four titles, including Miami (d. Federer) and Rome. By the time the US Open rolled around, Agassi had performed well enough to be the 6th seed, whilst Sampras, who had not won a title in over two years (Wimbledon '00) was a lowly, by his standards, 17th.
Agassi, continuing his good form from earlier in the season, began his US Open campaign with comfortable wins over Ginepri, Gimelstob, Delgado and Gambill. He won each of the four matches in straights and never lost more than three games in a set. In the quarter-finals he defeated Roger Federer's conqueror, Max Mirnyi, in four sets before coming up against the top seed and defending champion, Lleyton Hewitt, in the semis. He dispatched Hewitt in four to claim his place in the final and send out a message that he was the man to beat.
In the bottom half of the draw, Sampras began with straight sets wins against Portas and Pless before coming up against former finalist Greg Rusedski in the third round. It was a hard-fought encounter between two heavy hitters but Sampras found his best at the crucial moments and edged out the win 7-6(4) 4-6 7-6(3) 3-6 6-4. Rusedski was among those who thought that Sampras would struggle to recover physically in time for his next match, against 3rd seed Tommy Haas, but the determined American proved his detractors wrong and came through in four tight sets. In the quarter-finals things did not look to be getting any easier as Andy Roddick was the next obstacle to overcome, but Sampras avenged his Clay Court Championships loss in style as he dispatched the man who would go on to win the tournament the very next year, 6-3 6-2 6-4.
According to the seedings, Sampras should have faced the man who beat him in the 2000 final, Marat Safin, in the semi-finals but the second seeded Russian had fallen in a surprising second round loss to Gustavo Kuerten. The other highest seed from that section, no. 7 Juan-Carlos Ferrero, had also been the victim of an early dismissal and so Sampras was gifted a favourable match-up against Sjeng Schalken, which he took advantage of with another straight sets win.
Whilst Sampras was a four-time US Open champion and had reached the final for the past two years, his run in 2002 was still unexpected. His form had dropped significantly from when he was a dominant world number one and there were a number of talented young players beginning to make their mark on the tour such as Hewitt, Safin, Roddick and Federer, all of whom had posted wins over Sampras over the past couple of years.
But the veteran had found a second wind on home soil, and fittingly his opponent in the final was another elder statesman, another American, and his great rival, Andre Agassi. They had played each other in what was a first US Open final for them both, all the way back in 1990, which Sampras had won. They played again in the 1995 showpiece with the same result but this time Agassi was the in-form man. His season had been by far the stronger of the two and he had just beaten the tournament favourite, Hewitt, in the previous round. Surely he could now put some of those past demons behind him and claim a victory over his countryman on the grandest stage in US tennis?
On the other hand, their head-to-head still stood at 19-14 in Sampras' favour and the 13-time Grand Slam champion had won their last two meetings: in the semi-finals of that year's Clay court Championships and perhaps more notably, in the quarter-finals of the previous year's US Open. Sampras went into the final looking for a 5th US Open title (3rd v. Agassi) and a record extending 14th Grand Slam title overall. Fans did not know it at the time, but this would be Pete's last ever tour match. Would he go out with a bang, or with a third consecutive runner-up finish? Well all know the answer, but join us from 21:00 (BST) on Saturday 4th to relive one of the most electrifyingly emotional night's that Flushing Meadows has ever hosted.