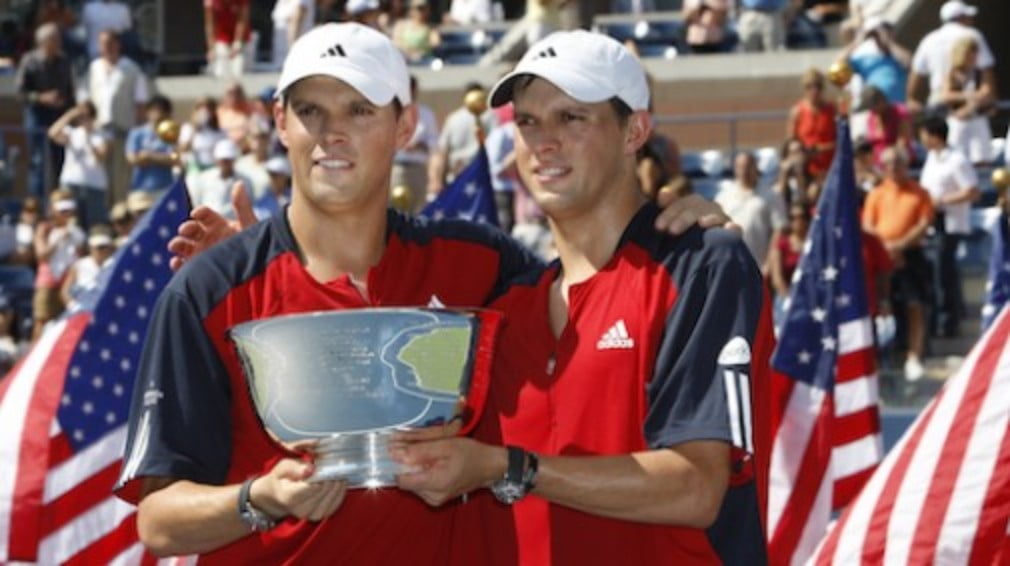 Twin titles for Bryan Brothers
Originally published on 26/02/10 11:12
Bob and Mike Bryan are the US Open men's doubles champions for a second time after winning a dramatic second-set tiebreak to seal the title.
The No.2 seeded Americans beat Lukas Dlouhy and mixed doubles champion Leander Paes 7-6(5) 7-6(10) to claim their sixth Grand Slam title.
"Lukas is an unbelievable player, he is going to win Grand Slams" – Mike Bryan
The 30-year-old brothers clawed back an early break in the opening set to snatch it in a tiebreak. And after again trading breaks in the second set the Bryans settled the match in a 22-point breaker.
The Bryan brothers have also triumphed at Wimbledon, Roland Garros and the Australian Open twice, and this latest victory will restore them to the world's No.1 doubles pair.
"This is unreal – words can't describe it," said Bob. "This feels as good as any win we have ever won. We love playing in New York."
Mike Bryan admitted that "just a few points" separated the two pairs. "I have a lot of respect for Leander, Leander is a legend. And Lukas is an unbelievable player, he is going to win Grand Slams coming up."