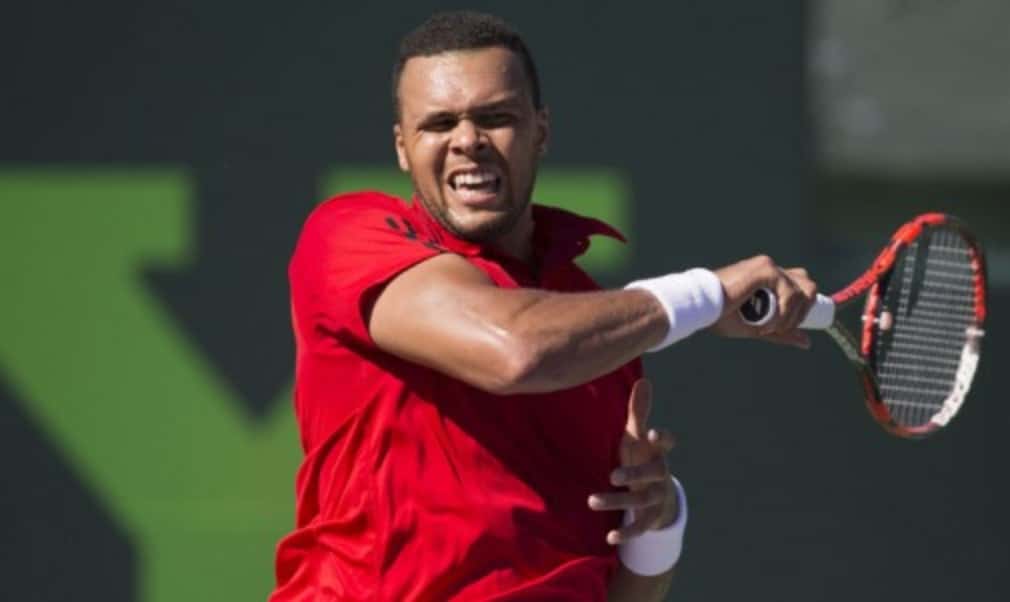 Tsonga stuns rusty Djokovic in Toronto
Originally published on 07/08/14
You wait three days for an upset, then two come along at once. The opening rounds of the Rogers Cup in Toronto have had nothing to match Eugenie Bouchard's blowout in Montreal – until Thursday, that is, when world No.1 Novak Djokovic hastily followed No.3 seed Stan Wawrinka to the exit.
Djokovic, tentative and terribly rusty, was summarily dispatched by Jo-Wilfried Tsonga 6-2 6-2, ending the Frenchman's 11-match losing streak against the Serb. Tsonga deserves credit for exploiting his opponent's fallibilities over the course of the 63-minute contest, but all eyes were trained on the tortuous sight of Djokovic struggling to find any sort of rhythm on court.
"The confidence is the hardest thing to get but easiest thing to lose," Djokovic said. "Matches like this can really play with your mind, but in the end of the day it's not the first match and last match that I lost in my career.
"From the beginning till the end, the only game that I felt great was the first game – so I'll try to memorise that for the next days," he joked. It lightened the mood, but not by much.
Djokovic hadn't dropped a set against Tsonga in their last seven contests, including straight-sets victories at Roland Garros and Wimbledon this year, but the warning signs that all was not well with his game appeared during the world No.1's three-set sneak over Gael Monfils in the previous round. Tsonga proved far better at punishing the looping balls landing midcourt and exploiting a backhand that was horribly out of sorts; Djokovic produced just one winner from the wing, and 10 unforced errors.
"I can't talk about his game or how he felt, but me, I felt good," Tsonga said. "When you play against him you know it's going to be difficult. Even if the score today seemed easy, it's never easy against him.
"It's not every day you get the rewards of what you're doing every day during the year – you leave your family, practice every day hard, suffer a lot on the court. And when you win a match like this, you know, you just feel good."
As Tsonga powered towards his third victory against a world No.1 – he beat Rafael Nadal at Queen's in 2011 and Roger Federer in Montreal in 2009 – Richard Gasquet, his doubles partner, announced his withdrawal from the tournament with an abdominal injury, handing Andy Murray a walkover and a showdown with Tsonga in the last eight.
The winner will face either Grigor Dimitrov, who came through a three-set grind with Tommy Robredo 7-5 5-7 6-4, or unseeded South African Kevin Anderson for a place in the final. Anderson provided the day's first upset with a 7-6(8) 7-5 win over No.3 seed Stanislas Wawrinka, his second victory over the Australian Open champion in 2014.
"Going in I think that maybe settled my nerves a bit," admitted Anderson, a quarter-finalist in Washington last week. "It was very important winning that first set today – it was a little gusty, so it was tough from the baseline. He hits the ball so well through the court that staying with him from the back was not easy, but I always felt I was in the match from the beginning."
David Ferrer looked set to join Djokovic and Wawrinka, but the No.5 seed rallied against Ivan Dodig to battle through 1-6 6-3 6-3 despite a shaky performance.