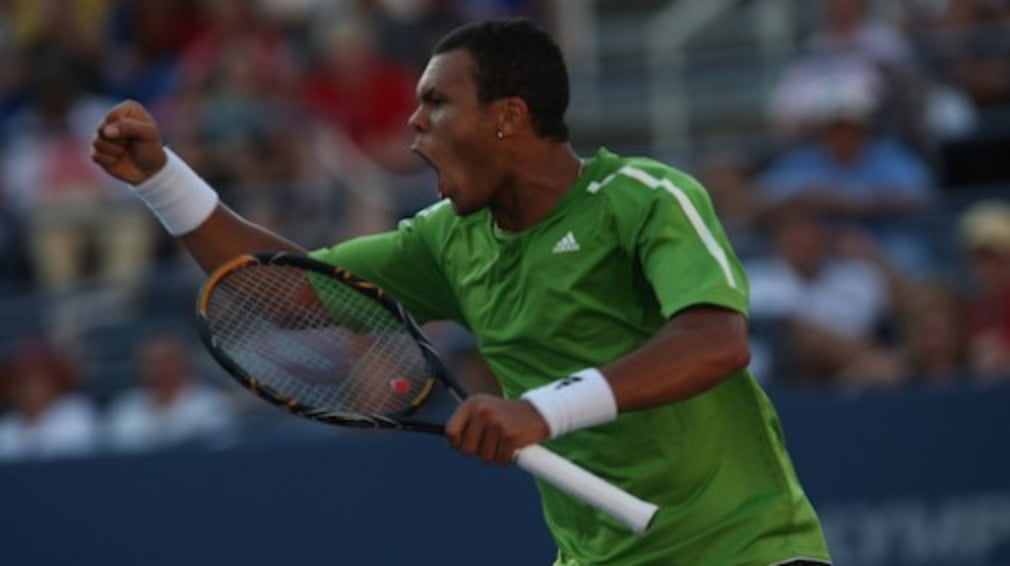 Tsonga claims maiden title in Bangkok
Originally published on 26/02/10 11:15
Jo-Wilfried Tsonga won his first tour title with a 7-6(4) 6-4 victory against Novak Djokovic in the Thailand Open final in Bangkok.
The match was a repeat of January's Australian Open final, but while Tsonga reversed the result from Melbourne, he said that his loss to Djokovic in the Australian Open final had not provided extra motivation.
"It's a dream come true"
"I didn't even think about the revenge," he said, although the result was all the more impressive in only his second tournament since undergoing knee surgery in May.
"It's very special to win my first tournament. I wanted this since I was young. It's a dream come true."
The Frenchman's victory denied Djokovic a fourth title in 2008 as his chances of overhauling Roger Federer in the world rankings get ever slimmer.
The tournament's No.2 seed, Tsonga endured an early barrage of Djokovic forehands. But the world No.3 had little answer to the Frenchman's combination of powerful serves and inch-perfect drop shots.
Tsonga, the world No.20, saved two break points in the final game, falling to his knees as Djokovic put a return long on match point.
"I'd like to congratulate Tsonga for his first title," Djokovic said afterwards. "I hope to see more great things from him in the future."
Meanwhile, in the Korea Open, top seed Maria Kirilenko recovered from a set down to beat Sam Stosur 2-6 6-1 6-4 in the final in Seoul.
Stosur made a string of unforced errors in the second set, and quickly found herself down 4-0 in the third, as Kirilenko raced to her third WTA title of the year.
"I feel good, but I felt tired. It was unbelievable how many mistakes I did," Kirilenko, who lost to Venus Williams in last year's final, said. "She started to play very good and she served so good, and for me it was difficult to return her serve."