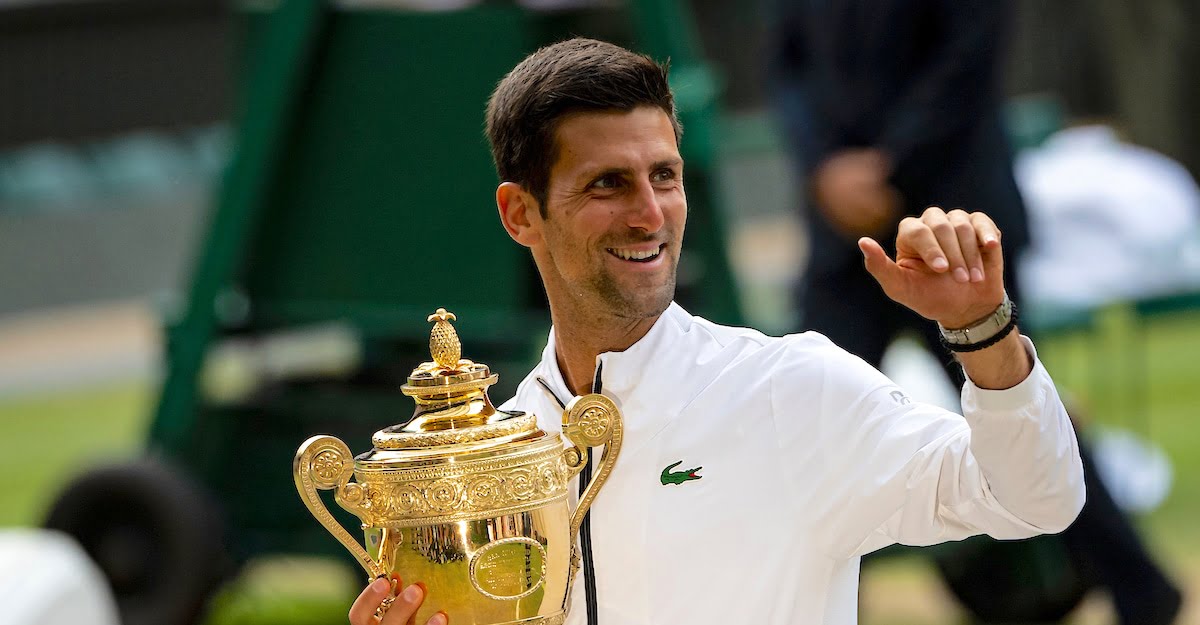 Top 20 Wimbledon Classics Since 2000: Novak Djokovic vs Roger Federer, final, 2019
The All England Club has witnessed some tremendous battles during the Wimbledon fortnight, and with the dawn of a new decade, now seems like a good time to cast our gaze back over those familiar manicured lawns and review the best encounters in recent memory.
Here tennishead contributor Ronnie McCluskey helps to relive a classic men's Wimbledon match from the 21st century.
Novak Djokovic vs Roger Federer, final, 2019
On the ten-year anniversary of Federer's show-stopping five-set win over Roddick, it was only right that he be involved in another match for the ages – only this time he was the one to suffer heartbreaking defeat. The longest Wimbledon final in history had just about everything: outrageous shotmaking from both, electrifying baseline rallies in which lost-cause balls were somehow elastically retrieved and returned with interest, perplexing unforced errors, you-think-it's-all-over moments and the ultimate cliffhanger fifth set.
Eight-time champion Federer was in the mood to dictate as he sought revenge for agonising five-set losses to Djokovic in '14 and '15. Losing an edgy first set on a tie break was not to plan, though it was hardly a shock when Djokovic's form dipped, Federer claiming the second in just 25 minutes. The ageing grandmaster of grass was now on a roll, unleashing zipping forehands, vintage backhands and pinpoint serves, a potent combination that elicited some breathtaking defensive play from the reigning champion as a tie break loomed. Again Djokovic produced his best when it mattered, viciously pummelling both wings and drawing crucial errors from the veteran to stay in front. Predictably Federer then elevated his game, stepping inside the court on backhand returns and racing to a 5-2 lead, before eventually winning the fourth 6-4.
The decider – the first to abide by the 'classic tie break at 12-12' rule – would extend beyond two hours, as both pushed themselves into another realm. First Djokovic broke with a gorgeous backhand passing shot to go 4-2, only for Federer to immediately recover. The Swiss nabbed the next break too, nosing ahead 8-7 after hitting a masterful forehand passing shot. Now his fingertips brushed the gold trophy as consecutive aces brought up two Championship points at 40-15. The maestro shanked the first, then watched as a cross-court forehand sizzled past him on the second. Championship point would not come again, but two more break points would – on Djokovic's serve at 11-11. Instead of gaining another chance to serve out, Federer watched Djokovic strengthen as the Serb soon raced to victory in the 12-12 tie break after almost five hours of play. A case of "what might have been" for Wimbledon's most enduring champion and a reconfirmation of the guile and guts of Novak Djokovic.
Let's hope Wimbledon can continue to live up to the same standards.
Watch their Wimbledon 2019 final again: