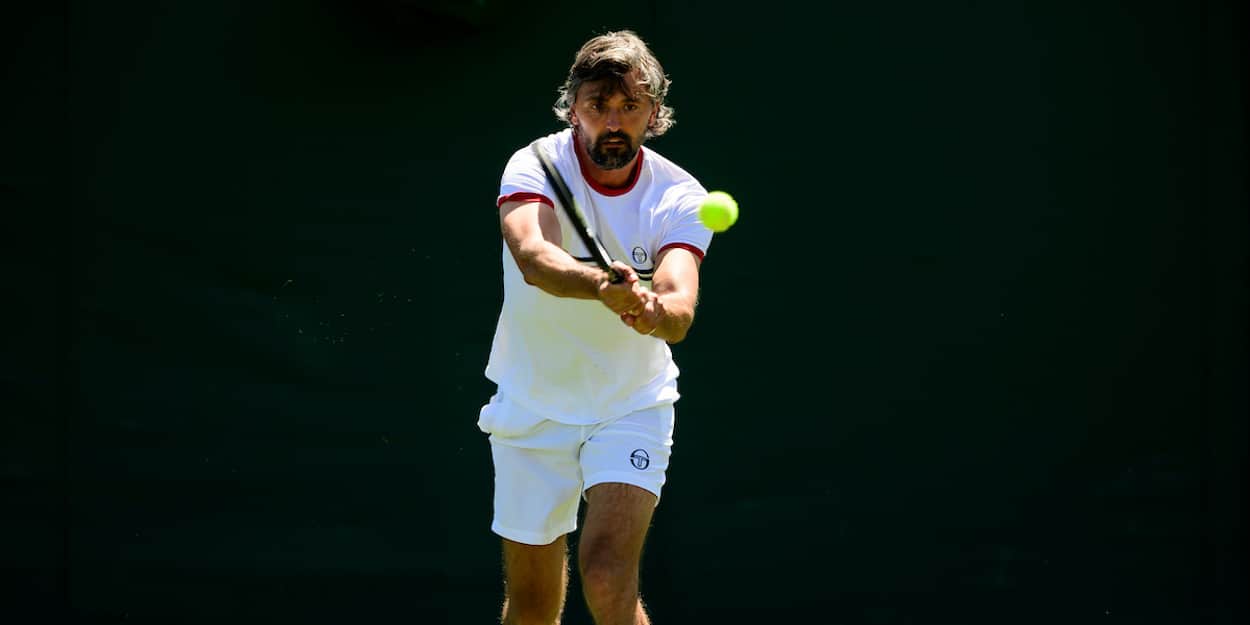 Top 20 Wimbledon Classics Since 2000: Ivanisevic v Henman, semifinal, 2001
The All England Club has witnessed some tremendous battles during the Wimbledon fortnight, and with the dawn of a new decade, now seems like a good time to cast our gaze back over those familiar manicured lawns and review the best encounters in recent memory.
Here tennishead contributor Ronnie McCluskey helps to relive a classic Wimbledon men's match from the 21st century.
Ivanisevic vs Henman, semifinal, 2001
2001 was 'Tiger' Tim's best shot at winning Wimbledon. Not only was the 26-year-old playing excellent tennis, dispatching Roger Federer en route to a third semi in four years, but the draw had opened up nicely, with the top two seeds (Sampras and Agassi) failing to make the final. His opponent in the last four was Goran Ivanisevic, a wildcard in the tennis wilderness.
A riveting, rain-interrupted match that played out over three days, it matched Rafter-Agassi for drama, with Ivanisevic edging an absorbing opener 7-5 before Henman secured the second-set tie break with a fist pump-inducing overhead. Then came the third, wherein the Brit played by far the best tennis of his career. You don't bagel a huge server like Ivanisevic – and on a fast court no less – unless you're feeling superhuman and seeing the ball like a football. A manic energy was coursing through Henman's veins as he took the lead, losing just four points in a sub-15 minute set. Alas the rain arrived soon after, with Henman up 2-1 in the fourth: and this disruption to his momentum proved costly.
It might be unkind to say Henman botched it, but the confidence he'd displayed on Friday evaporated as Goran fought his way back from the brink a day later. The Brit maintained a high level, even leading 3-1 in the fourth-set breaker, but his grasp on the set – and the match – loosened as the cool-headed Croat levelled up.
To heighten the tension further, play was suspended once more with Ivanisevic leading 3-2 in the fifth, and when he returned on the Sunday lunchtime his titanic serving – and a great return game when leading 4-3 – ensured a momentous 7-5, 6-7, 0-6, 7-6, 6-3 victory. A true moment in time.