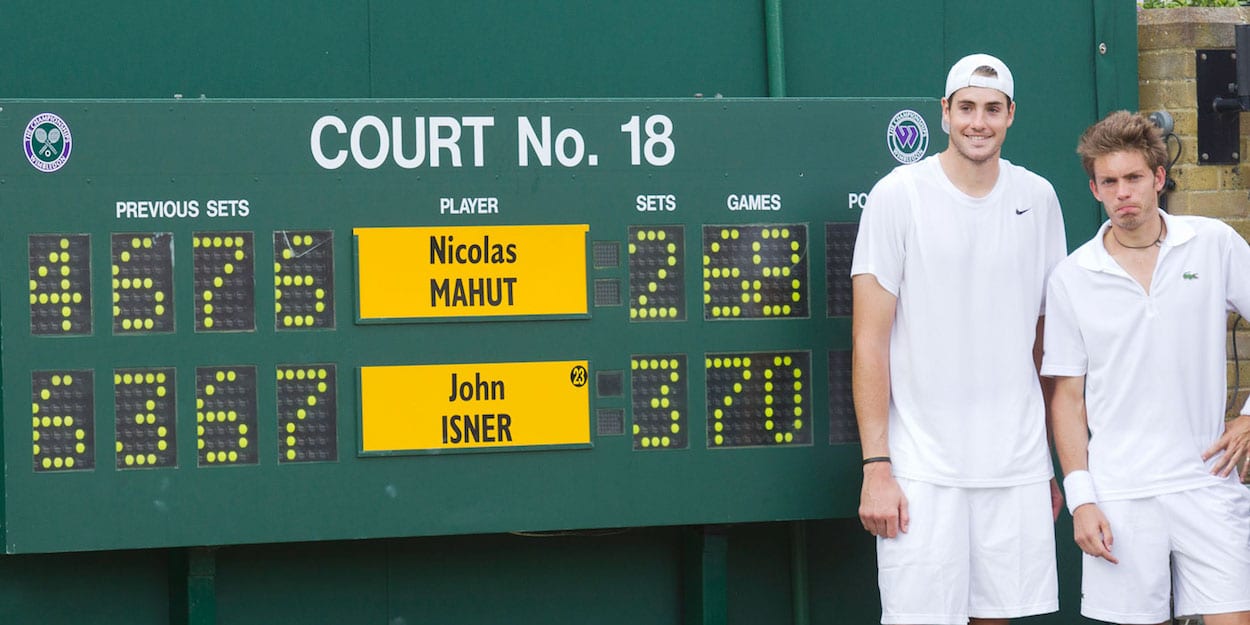 Top 20 Wimbledon Classics Since 2000: Isner vs Mahut, first round, 2010
The All England Club has witnessed some tremendous battles during the Wimbledon fortnight, and with the dawn of a new decade, now seems like a good time to cast our gaze back over those familiar manicured lawns and review the best encounters in recent memory.
Here tennishead contributor Ronnie McCluskey helps to relive a classic men's Wimbledon match from the 21st century.
John Isner vs Nicolas Mahut, first round, 2010
What happens when two players serve bullets at each other continuously, each the equal of the other, each refusing to slip up? We found out in the first round of Wimbledon 2010, when John Isner faced Nicolas Mahut. Few could have predicted just what an attritional match was in store, as a gonzo three-day marathon unfolded on Court 18.
The earth was scorched with 216 aces in this unfathomably long match, a record 113 of them coming from beanpole Isner's rocket racquet. It's a record that may never be beaten, and there are quite a few to mention: at 11 hours and 5 minutes, it's the longest tennis match in history; it featured the longest set (8 hours, 11 minutes), the most number of games in both a set (138) and a match (183), and the most points won by a single player (503, Mahut).
It was a prolonged shoot-out, but after each secured breaks to get a set on the board, there were few signs it would enter the pantheon of classics, with back-to-back tie breaks followed by an utterly surreal decider. A decider in which Isner failed to convert multiple match points at different junctures – one at 10-9 (saved with an ace), two at 33-32 (saved with a volley and unreturnable serve) and another at 59-58 (saved with Mahut's 95th ace). Isner's hangdog demeanour suggested he might fall to his knees and cry, but instead he channelled Beckett – "I can't go on, I'll go on" – as the deadlock continued.
With the match level at 68-68, the Frenchman managed to get to 0-30 on Isner's serve – only for the gutsy American to bite down and hold. Suddenly doubt entered Mahut's mind and Isner pounced, firing a two-handed backhand down the line as Mahut waited at the net, the American letting out a scream of ecstasy before the ball hit the backboard. 6-4, 3-6, 6-7, 7-6, 70-68 – extraordinary.
Watch the match again: