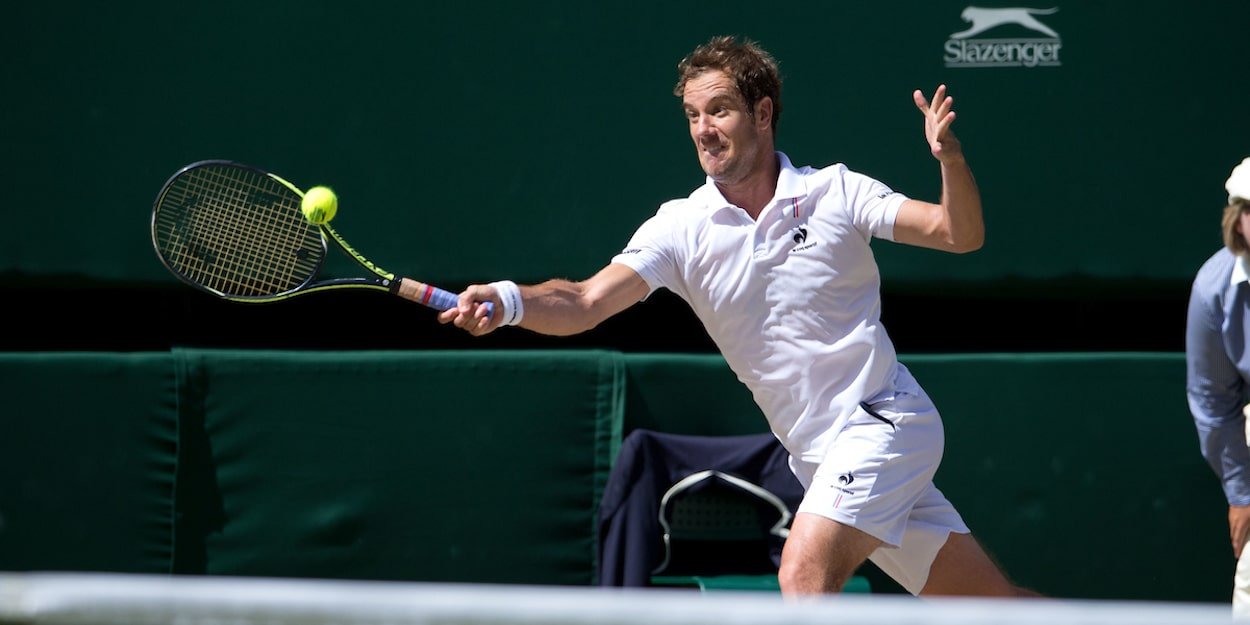 Top 20 Wimbledon Classics Since 2000: Gasquet vs Roddick, 2007
The All England Club has witnessed some tremendous battles during the Wimbledon fortnight, and with the dawn of a new decade, now seems like a good time to cast our gaze back over those familiar manicured lawns and review the best encounters in recent memory.
Here tennishead contributor Ronnie McCluskey helps to relive a classic men's Wimbledon match from the 21st century.
Gasquet vs Roddick, quarterfinal, 2007
Two Wimbledon finals in three years doubtless convinced Andy Roddick he'd vanquish French hotshot Richard Gasquet – but it wasn't to be. Instead of a routine victory and semifinal rendezvous with Roger Federer, the big-serving American found himself in a heartstopping battle with a prodigious youngster who was in no mood to respect the grass-court form book.
Early on things went to plan for Roddick as he secured two quick breaks, and though Gasquet retrieved one, it was the American who claimed the opening set – and then the second by the same margin, 6-4. However, the scoreline does not tell the story of the pleasing clash of styles that was playing out on Court No1, Gasquet's flamboyant shotmaking and natural ease against Roddick's booming serve and grunting ground strokes.
It looked all over when Roddick seized another break early in the third, but as his serve began to unravel in game eight Gasquet smelled blood, eventually dominating the breaker as he found his rhythm. The fourth also went the way of a tie break, with Gasquet again playing with supreme authority, blitzing Roddick with fluid forehands and backhands to take it 7-3. Into the fifth and Roddick – surely perplexed by the tide he found himself fighting against – did everything possible to regain control. By the end, Gasquet simply could not miss: he hit an unfathomable 93 winners and even surpassed Roddick's ace count en route to recording one of Wimbledon's greatest ever fightbacks, 4-6, 4-6, 7-6, 7-6, 8-6.