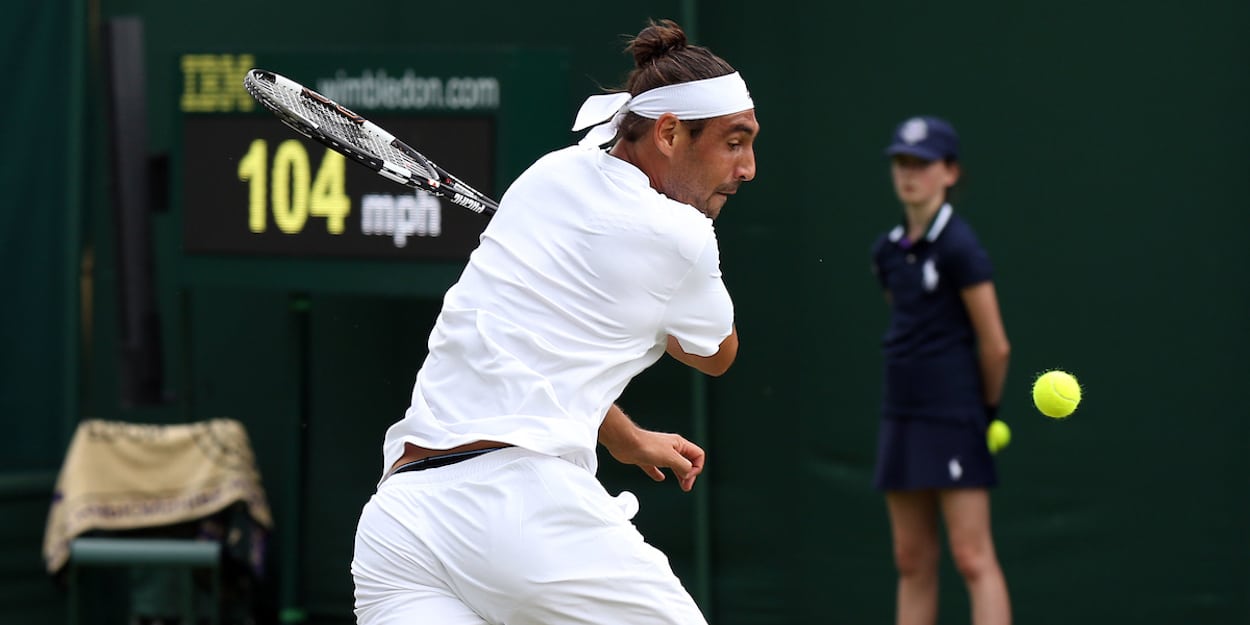 Top 20 Wimbledon Classics Since 2000: Djokovic vs Baghdatis, 2007
The All England Club has witnessed some tremendous battles during the Wimbledon fortnight, and with the dawn of a new decade, now seems like a good time to cast our gaze back over those familiar manicured lawns and review the best encounters in recent memory.
Here tennishead contributor Ronnie McCluskey helps to relive a classic men's Wimbledon match from the 21st century.
Novak Djokovic vs Marcos Baghdatis, quarterfinal, 2007
Tenacity was the order of the day when metronomic baseliners Novak Djokovic and Marcos Baghdatis met at Wimbledon in 2007. A five-hour doozy between two of the tour's brightest talents, it was also an early indication of the strength of character that would become the Serb's trademark.
Baghdatis, who had fallen to Rafael Nadal in the semifinals a year earlier, gave the No. 4 seed all he could handle in the Court One thriller, no doubt buoyed by a small contingent of fanatical Cypriots in the crowd. Playing freely from the back of the court, the flamboyant 22-year-old was nonetheless edged out in consecutive tie breaks, as Djokovic found the right shots when it mattered most.
Losing the second-set breaker 11-9 must've been a tough pill to swallow for Baghdatis, particularly given how well he was playing; but he was the picture of obstinance in the third, storming back from 3-0 down to bring up another tie break, which he duly won 7-3. Djokovic then secured a break of serve in the fourth, but after snatching it back, Baghdatis – periodically beating his chest with his fist – secured his own to win 6-4.
Would Djokovic buckle under the pressure having scuppered a two-set advantage? Not on your life. The fifth was fiercely attritional as both men, running on fumes, attempted to shorten the points while maintaining the same high standard that had defined the match. In the end, it was Djokovic who secured the decisive break at 5-5, capitalising on a string of Baghdatis errors before confidently serving out, winning 12 of the last 13 points to triumph 7-6, 7-6, 6-7, 4-6, 7-5. So exhausting were his exertions that he had to retire midway through his subsequent semi with Nadal. But this encounter added to his legend.