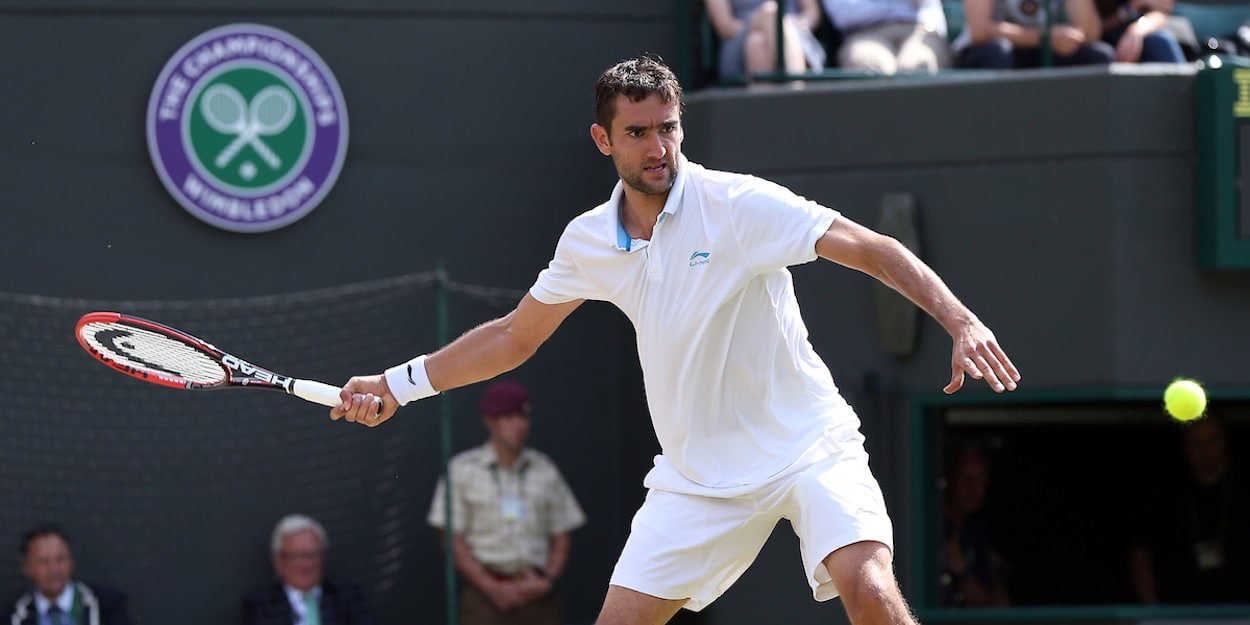 Top 20 Wimbledon Classics Since 2000: Cilic vs Querrey, third round, 2012
The All England Club has witnessed some tremendous battles during the Wimbledon fortnight, and with the dawn of a new decade, now seems like a good time to cast our gaze back over those familiar manicured lawns and review the best encounters in recent memory.
Here tennishead contributor Ronnie McCluskey helps to relive a classic men's Wimbledon match from the 21st century.
Marin Cilic vs Sam Querrey, third round, 2012
A forgotten classic from Wimbledon 2012, this third round joust entered the record books as the second-longest match in Wimbledon history – and the longest played in one day.
Although both fine players on their day, general expectations cannot have been sky-high for a match between 18th seed Cilic and world no. 64 Querrey. After all, Cilic had beaten the American comfortably at Queen's a few weeks before, and Querrey had only ever won one match at Wimbledon in three visits. Tennis fanatics would've earmarked the collision all the same, though: three years earlier, in the second round, the Croat had prevailed 4-6, 7-6, 6-3, 6-7, 6-4 following an absorbing contest. This one would be even better.
Both started brightly, with the big-serving Querrey securing a break for 5-4, only to be immediately pegged back. After edging a tight tie break 8-6, Cilic wrapped up the second 6-4 and Querrey's poor Wimbledon record seemed set to continue. Thankfully for the spectators, he had other ideas, serving resolutely and digging deep to dominate the third-set breaker. The fourth went the same way, with Querrey again producing the goods under intense pressure. Like Isner-Mahut, the gladiators would repeatedly hold serve under mounting fifth-set duress, each waiting for the other to falter.
The 18th seed had the first chance, serving for victory at 6-5 – but Querrey somehow responded, before the "You serve, I'll serve" rhythm resumed. As if there hadn't been sufficient evidence of Querrey's character, he saved another pair of break points with the match locked at 14-14. With the light fading though, Querrey's extinguished, a 29-stroke rally at 30-30 in the final game pushing both to their physical limits. Following five hours and 31 minutes of punishing tennis, including a fifth set that exceeded two hours and featured 85 winners, the Queen's Club champion emerged as a genuine Wimbledon contender with a 7-6, 6-4, 6-7, 6-7, 17-15 victory.