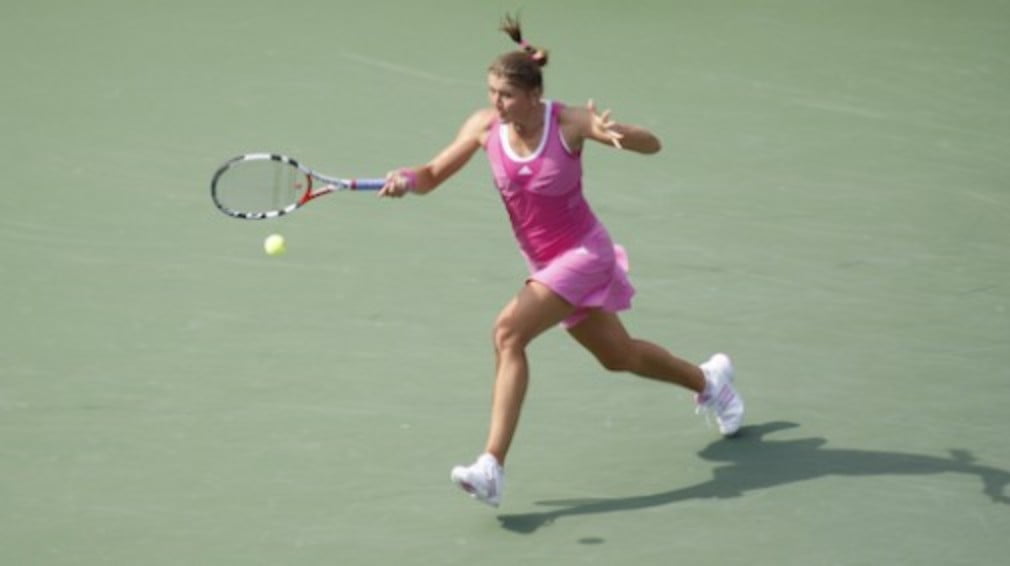 Tokyo title sends Safina to No.3
Originally published on 26/02/10 11:14
Dinara Safina overpowered Russian compatriot Svetlana Kuznetsova to win the Pan Pacific Open in straight sets for her fourth WTA title of the season.
No.4 seed Safina coasted to a 6-1 6-3 win over compatriot Kuznetsova in one hour and 20 minutes at the Ariake Colosseum.
"I've played the best tennis this week I've ever played" – Safina
"I've played the best tennis this week I've ever played," said Safina, who will move up to No.3 in the world rankings. "It's always nice to move up in the rankings and hopefully I can keep improving."
The Russian has also won this year in Los Angeles, Montreal and Berlin, reached seven finals in her last nine events, and is now tied with current No.1 Serena Williams for the most titles in 2008.
"My coach told me to stick to my game and it has worked," said Safina. "It has all been coming together."
Marat's little sis also reached the final at Roland Garros and won the silver medal at the Beijing Olympics. Former US Open champion Kuznetsova, however, was looking to end her 2008 title drought.
"I'm, of course, disappointed I lost in the final, but I have to stay positive because I had a good week in Tokyo," she said. "Reaching the final was very important for my confidence."
"And Dinara played really well – she was the favorite going into this final and she delivered," Kuznetsova added.
"She has been one of the best players since mid-season – she's fresher, more confident and an overall better player than in previous years."
It was the 10th meeting between the two Russians. Safina now leads their head-to-head 6-4.