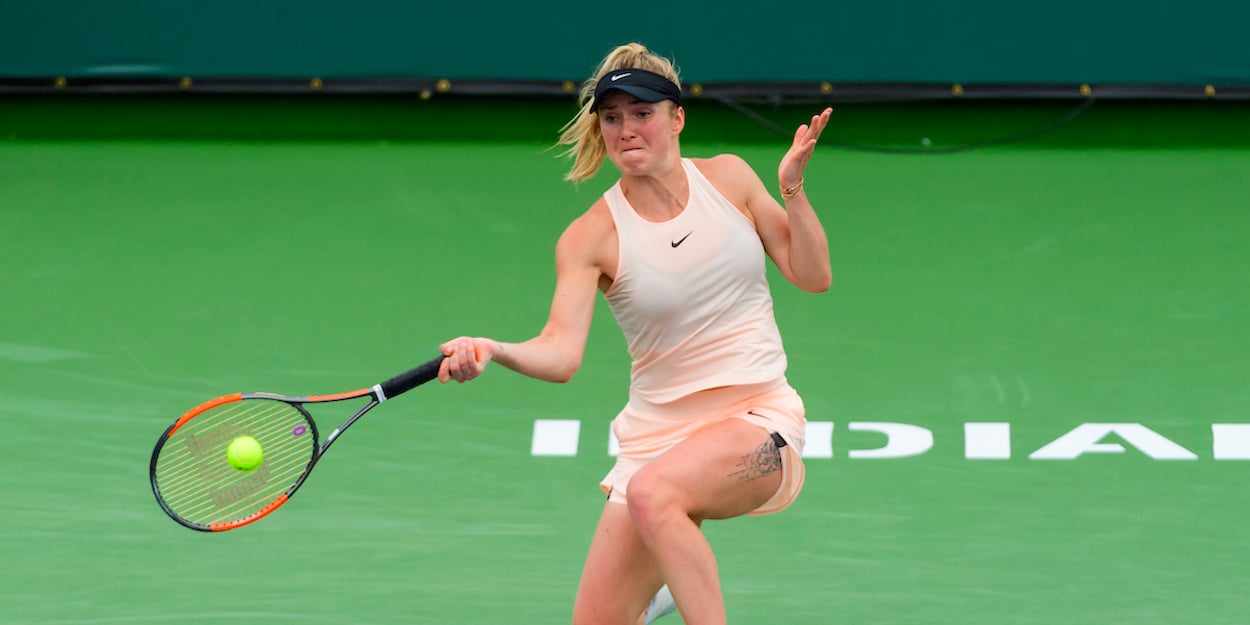 "To do it there was a big boost for her" Coach to Elina Svitolina highlights her path to more success in the Slams
Elina Svitolina had started to develop a reputation as a serial winner on the women's tour who could not quite match those achievements at Grand Slam level, but her coach, Andrew Bettles, believes that her experiences in 2019 may have changed that.
Svitolina has won 14 titles in her career and had particularly successful seasons in 2017 and 2018, winning five and four tournaments respectively. The 25-year-old Ukrainian finished her 2018 campaign in impressive fashion by claiming her biggest title so far at the year-end WTA Finals, but until last summer she had never gone beyond the quarter-finals at a Grand Slam tournament.
In 2019 the flow of title triumphs dried up, but Svitolina made her first Grand Slam semi-finals at Wimbledon and the US Open, where she eventually lost to Simona Halep and Serena Williams respectively.
**Sorry to interrupt but did you know you can order a FREE COPY of tennishead magazine (worth $15) to be sent direct to your home? Hurry up and click here to order the world's best tennis magazine for free as stocks will run out soon!**
Bettles believes those runs at the All England Club and Flushing Meadows were a boost to her confidence. "I think she had made probably five quarter-finals in a row before making that breakthrough to a semi," he said. "The first one was at Wimbledon, which was probably her least favourite Slam in terms of the grass. To do it there was a big boost for her. To back it up again in the US Open, where she played great throughout, was excellent."
Did Bettles have any idea why Svitolina's improvement at Grand Slam level had coincided with a failure to add to her tally of titles? "It's not something I can explain so much," he said. "Maybe we focused a little bit more on Grand Slams."
Although Svitolina lost to Garbine Muguruza in the third round of this year's Australian Open she triumphed in Monterrey in March, claiming her first title for 17 months in the last week of tournaments before the shutdown began.
Bettles, who at 27 is only two years older than Svitolina, joined her entourage at the end of 2016 and eventually replaced Thierry Ascione as her main coach. "We get on really well," the Briton said of his relationship with the world No 5. "We're a similar age. I think we kind of understand each other off the court which probably helps on the court as well."