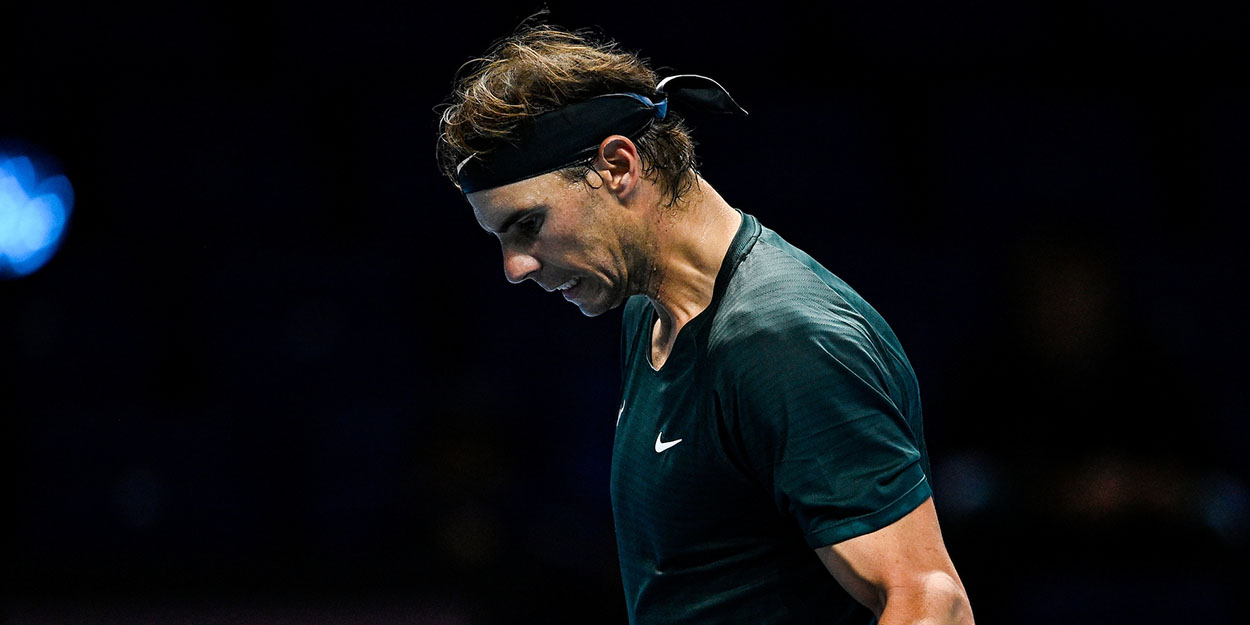 'This year it's different,' says Rafael Nadal as he chases maiden ATP Finals crown
Rafael Nadal says he is feeling fresher than ever at the ATP Finals after he secured his spot in the semi-finals.
Nadal lost his second match in his group – to Dominic Thiem – meaning he had to beat Stefanos Tsitsipas in order to avoid elimination at the round robin stage for the second successive year.
And, despite a blip in the second set that saw him broken in his final service game, he says he felt pretty comfortable throughout – and that gives him encouragement moving forward.
"[To] be in the semi-finals here, in the last tournament of the year, is an important thing," Nadal said in his on-court interview.
"[I am] happy for that and I am looking forward to the semi-finals against Daniil [Medvedev].
"I still won two matches like last year. Last year, I was a little bit unlucky not to be in the semi-finals. The year before I had to pull out.
"It is always difficult to play here against the best players in the world every single day [at the] end of the season."
It has been a real stop-start year for Nadal, who has played just two of the three Grand Slams, but he thinks that may ultimately help him as he chases a first ever ATP Finals title.
"Most of the time, you get here a little bit tired, but this year is a little bit different," he said.
"I think I played quite well for such a long time. That game at 5-4 in the second [set] affected [the match] a little bit. I lost the second [set] and then I was able to have the break in third [set] earlier, but then he broke me back.
"I thought I was winning my serves quite comfortably until that moment. After that, everything changed a little bit.
"I think I started to serve a little bit worse but, in general terms, it [was] a very positive match for me."