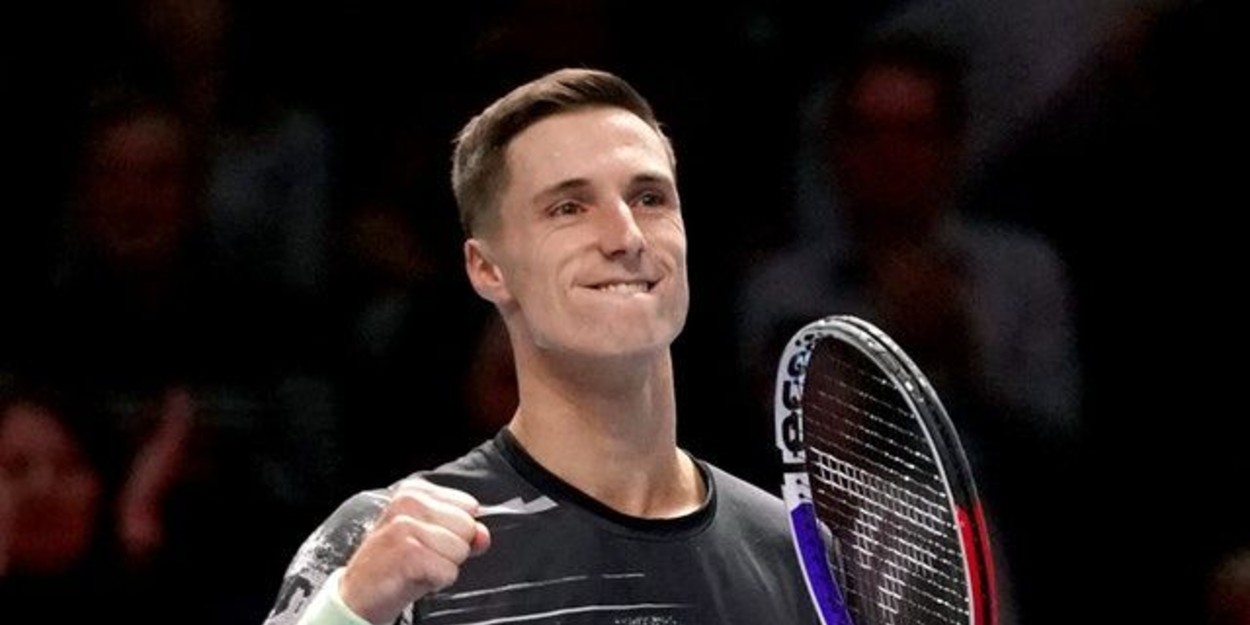 "This time we want to win": Joe Salisbury aiming high at ATP Finals
Joe Salisbury is the lone British representative at the ATP Finals in London this week.
Playing alongside American veteran Rajeev Ram, Salisbury has had a breakthrough year in 2020 after winning his maiden doubles Grand Slam title at the Australian Open in January. The Brit is second in the doubles race to London, where he is attempting to go further than the group-stage exit at the same event last year.
In an interview with the BBC, Salisbury reflected that, "Last year I think there was a little bit of pressure as the only Brit [at the tournament].
"I think this year's different – there was a bit of a feeling that it was great to have qualified last year but this time we want to win".
Salisbury and Ram got off to the perfect start in the opening match of the tournament on Sunday, defeating world number seven pair Kubot and Melo, 7-5 3-6 10-5. The win is even more impressive given that Salisbury had been self-isolating after his coach tested positive for Covid-19 prior to the tournament.
"It takes a little bit to get back into it but it always feels a little bit like that when you're playing somewhere new, getting used to the courts, the balls, new environment," Salisbury said. "I was hitting the ball pretty well".
As the tour's most consistent doubles performers at the Grand Slams this year – a recent run to the quarter-finals of the French Open backed up a semi-final appearance at the US Open in September – Ram and Salisbury will look to land another prestigious title to finish the year strongly in London.
And, if the prospect of winning the London showpiece is not enough motivation, Salisbury is hoping to earn the approval of Sir Andy Murray for the 2021 Tokyo Olympics. The Brit said, "I'd love to play with him. We haven't discussed it [but] I didn't think I'd ever play at an Olympics".
Although Salisbury admits, "I'm not a limelight person, not really a social media person, I'm quite happy to stay under the radar", the Brit is certainly in the spotlight this week.