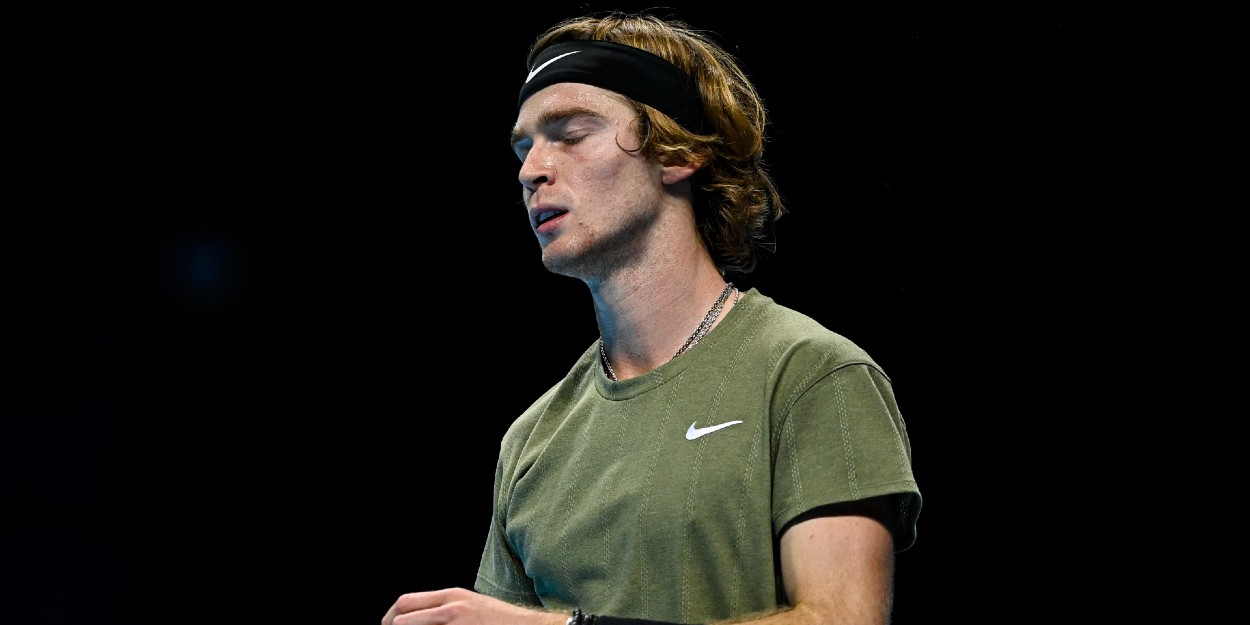 "This season was amazing for me", says Andrey Rublev after exiting ATP Finals
Andrey Rublev remains "grateful for this season" and "cannot complain" after the Russian was knocked out of the ATP Finals by Stefanos Tsitsipas.
The world number eight double-faulted at match point in the third set tie-break, but is remaining positive after a career-best season. Speaking to the ATP, Rublev said, "I won so many tournaments that I never won before. This year, I won more tournaments than in [the rest of] my career. I won more matches than [any other year] in my career. I am the one who cannot complain".
Rublev can no longer qualify for the tournament semi-finals, but will take the positives from a match that could have been over far earlier.
"It is amazing [that] I could turn around this match," said Rublev. "Basically, it was supposed to be maybe 6-1, 6-3 and I was still there, I was still fighting and, in the end, I had match point.
"I was almost there and I had my chance to win the match, so I am really happy with my mental [strength] today".
The Russian will aim to finish the year on a high when he plays Dominic Thiem on Thursday, who is already through to the semi-finals after wins against Tsitsipas and Rafael Nadal. Rublev beat Thiem in their last encounter on his way to the title at the Erste Bank Open in Vienna this month, and the incentive of 200 ATP rankings points will motivate Rublev to claim another win over the Austrian in London.
Rublev is looking to make the most of the match. "It is a great experience because this event gives you chances to play against the best players and you have to use all of them", the Russian said. "It doesn't matter even if I am already out. Still I have to play my maximum because, in the end, it is the best players and I need to perform my best".