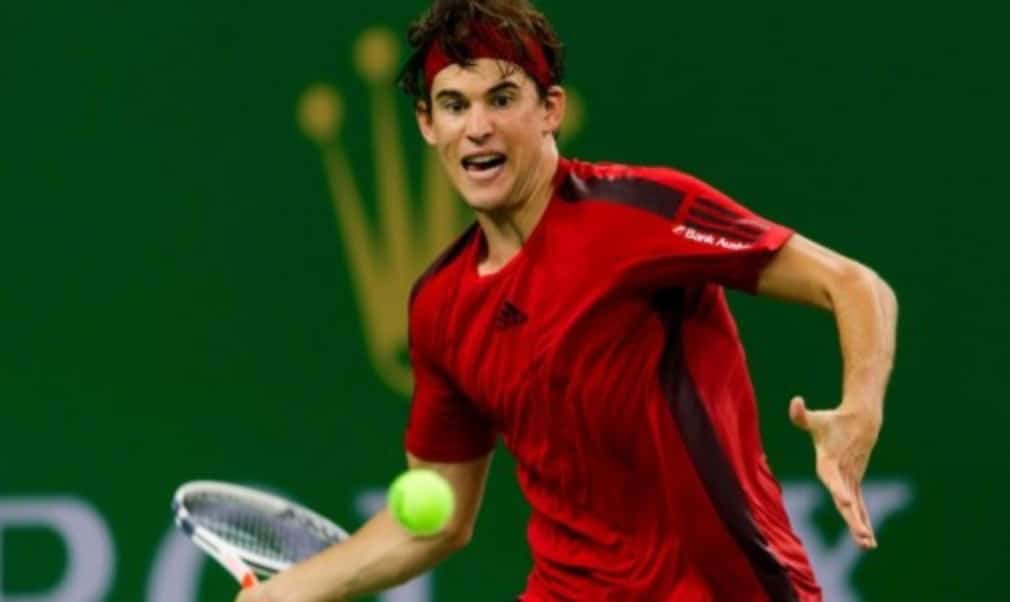 Thiem through to semi-final
Originally published on 05/06/18 00:00
Thiem is one of three players, including Sascha Zverev and Rafael Nadal to have won multiple titles on clay this year. Coming into Roland Garros he won the title at Lyon and earlier in the year won at Buenos Aires. He reached the final in Madrid Masters and the quarter finals in Barcelona and Rome Masters 1000.
107 of Thiem's 204 Tour level wins have come on clay. His affinity with clay dates back to his childhood days growing up in Wiener Neustadt. All the way through to his late teens he played on clay for most of the year.
"I played outdoors on clay in summer and indoors on clay in the winter," he told tennishead (see Spring 2018 issue) "If you do so many hours on one surface then I suppose it's inevitable that it's going to be your favourite.
"When I was younger," he told tennishead, "I had even bigger swings [on my shots] than I have now, so all my game was made for clay. It was when I started playing more tournaments on hard courts that I had to change some things. I soon started enjoying playing on other surfaces too, but I still prefer clay. It will always be my home."
Coached by Gunter Bresnik for more than 12 years Thiem has the reputation of a hard worker. 
The first set of Tuesday's Roland Garros quarter final match with Zverev was keenly contested but the German started to struggle physically in the second set, clutching his left hamstring. Speaking after the match Zverev said he had first felt pain in the fourth game of the first set. "I remember I slid one time, and then I felt, like, a muscle pull. I thought, well, okay. I played a lot. I thought maybe it's just, like, soreness or something that would just go away."
However Zverev had the leg strapped during an injury time-out when he was 4-1 down in the second set and never really got into his stride again, taking a trip to the locker room at the end of the second set.
"But I still wanted to finish the match" Zverev said, " and, you know, kind of give the credit to Dominic. He deserves to be in the semi-finals."
It was not the manner in which Thiem would have chosen to beat his friend, but the Austrian remained focused.
"It's not difficult. I mean, we were playing a quarterfinal of a Grand Slam tournament, Thiem said. "So the only thing I wanted to do was to win. At the end, it doesn't matter how your opponent feels or who is standing there. I just wanted to finish the match in a positive way for me."
On reaching the semi final for the third straight year Thiem said on Tuesday, "I think this year I'm physically and mentally fresher than I have been the last two years. I know how to handle a Grand Slam now."
"I always knew how to play on clay, but I think that now I'm just making less stupid mistakes. Maybe I'm even a little bit more aggressive and that's a good combination."
Thiem's semi final opponent is Marco Cecchinato who today defeated Novak Djokovic 6-3 7-6(4) 1-6 7-6 (13). The match lasted 3 hours and 26 minutes with the unseeded Italian winning his fourth match point.
Also on Day 10
Madison Keys defeated Yulia Putintseva 7-6 (5) 6-4
Sloane Stephens defeated Daria Kasatkina 6-3 6-1