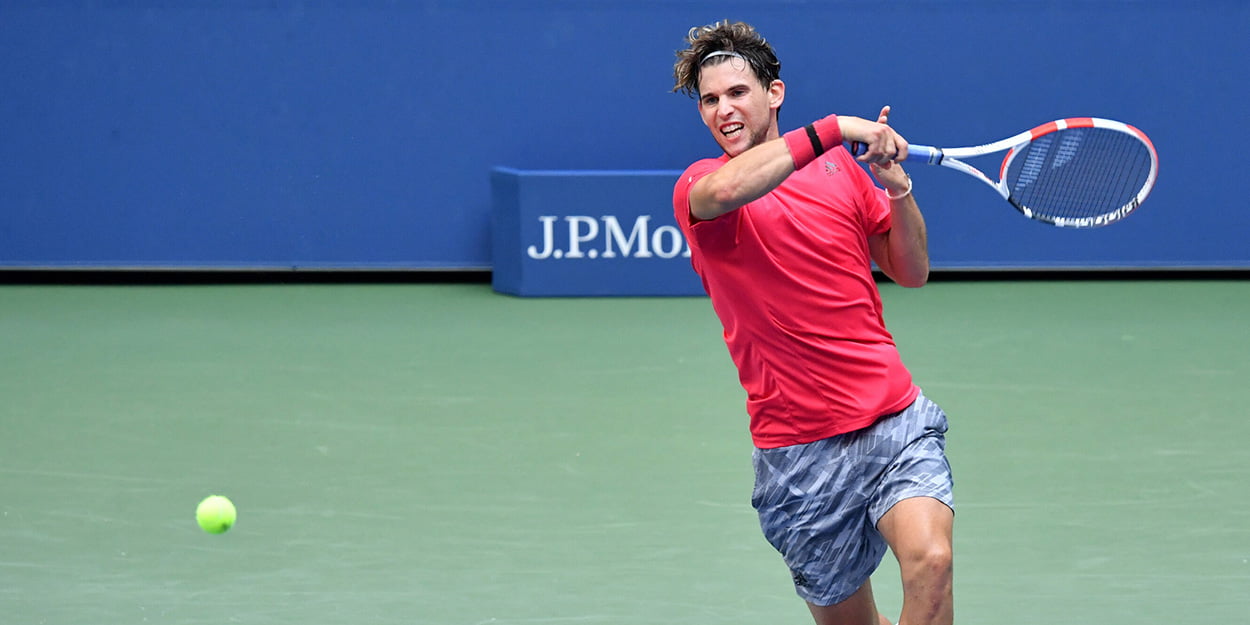 'Thiem on another level at the moment, but one man can stop him,' says former world number one
Daniil Medvedev is the only person who can stop Dominic Thiem from winning a maiden Grand Slam title at the US Ope this year, says Mats Wilander.
Thiem has been in scintillating form so far at Flushing Meadows, and was far too powerful to Felix Auger-Alliasime in their fourth round match on Monday.
With Novak Djokovic disqualified and neither Rafael Nadal nor Roger Federer involve din the tournament, it leaves Thiem the clear favourite – with one notable name stood ominously in his path.
"The only person I can see that could challenge him on paper is Daniil Medvedev – maybe," Eurosport tennis expert Mats Wilander said.
"I don't see any of the other guys being able to stay with Dominic Thiem. He seems to be at another level.
"What is impressing me at the moment? His attitude, his basic game, not going for crazy shots, not going for broke and just playing for good variation.
"[He's] just maturing, and very mature for someone who is considered the favourite."
At one stage of his career, Thiem was considered something of a clay court specialist, but Wilander thinks he is shedding that tag now.
"Dominic is playing very similar to how he plays on clay, except that he likes to come forward here a little bit, so the backhand is a bigger weapon on hard courts than it is on clay because he can hit the backhand down the line that skids through the court, and he can stay alive with his slice on the hard courts.
"I bet he hits way more slices on the hard court, compared to clay.
"I think his backhand works better on the hard court, and his forehand better on the clay court."