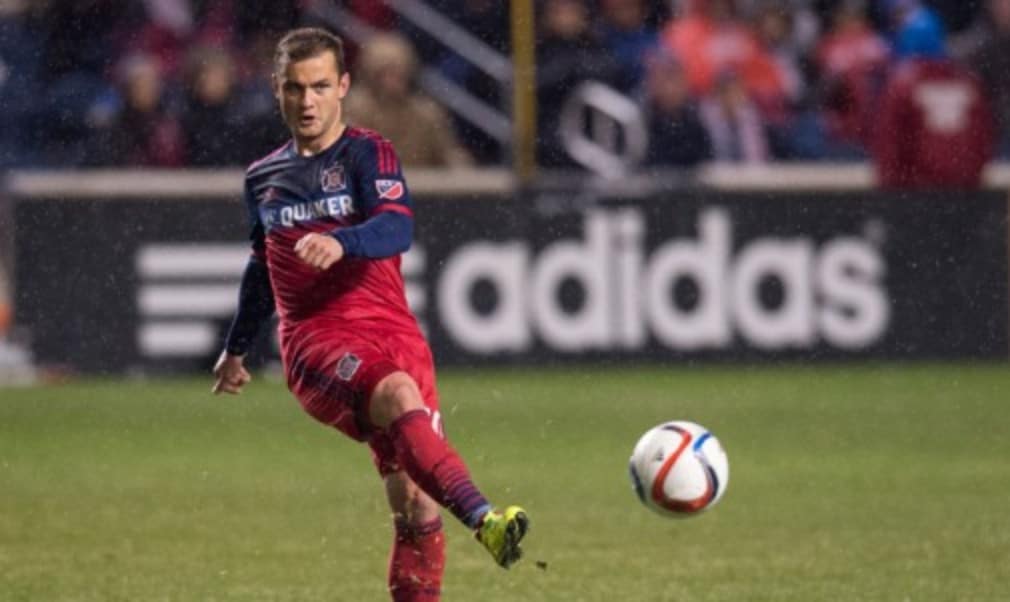 They could play tennis too: Shaun Maloney
Originally published on 27/07/15
Shaun Maloney describes himself as "a bit of a grinder" on the tennis court, but the Scotland international footballer was good enough as a junior to play in competitions alongside the likes of Jamie and Andy Murray.
Maloney, who now plays in the United States for Chicago Fire, first picked up a racket as a youngster in Aberdeen and his talent was soon evident.
This is an extract from 'They Could Play Tennis Too'. To read the article in full and for more great features, in-depth gear reviews and stunning images from Wimbledon 2015, download our latest digital magazine for free on your Apple or Android device. Search tennishead in the App Store or in Google Play
"We had a school team which I played for," he recalled. "We won the Scottish schools competition and then reached the quarter-finals when we played down south. "I'm not really the tallest, so I wasn't that successful at the net, though I loved playing there. I was definitely more of a baseline player and a bit of a grinder. I really loved doubles.
"At 13 I would play in under-14 competitions, but if i was going down to Glasgow to play I would make the most of the trip by playing in the under-16s as well. "I played against Jamie Murray, but Andy was four or five years younger than me. I remember watching Andy play in Edinburgh when he was nine years old and realising then that he was a very special talent.
"When I was 12 or 13 I probably played more tennis than football, though I never had any serious thoughts about playing tennis professionally. I wasn't good enough. I think if I hadn't had a career in football I might have gone into tennis coaching. But at the age of 14 I had to make a choice as to whether I really wanted to commit to football and that's what I did."
Maloney signed schoolboy forms for Celtic and then graduated to the first team. He also played for Aston Villa and Wigan Athletic before moving to Chicago at the start of this year. He won his 39th Scotland cap in the spring when he played in a European Championships qualifying match against Gibraltar.
As a professional footballer you do not get many opportunities to play tennis but Maloney likes to get on court every summer as part of his pre-season training programme. "After taking a couple of weeks off physical work, playing tennis is a good way of starting up again," he said.
He is also a keen spectator. When he signed for Chicago Fire he was delighted to discover that his new team will playing away to the New York Red Bulls on the final weekend of the US Open, which he hopes to attend. Maloney is a regular at the Barclays ATP World Tour Finals in London and went to Wimbledon for the first time last summer.
"I fell in love with the place," he said. "I got on Centre Court but I also loved watching matches on the outside courts. I loved being just a few feet away from the players. There was a magical feeling about the whole place."